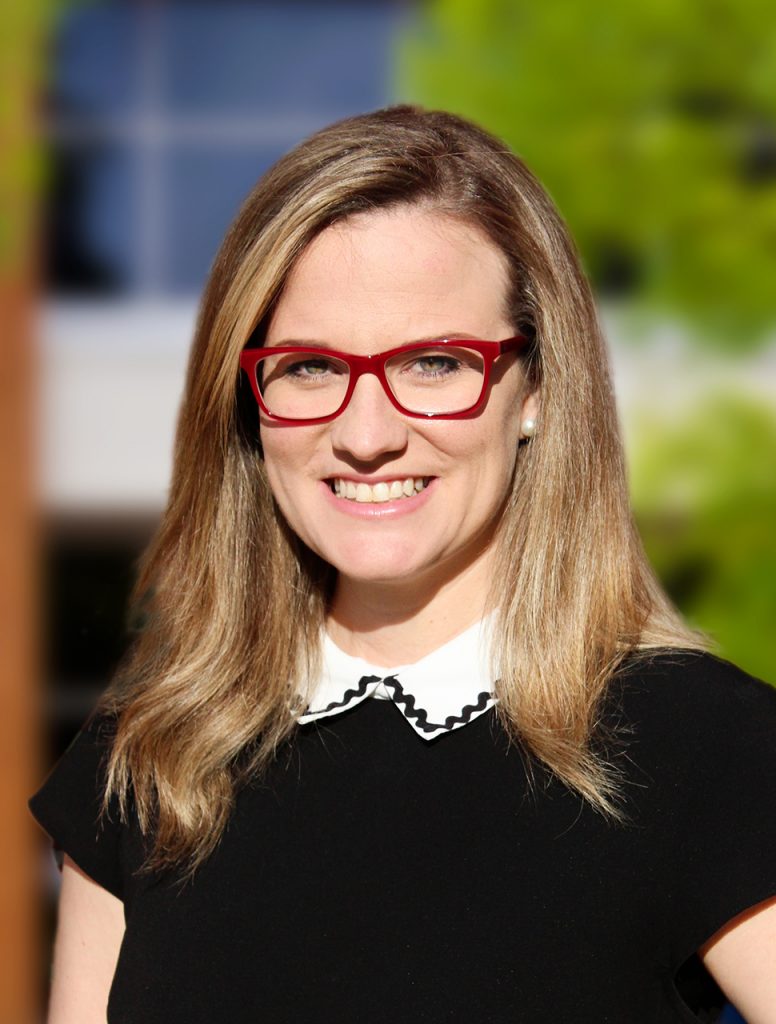 Jackson Academy is pleased to announce that K-12 educator and school leader Brandi Richardson will serve JA as head of Upper School beginning with the 2021-22 school year. From Grand Bay, Alabama, Richardson is currently the Upper School director at Cottage Hill Christian Academy in Mobile. She assumes leadership of JA's Upper School on June 1, 2021.
Richardson is eagerly anticipating joining the students, faculty, and families of the Raider community. "I am confident that my enthusiasm, leadership experience, and commitment to academic excellence and student achievement will be a perfect fit as I join the established and respected group of educators at Jackson Academy," said Richardson. "I look forward to working with students, faculty, and families as we seek to lead students in discovering their purpose in life."
Richardson holds a Bachelor of Arts in political science and Spanish from the University of Alabama and a Master of Arts in Teaching in secondary education and social science/history from Spring Hill College.
"I believe in leading by example when it comes to teaching and learning. As a result, I am constantly learning and expanding my academic background," said Richardson. "In 2022, I will complete the M.Ed. in Educational Leadership certificate program at the University of West Alabama. Through the UWA program, I am conducting a small research project on the impact of student exposure to college entrance exams. I enjoy studying data and measuring student growth."
Richardson's other secondary and higher education roles include teaching AP History and Spanish at St. Luke's Episcopal School in Mobile, serving as department chair at St. Luke's for three years, and instructing courses in world and U.S. history at Coastal Alabama Community College.
"I am thrilled that Brandi is joining the Jackson Academy family," said Associate Head of School and Academic Dean Matt Morgan. "Our school will benefit greatly from her passion for nurturing and growing teenagers by leveraging deep and meaningful relationships with each student and teacher."
JA's incoming Head of School Palmer Kennedy and administrators, students, faculty, and parents were involved in the search process. A large field of candidates emerged from the search. Final candidates met with JA constituents on campus.
Among those who met Richardson were Upper School English Teacher Sandra McKay and junior Conner Gee. "I had the pleasure of meeting with Mrs. Richardson and was impressed by her strong faith, her ability to connect with students, and her desire to push us forward academically," said Conner.
"In my brief time with her, Mrs. Richardson presented herself as a confident, intelligent educator who understands the needs of students and teachers. She is clearly a passionate and tenacious leader willing to listen and collaborate to meet the challenges of today's academic environment," said McKay.
Richardson has served on Alabama Independent School Association and AdvancEd accreditation review teams and as a board member of the Seven Hills Volunteer Fire Department. Mobile Bay Magazine selected her as a 2018 member of its "40 under 40." In addition to spending time with her family, she enjoys reading non-fiction and traveling.
"I am excited to rejoin a team led by Palmer Kennedy," Richardson said. "Working with him as a classroom teacher in the past was delightful. I am eager to share my growth in knowledge and leadership with him in a new role. Mr. Kennedy's experience and expertise are invaluable, and I'm thrilled to be a part of the leadership team serving the JA community next year!"