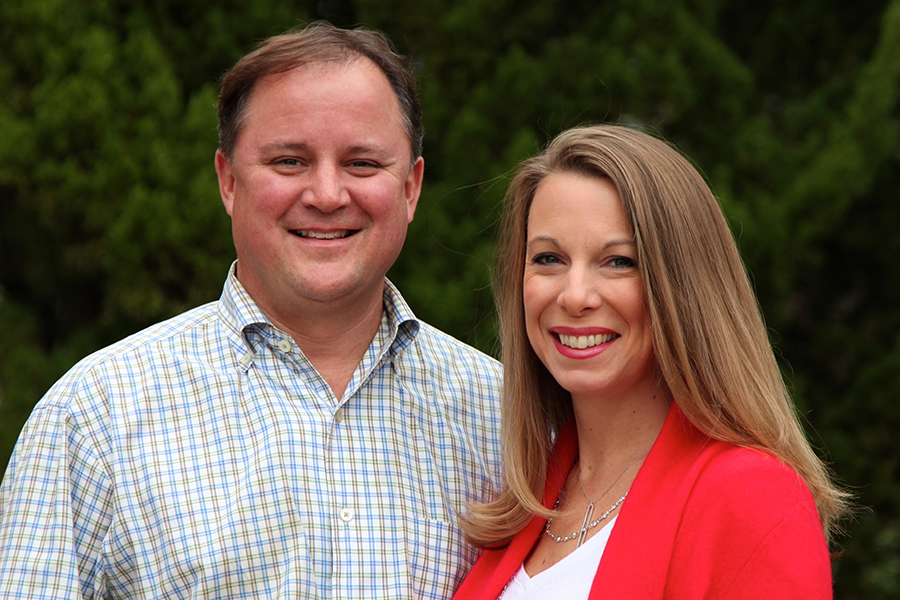 One can spot Jackson Academy alumni by the positive influence they have upon their communities. The Distinguished Alumni Award is JA's newest way to recognize the contributions of alumni. The award will be presented annually to an alumna or alumnus who is leading a life of purpose and significance through professional achievement, service to the community, and/or loyalty to Jackson Academy.
JA's first recipient of the Distinguished Alumni Award is Phillip Bowman '86. He is owner and president of Specialty Metals Supply in Jackson and owner and managing member of Bowman Delta Farms in Clarksdale. In Temple, Texas, he serves as a board member and shareholder of Texas Stainless and Heat Treating and as part-owner, shareholder, and board member of Delta Centrifugal Corporation. His work in the metals industry is highly respected, and he has served on numerous boards that advance the industry.
Bowman has been described as a freehearted person who serves behind-the-scenes. "He never draws attention to himself, but is always present; always above and beyond," said his nominator. "He is the epitome of what a JA student and alum should be." Examples of his service to others at JA include buying steaks and cooking to feed the football team when he didn't even have a son on the field or hosting students and their dads for a weekend dove or duck hunt, always finding a chance to mentor in his own quiet and resourceful way.
He serves his community with both time and treasures. He and his wife Audra, along with his sister, Amy Bowman, established the Harmon and Faye Bowman Memorial Scholarship for Jackson Academy students, an endowed scholarship given annually to a deserving Upper School girl and boy with financial need, as well as the Audra and Phillip Bowman "Ole Miss First" Scholarship given to students enrolled at Ole Miss who are Jackson Academy graduates. Bowman was JA's first alumnus to serve on the JA Board of Trustees (2004-2017) and as chairman of the JA Board of Trustees (2008-2009). He has also served as chair of the Development Committee (2007-2008) and the current Building and Grounds Committee (2011-present). He has held current and past board positions with the Andrew Jackson Boy Scouts (2006-2011); Greater Jackson Chamber Partnership (2008-2012); First Commercial Bank Advisory Board (2013-2017); and First Commercial Bank Board of Directors (2018- present). The Bowmans have three children: Blaine '18, Wesley, class of 2020, and Amelia Dare, class of 2023.
"I have seen first hand the fruits of his labors in his personal mentoring and financial gifts to our students," said JA's Chief Advancement Officer Jim Wilkirson. "He is the quiet inspiration that we all strive to be; he is what makes Jackson Academy great – he is the obvious choice for this inaugural award."
Eligible nominees will have graduated from Jackson Academy and have been an alumna or alumnus for at least ten years prior to being nominated for the Distinguished Alumni Award.
The Distinguished Alumni will be the keynote speaker at the Senior Class Dinner held in conjunction with Senior Class Awards Day and Graduation.