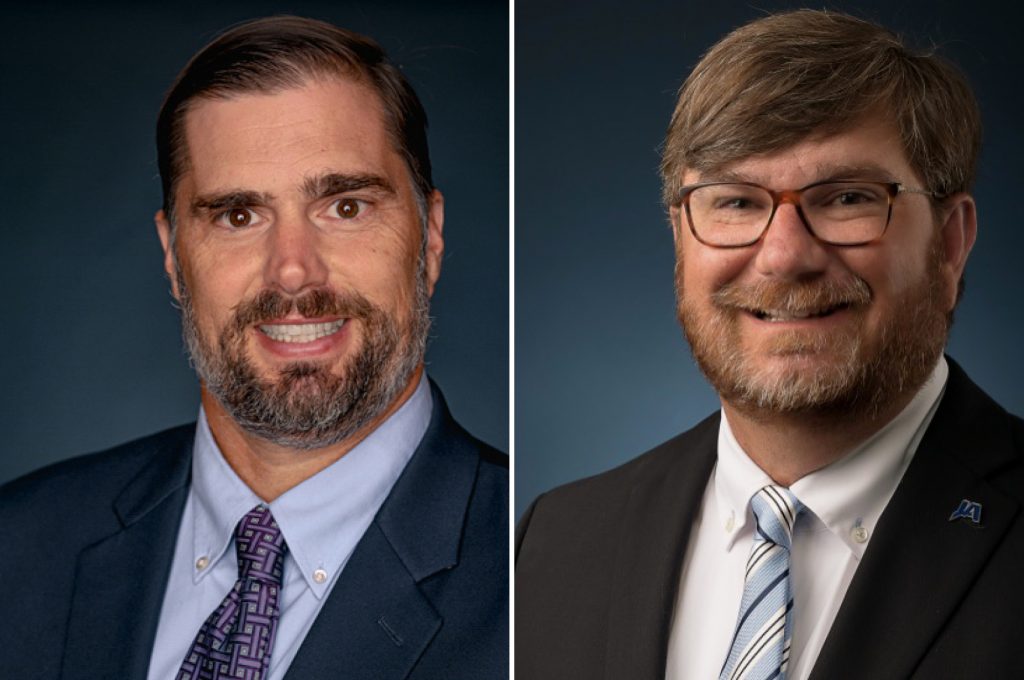 While wrapping up the academic year with end-of-year events and testing, Jackson Academy's Middle School is also looking ahead to the next school year. The Middle School leadership team working with incoming Head of School Palmer Kennedy will include two interim appointments of current staff members. Kennedy arrives at JA in June.
The first interim appointment will fill the shoes of the current Head of Middle School J Reeves. Reeves joined JA in the 2019-20 school year after retiring from a distinguished career as an educator and leader in the public school system.
"Many parents may remember when I came to JA I promised to stay here two years after my official retirement. I have been so grateful for the time at Jackson Academy, getting to know students and their families and contributing to the operations of the Middle School. It has also been a blessing to be in the same school as my daughter who teaches here and my grandchildren," Reeves said. "However, as we had planned, now the time has come for me to join my wife in retirement and spend additional time with my family. Thankfully, I'll remain connected to JA through all the friends I have made here."
Matt Morgan will serve as interim head of Middle School while continuing as associate head of school and academic dean, a position he has held since 2018. Morgan, who previously led JA's Middle School for five years, is excited to work directly with Middle School students and faculty again. During his 17 years at JA, he also served two years in an administrative role under Head of Lower School Sarah Love and as a Spanish teacher and football coach.
Brandt Walker will assume a new position as interim associate head of Middle School while serving as associate athletic director. Walker was appointed associate athletic director in 2017 and has also served JA as head coach of the track teams, the cross country team, and in roles with varsity and junior high football. Walker came to JA with 14 years of coaching experience, including a decade of coaching football and track.
"I am looking forward to teaming up with our incoming Head of School Palmer Kennedy on our entire academic program and with Brandt Walker as we lead the Middle School," said Morgan. "The experience of walking with middle schoolers through a time of academic and personal growth is such a blessing. We know we are helping these boys and girls grow toward lives of purpose as they move through this important stage. It will be a pleasure to have Brandt working along with me."
Walker is looking forward to his interim role supporting the academic program of the school as well as continuing his role on the athletics staff. "The opportunity to work with Matt Morgan and the Middle School faculty and to continue to advance our academic and athletic programming makes me very excited about the 2021-22 school year," said Walker. "It is going to be a great year to be a Raider!"