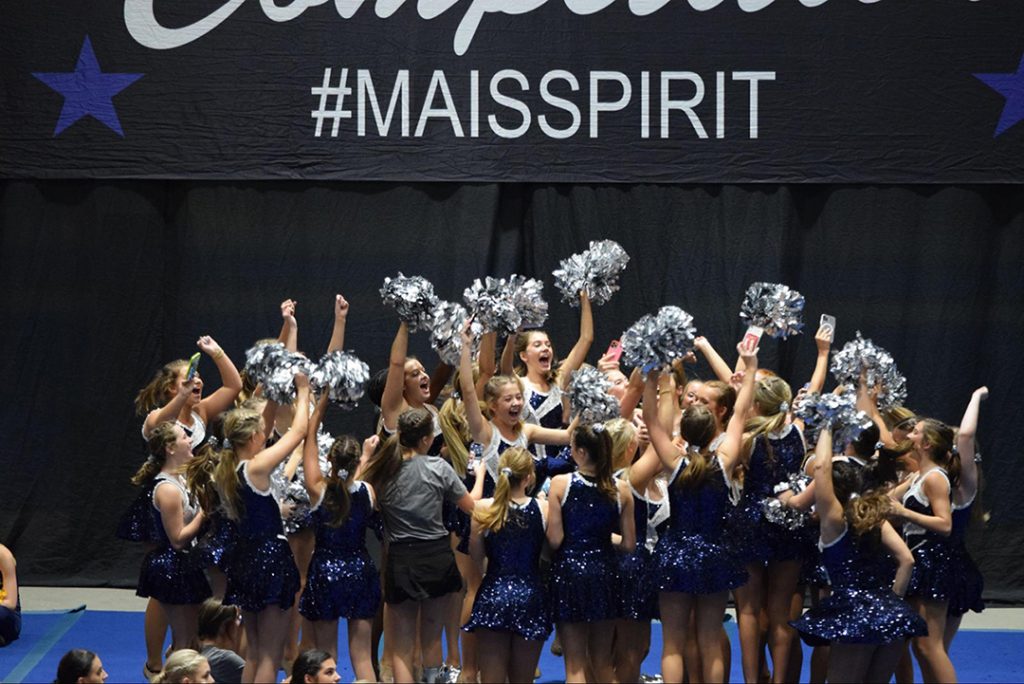 JA cheerleaders and dance teams demonstrated their hard work, skill, and school spirit last Wednesday at the MAIS Spirit Competition held at the Mississippi Coliseum. JA spirit teams brought home two championship titles, two runner-up awards, and two All-Star recognitions. The Accents won the state championship titles in the 6A kick and 6A pom divisions. Varsity Cheer earned runner-up in the 6A tumbling division, and the Silver Steppers claimed runner-up in JV pom division. Seniors Olivia Quin and Annalee Willson made All-Star. Congratulations to all of JA's spirit teams!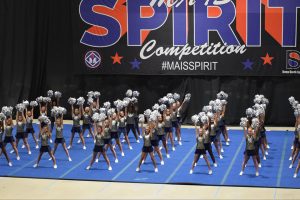 After claiming the state title in the kick division the last two years, the Accents arrived at the Coliseum focused on taking home two trophies rather than one last Wednesday. "It is very hard to win both divisions, so it is a huge accomplishment to place first in both," said Coach Madi Scott. "I am just so proud of the girls and all of their hard work. Our seniors have been the driving force behind our team's success this season. They came in ready to break the second-place streak, and worked hard to keep our team focused and motivated. We have a wonderful group of 38 girls, and I look forward to what the rest of the season brings!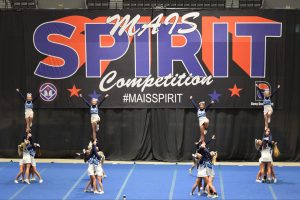 The varsity cheerleaders' performance brought the crowd to its feet at the competition, and propelled two seniors toward All Star performances later in the day. "I was so proud of the girls' performance Wednesday and couldn't have asked for anything more from them," Coach Story Warren said of the varsity cheer team. "They worked so hard, and it showed in the performance that brought the crowd to their feet!" The athletes put in hours of time at practice each week, not including time for additional workouts or private training. 
For All Star cheerleaders Annalee Willson and Olivia Quin, practices and lessons added up to around 12 hours each week leading up to competition, in addition to supporting the Raiders at games. Their training started long before they earned their place on the JA varsity team.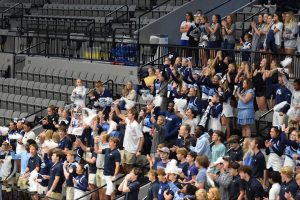 "I started "Mommy and Me" gymnastics classes when I was two, so I've been tumbling pretty much my whole life," Annalee said. Olivia also began cheering early, entering the world of competitive cheer at the age of seven. Both girls have shared their love of cheer throughout high school, cheering the Raiders on through thick and thin. 
"My favorite memory of JA cheerleading was the Prep Game last year! Cheering on the sidelines, while watching the Raiders make an amazing comeback to win the game was so fun," said Olivia. "We also had one of our best halftime performances that game, which sealed the night for me." Annalee agreed, saying, "I've never had so much fun cheering at a game before. When we scored the touchdown to pull us ahead, all of us were jumping up and down hugging each other. We all rushed the field when we won and stayed there until Prep made us leave." 
For both girls, earning All Star at this year's competition was a highlight in the midst of an exciting senior year. "It was one of the best feelings!" said Annalee. "I've been working so hard for so long and for it to finally pay off was awesome!" For Olivia, the experience felt almost like a dream. "When I stepped off the mat after finishing my last competition routine ever, it was surreal. Hearing my name called during awards for receiving All Star was a moment I'll never forget! It felt so rewarding after a nerve-racking performance. I am just so grateful for the experience."