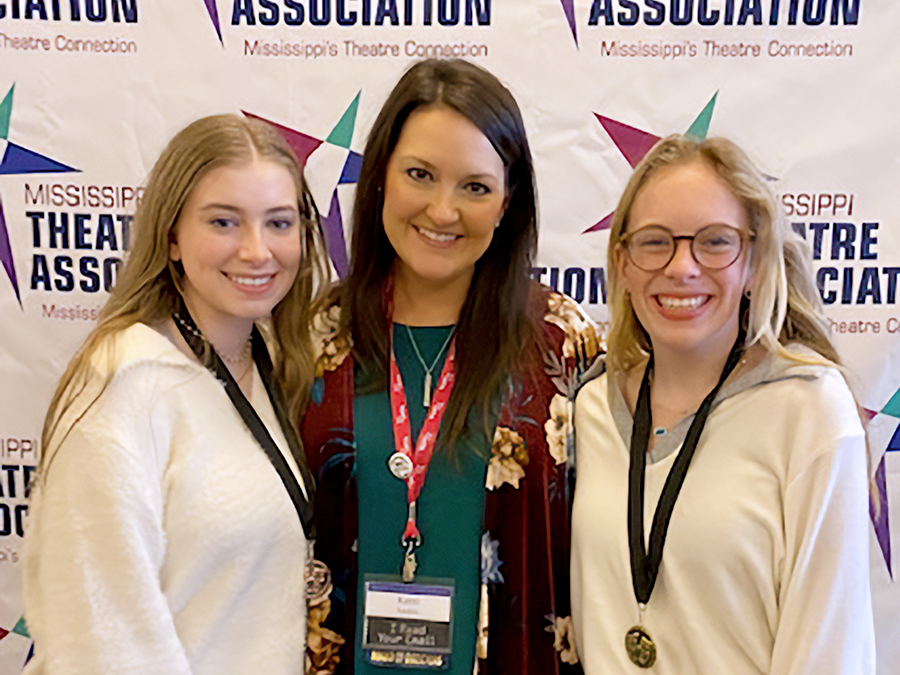 Jackson Academy students attended the Mississippi Theatre Statewide Festival this past weekend. A number of JA students who were named as individual event finalists competed on Saturday. 
During the awards ceremony on Sunday, Henley Nance earned first place and Gretchen Morris earned third place in the Musical Female category. Henley performed "Nothing" from A Chorus Line, and Gretchen performed "So Big, So Small" from Dear Evan Hansen.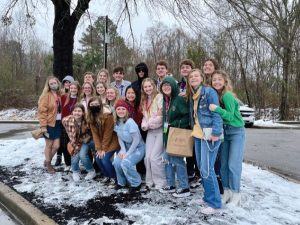 Congratulations to all the JA Theatre students named MTA Individual Event Finalists! 
Acting Female – Stella Allen, Alex Guild
Acting Male – Charlie Earl
Acting Group – Stella Allen, Gibson Cheney, Frannie Dean, Bryan Eubank
Musical Female – Henley Nance, Gretchen Morris, Lucy Elfert
Musical Male – Charlie Earl, Houston Hearn, Thomas Earl, Gibson Cheney
Musical Duet – Frannie Dean and Gretchen Morris, Avery Adair and Henley Nance
While at the festival, students also participated in workshops and college auditions and observed one-acts, Theatre for Youth short plays, and community theatre plays.
Frannie Dean and Lucy Elfert received callbacks from a number of colleges including The University of South Alabama, University of Mobile, Mississippi State University, Belhaven University, William Carey University, and the University of Mississippi.  
Congratulations, JA Theatre students!