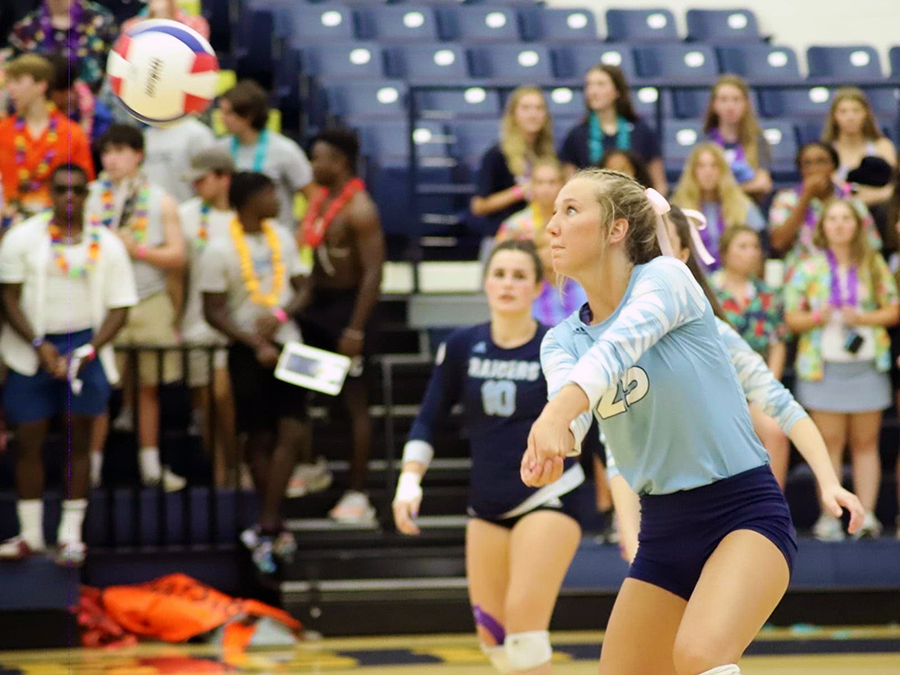 For the third year in a row, the Jackson Academy Lady Raider volleyball program boasts the top player in the state. Junior Lakin Laurendine was named the 2021-22 Gatorade Mississippi Volleyball Player of the Year this past week.
This is the seventh time in the last nine years a Jackson Academy athlete has been given a Gatorade Mississippi Player of The Year distinction. Lady Raiders have received the coveted Gatorade State Award for Volleyball four times.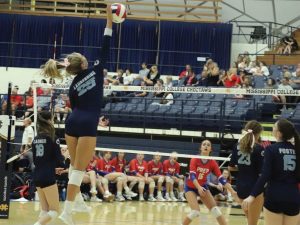 Lakin is an Auburn University commit who helped lead JA to its third straight state championship as she collected 509 kills, 378 digs, 111 aces, and 46 total blocks in her first year as a Lady Raider. 
"I can't thank JA enough, and all my teammates and coaches who supported me this whole way, because I wouldn't be here without any of them," Lakin said. Upon hearing of her recognition, Head of School Palmer Kennedy visited Lakin to acknowledge her accomplishment. 
Gatorade says the award, which recognizes not only outstanding athletic excellence but also high standards of academic achievement and exemplary character demonstrated on and off the field, distinguishes Lakin as Mississippi's best high school volleyball player. Now a finalist for the prestigious Gatorade National Volleyball Player of the Year award to be announced in May, she joins an elite alumni association of state award winners in 12 sports.
Since the program's inception in 1985, Gatorade Player of the Year award recipients have won hundreds of professional and college championships, and many have also turned into pillars in their communities, becoming coaches, business owners, and educators.
Raider and Lady Raider athletes named a Gatorade Player of The Year for Mississippi:
2021-22 – Lakin Laurendine (Volleyball)
2020-21 – Parker Bracken (Volleyball)
2020-21 – Emery Thigpen (Boys Soccer)
2019-20 – Parker Bracken (Volleyball)
2015-16 – Conley Chinn (Volleyball)
2014-15 – Curt Knight (Cross Country)
2013-14 – Curt Knight (Cross Country)