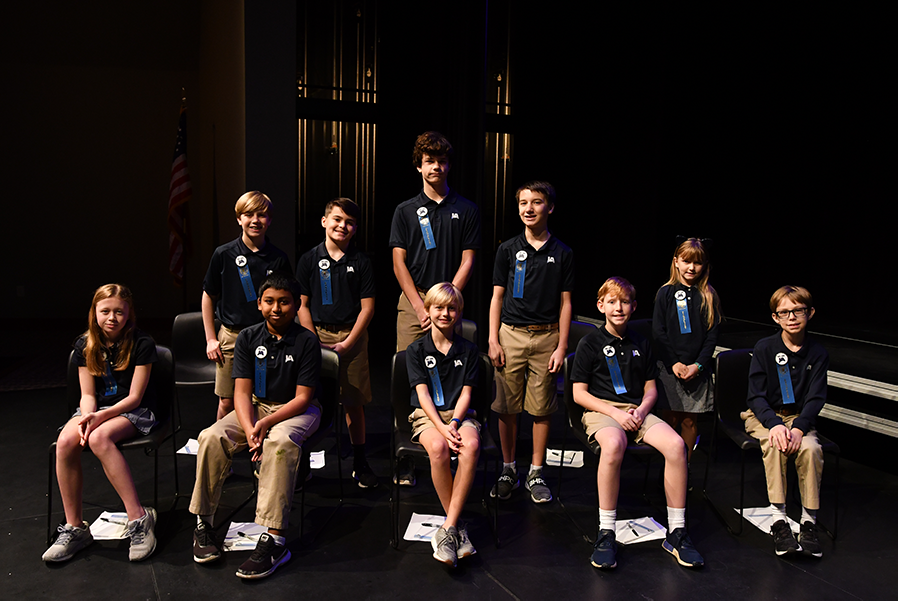 Ten students, each already a winner in their grade, stepped onto the PAC stage last Friday to compete in the final round of JA's National Geographic Geography Bee. The students represented grades four through eight and bravely answered questions about national and global geography, culture, landforms, and science before an audience of peers and family members. After 45 minutes, seventh grader Rob Penick earned first place, sixth grade student Yates Elfert claimed second place, and eighth grader Bo Barbour earned third place.
Schools in all fifty United States of America participate in the annual geography tournament. The competition has three levels; school, state, and national. As the school's winner, Rob will take an online test to determine whether he proceeds in the competition or not. If his score is among the top 100 in Mississippi, he will be invited to compete at the state tournament in March.
Everyone who participates in the National Geographic Geography Bee earns something invaluable. The study materials and questions increase students' knowledge of the world around them and highlight global issues such as deforestation, water scarcity, and wildlife conservation. The National Geographic Geography Bee inspires today's students to become tomorrow's explorers, scientists, and innovators by opening students' minds to the diversity and delicacy of life on the blue planet.