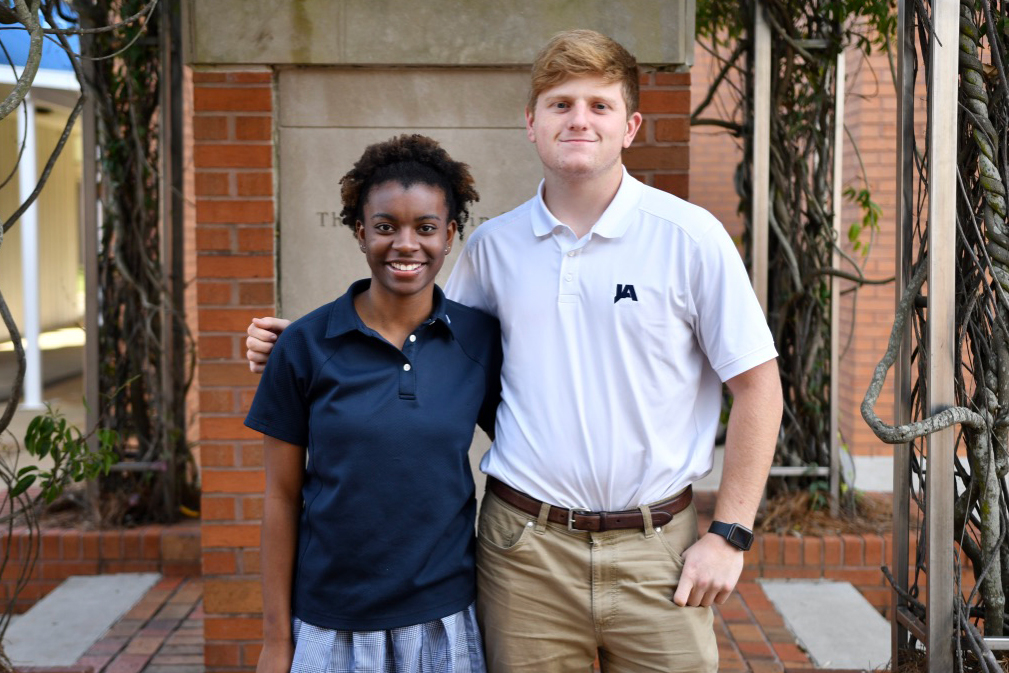 Azaria McDowell and Steven Chustz have been named Jackson Academy's School Winners in the Heisman High School Scholarship competition! The Heisman High School Scholarship program recognizes scholar-athletes who perform with excellence in the classroom, on the field, and in their communities.
Azaria McDowell is a member of the Lady Raiders basketball team and also runs track. She is involved in the Upper School's chapter of Students Against Destructive Decisions, or SADD, and Fellowship of Christian Athletes, and is a member of the chess club. Azaria has been inducted to the National Honor Society, as well as honor societies for math, science, and Spanish. Her academics have placed her on the academy honor roll since she was in the ninth grade. At her church, Azaria serves on the youth council team. When asked to name three inspiring people in her life, Azaria said, "My mom, dad, and Tyler Perry are three inspiring people in my life."
Steven Chustz is also a multi-talented athlete, playing football, soccer, and tennis, while consistently earning a spot on the academy honor roll. He has been inducted to the National Honor Society and is a member of the science and math honor societies. Outside of school, Steven is involved with D-groups at Christ United Methodist church and enjoys hunting and fishing. When he looks for inspiration, entrepreneur Elon Musk and professional athlete Dak Prescott come to mind, as does his uncle Brent Cummings who serves in the United States Army.