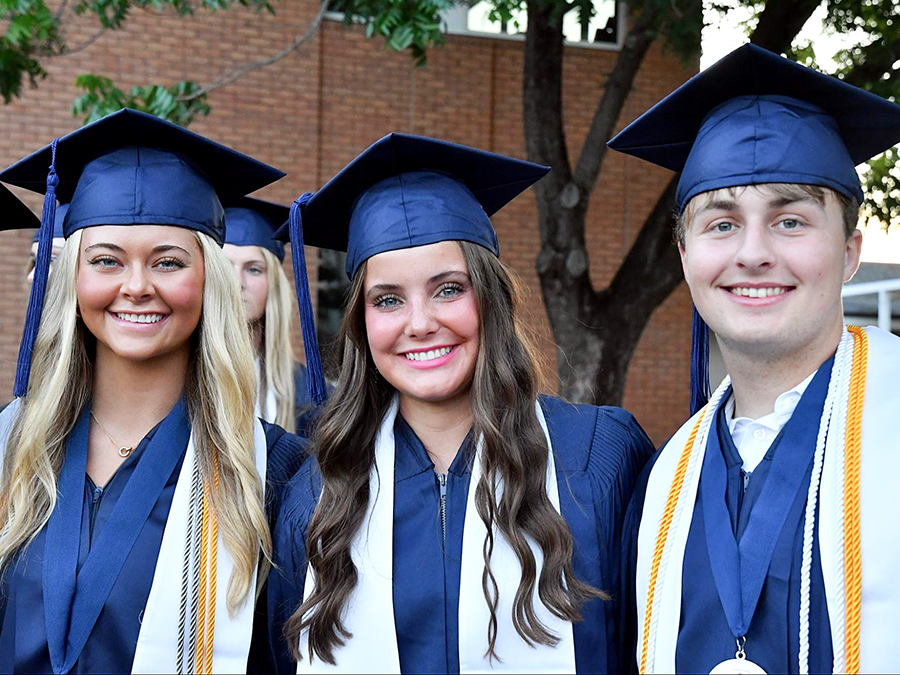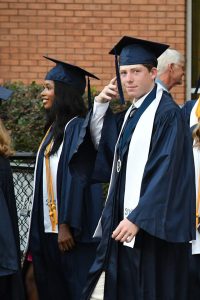 The 85 graduates of the class of 2022-23 marched in procession into The Brickyard in what has become a Jackson Academy tradition. Conducting commencement ceremonies in the outdoor setting started during the pandemic but was so popular that it has continued.
Facing change and making change were themes of the evening. Valedictorian Bailey Berry delivered the commencement address. She gave a motivating presentation to her classmates about their approach to bringing about change. In her speech, Bailey encouraged graduates to avoid comparing themselves to others.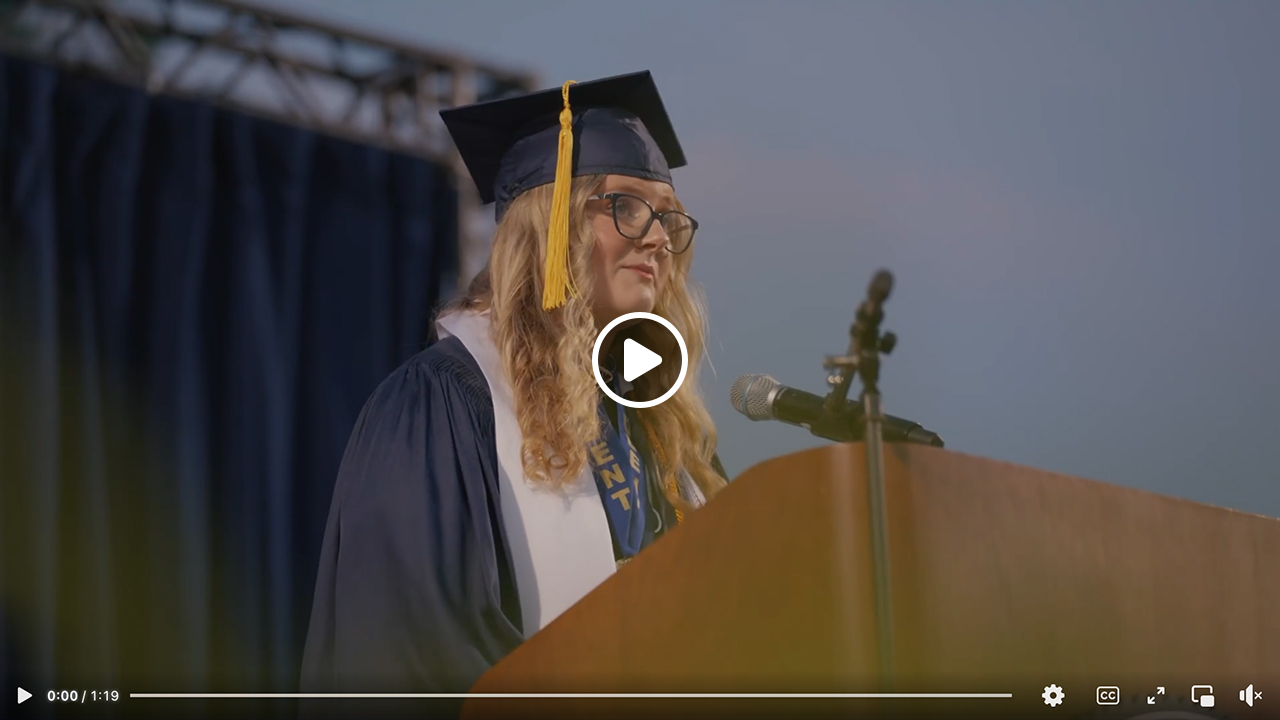 "Your road to success will always be under construction, so it may not be smooth," Bailey said. "You may show up to our class reunion in 15 years and see a lawyer on your left and an orthopedic surgeon on your right, yet that does not diminish your capacity or capability, as your road might be longer than theirs. Your road to success is your road, and you cannot define that success on a metric that does not apply to you."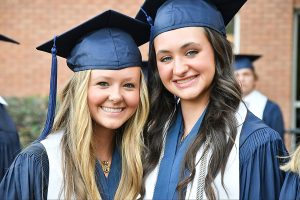 She urged graduates to focus on their particular gifts, saying they could impact THE world by changing THEIR world. "Being satisfied on the road you are on is not the same as staying still at a green light, staying stagnant with your life," Bailey said. "Do not settle. Do not settle for mediocrity because you deserve better–and you can do better. Put in the work because you have the choice to, and you will find the success you are looking for, even if it does not show itself in the way you want it to."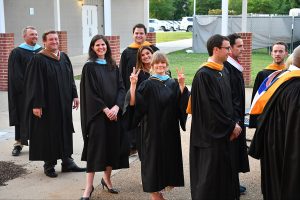 Salutatorian Dev Sharma spoke of the changes graduates would face leaving the familiar at JA and encountering the unknowns of college life. He encouraged graduates to embrace new people and create new support systems, keeping the character they learned during their JA years.
"While it is true that change will be critical to the college experience, it is important to note that college is a change in surroundings and not a change to your character," he emphasized.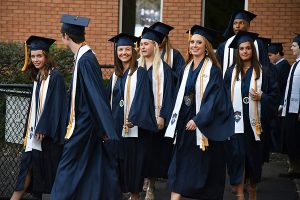 Student Body President Olivia Claire Williford led the closing prayer, tassel turn, cap toss, and recession as students took their first steps toward their post-JA years. Before the closing prayer, a recording of JA choral music students offered the blessing, "May the Road Rise Up to Meet You," with words that echoed across the field: "Until we meet again, may God hold you in the palm of his hand."
Click to check out more photos from the JA's 2023 Commencement on Clarion Ledger.com