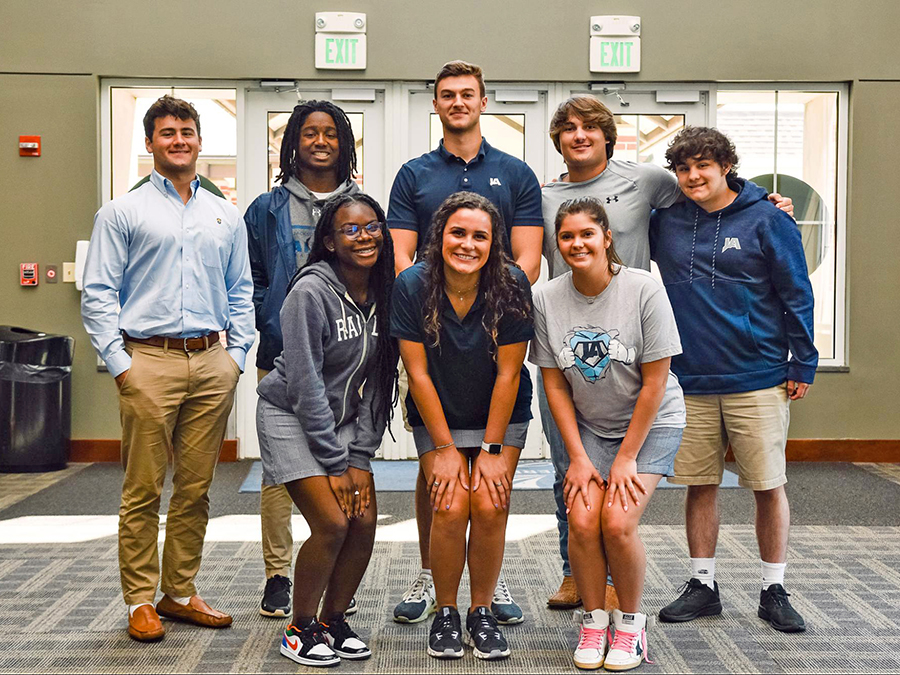 "Until what age can a child stay on their parents' health insurance?"
"Which type of card accrues interest if you don't pay your balance in full each month?"
"What is the best way to save money on a car while thinking about the future?"
Do you know the answers to these questions? Jackson Academy Upper School students do!
Recently, students in Personal Financial Management created and conducted their own finance trivia game for Upper School students. Personal financial management is an elective class dedicated to aiding students in making sound financial decisions in life now and in the future.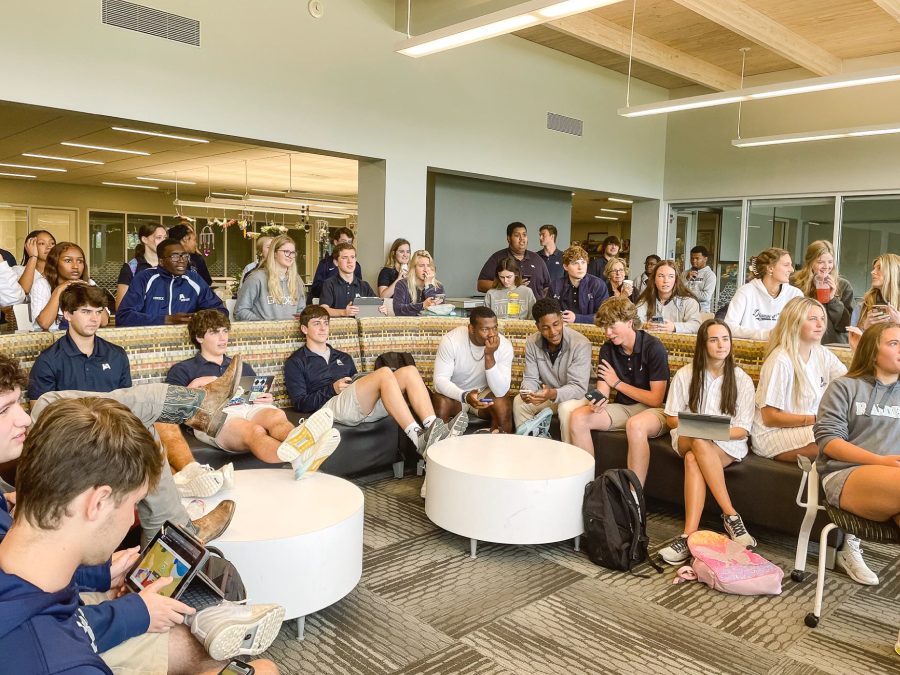 Instead of taking a test or writing a paper for their year-end assignment, the financial management class decided to create a trivia project combining the units they studied all year long. The goal of the project was to share the knowledge they learned in personal financial management with the rest of the Upper School student body.
Beginning in January, the financial management class worked together to choose a variety of questions and answers to be included in the trivia game. From there, the students broke into committees to determine details for the game. The three student committees were responsible for date and time, prizes, and advertising to the students.
On the day of the game, 53 Upper School students participated in the game while many others spectated. Students answered a variety of personal finance questions concerning mortgages, insurance, car notes, credit, and more. The students enjoyed reinforcing old personal finance concepts and learning new ones in an exciting and competitive way!