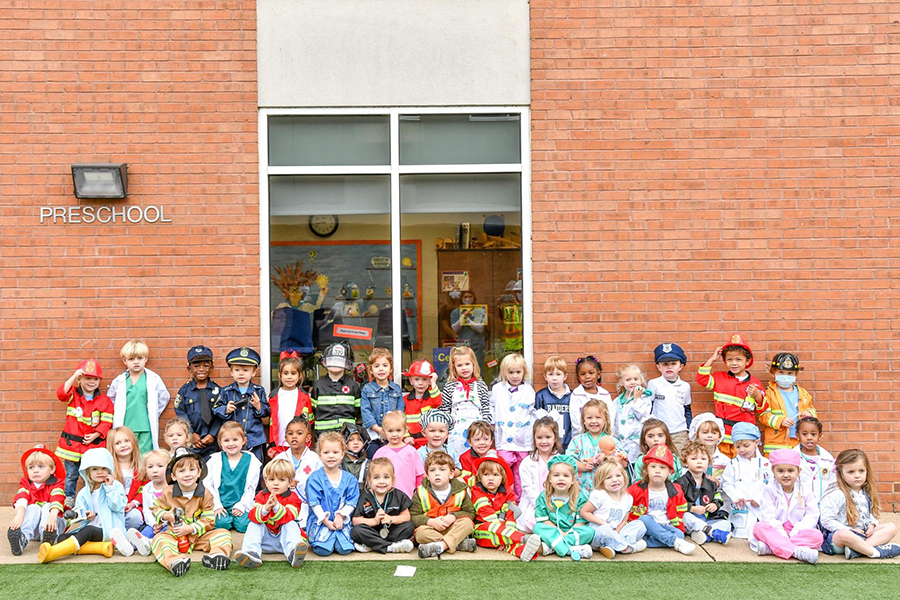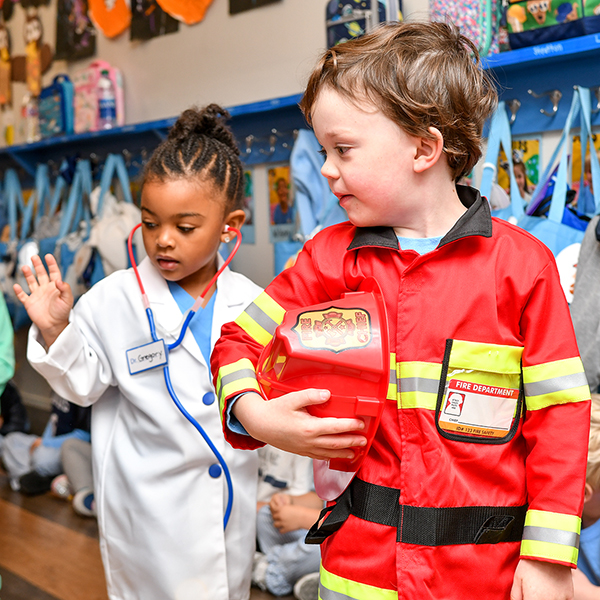 To a three-year-old, a box of dress-up clothes is a portal to a world of possibilities. Last Friday, the K3 classes stepped through such a portal to imagine the world of the community helpers who keep us safe. The students arrived dressed up as firefighters, police officers, nurses, doctors, and many other community helpers and paraded through the playground for all of their Preschool and Lower School friends to see.
Before the parade, the K3 teachers and students studied community helpers in several fun, interactive ways. "We talked about helpers in our community and how they keep us safe and make our lives better," said Lynn Ladner, who teaches the butterfly class. "We borrowed books to look at from the library about ambulance drivers, veterinarians, nurses, and firefighters. We read stories like Millie and the Big Rescue, made police badges and hats, painted fires, and talked about firefighters. We also shared what we might want to be when we grow up and drew pictures of what we thought we would look like."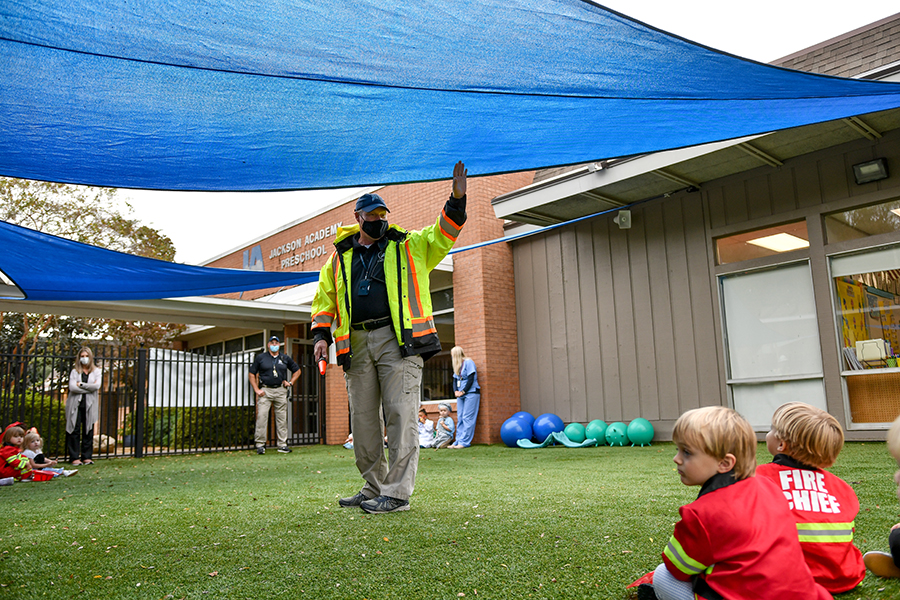 After the parade, Safety Officers Steve Lofton and Richard Byrd met the butterfly, fox, bunny, and bee classes on the preschool playground and talked with them about their job. They learned that the officers helped direct traffic at the school in the mornings and talked about following directions. The students loved getting to meet real police officers and were excited to show off their own badges and whistles.
Through classroom activities, the parade, and meeting the officers, the students had a blast celebrating the people whose loving service keeps us safe. Whether students grow up to enter traditional helping careers or not, learning about community helpers cultivates their ability to imagine what it would be like in someone else's role. Like how a box of dress-up clothes can be a portal to a world of possibilities, teaching empathy and imagination opens a world of possibilities for our students' futures.