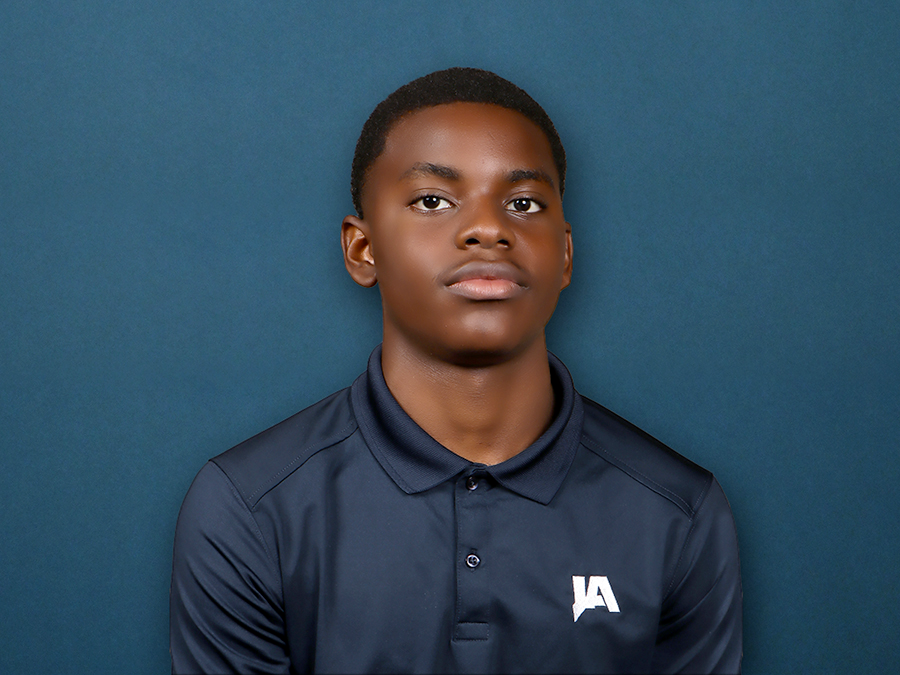 The College Board's National African American Recognition Program has recognized Jackson Academy junior Zyon McDowell for his academic achievements at JA and outstanding performance on the PSAT. His work earned the National African American Recognition Award. The program invites eligible students to apply during their sophomore or junior year to receive the award at the beginning of the next school year.
Zyon says he is honored to receive this recognition and to represent the African American students at JA. "Everyday, I strive to work hard and do my best, and let God do the rest," said Zyon.
Zyon has been active in show choir and won Most Outstanding Performer in the Deep South Classic. An honor roll student, Zyon was also inducted into the National Honor Society. This year, he will represent the junior class as a homecoming court member on September 23.
The College Board recognition programs help students connect with universities and scholarships across the country by sharing their achievements in the College Board Student Search Service. About 1,500 four-year colleges use the College Board Student Search Service.
To learn more about this award, visit the College Board website by clicking here.