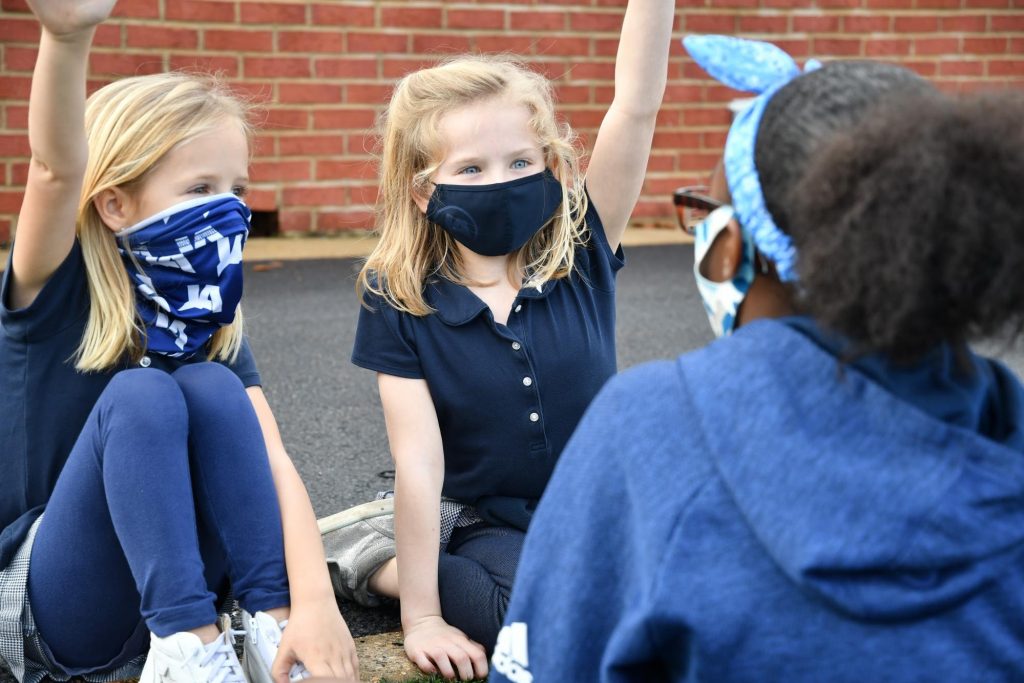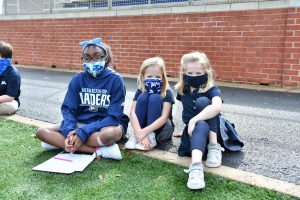 An abundance of learning took place at the Brickyard last Tuesday. It was the second meeting of JA Book Buddies, a pairing of sixth graders and first graders. Book Buddies is one of JA's many intentional occasions for students across grades to learn from one another.
The meeting's goal was to get to know one another better by participating in an interview. Questions such as "What's your favorite instrument?" and "Tell me about your pet" floated across the field. The sixth graders who conducted the interviews will write a story about their first-grade buddy. That story will become a bound and illustrated book that the first-grade student keeps.
Teachers had prepared first graders to know what to expect from the interview in several ways. They guided first graders about how to answer questions. They advised avoiding saying "I don't know," speaking up so they could be heard, and letting their sixth-grade buddy know what they are really like so that the book represents them.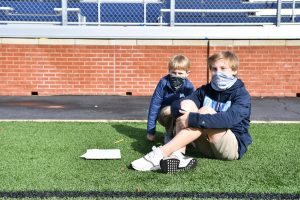 Another way teachers prepared first graders was by teaching about the creation of books. First graders wrote their first short story in January. Last week they studied fiction versus non-fiction. They illustrated their short stories.
This traditional JA activity offers so many benefits: connection, communication, writing, interviewing, responding verbally to questions, editing, illustration, and understanding the construction of stories. Students could not contain their joy of being together outdoors for a pleasant and memorable diversion!