Take Our Virtual Tour
At Jackson Academy, the safety and well-being of our students and potential students is our foremost priority. While our admission team has resumed in-person tours, we've also moved our entire admission process online for your convenience and created a way for you and your family to visit JA virtually! The video, photos, and virtual tours below allow your family to explore JA from the comfort of your home. Take a look around and let us know if you would like a personal response or to schedule an in-person tour of campus by signing up online! Our admission team is available Monday through Friday for phone calls, FaceTime meetings, or emails to answer your questions.
Jackson Academy is an independent day school in the heart of Jackson, Mississippi, helping students reach their highest potential.
Together, we create amazing learning experiences. We build mini amusement parks in a state-of-the-art STEM lab. We develop strength and leadership paddling whitewater in the Appalachian mountains. We connect with our faith through community service and prayer.
Admission to JA is admission to a compassionate community of learners dedicated to helping your child reach his or her full potential. We support students as they learn and grow, nurturing and strengthening their character along the way. And together, we prepare them to succeed in the college years and beyond.
Preschool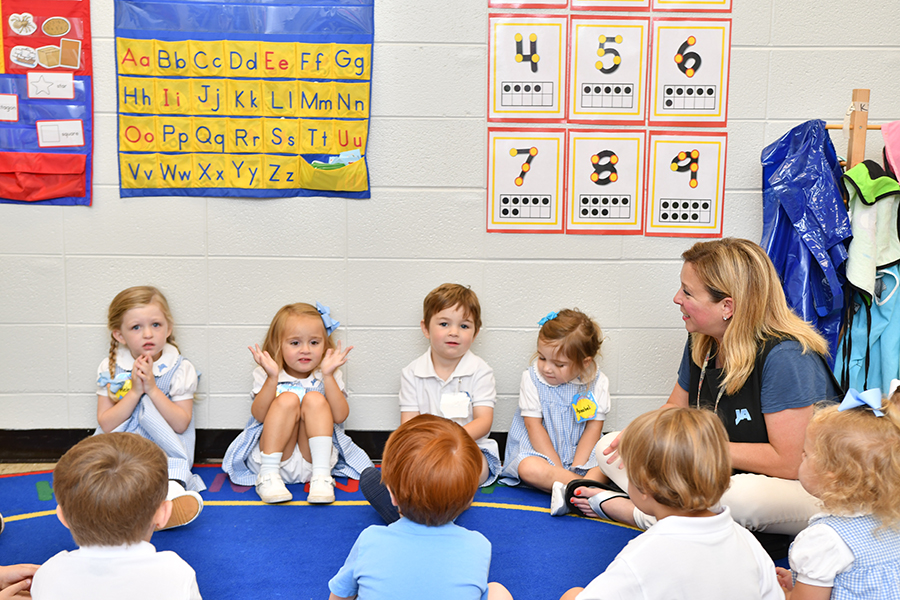 We take advantage of the teachable moments that happen every day — opportunities to help your child grow, learn, and love. Preschool is just the beginning.
The academic exploration and play in the JA preschool years will instill in your child the foundation for a lifelong love of learning. Through personal attention and a thoughtful academic curriculum, we are committed to the intellectual, creative, social, emotional, spiritual, and physical growth of your child.
Your child will explore and expand his or her knowledge of the world, all enhanced by an outstanding introduction to art, music, and libraries. Through hands-on activities, we'll develop perceptual motor skills, strengthening the link between moving and learning.
In the end, we will give your child an excellent jump-start in reading, writing, listening, and speaking — all in an environment where children feel cared for and safe.
Lower School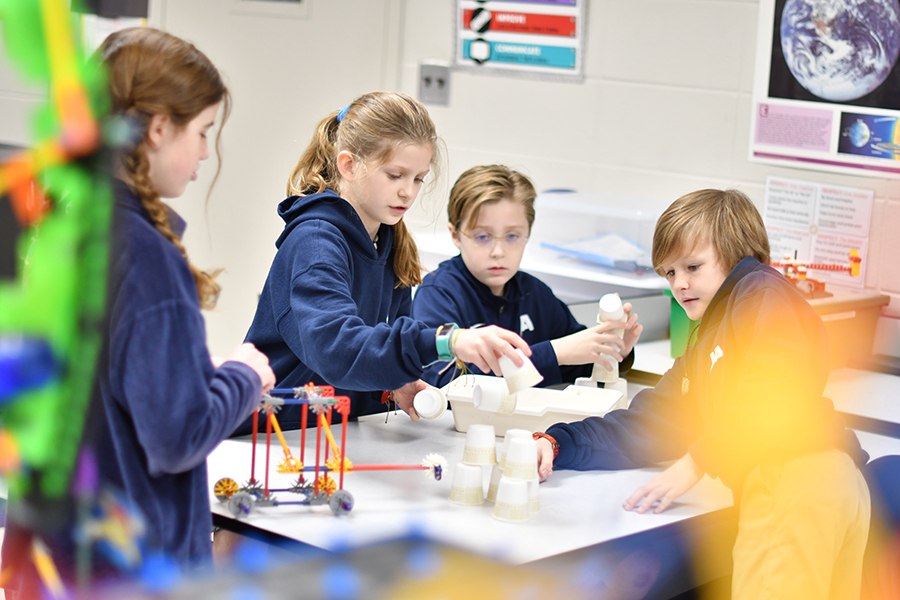 A lot of learning goes on in the Lower School, and that learning is enhanced by a significant focus on community. Jackson Academy is a happy, welcoming place that puts the needs of your child at the center of everything we do.
JA's excellent elementary-aged instruction started more than 60 years ago to teach reading by phonics. Today's Lower School builds on a strong reading core and immerses your child in exploration with math manipulatives, STEM lab, digital presentations, and field trips.
At the end of Lower School, your child will have the confidence and independence to take on the greater responsibilities of Middle School.
Middle School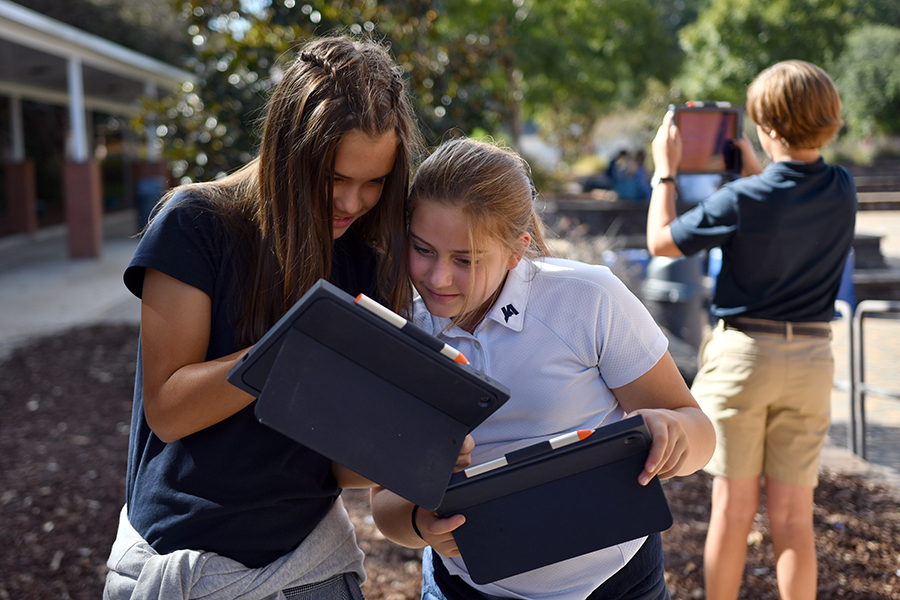 The Middle School years can be challenging. We aim to meet your children where they are, guiding them to succeed, learn, discover their talents, and find their passions.
We build upon the work of the Lower School, helping your child discover and flourish with his or her gifts, talents, and passions. There is greater independence in the Middle School, for sure, but there are also greater expectations on behavior and commitment.
Through the fifth, sixth, seventh, and eighth grades, your child will have the opportunity to explore extracurricular activities such as student government or community involvement, to feel better prepared to enter Upper School with confidence.
Your child will be introduced to a departmentalization system in fifth grade at the Middle School, allowing for deeper subject-matter expertise instruction and exposure to a greater diversity of teachers. Each year, more individualized elective choices become possible, and your child will begin to navigate class changes individually instead of as part of a group.
Upper School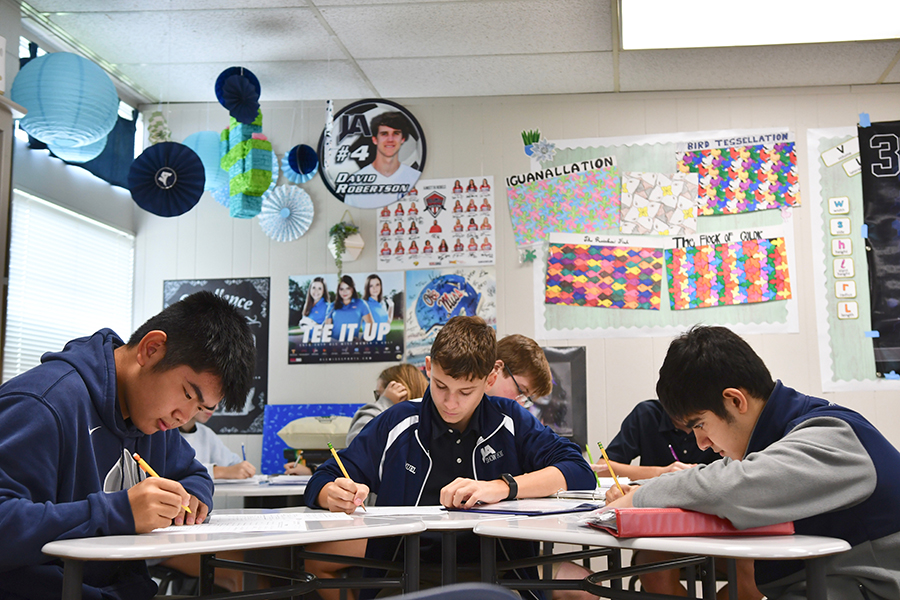 A strong core of English, math, history, and science provides the footing for Jackson Academy students as they explore opportunities and hone interests throughout Upper School.
Electives encompassing everything from Latin to sports broadcasting—bolstered by Honors, Advanced Placement, and dual enrollment options—give students ways to test the waters as they envision college and beyond.
JA clubs, activities, events, service opportunities, and fellowship options too numerous to list enrich the whirlwind four years of Upper School.
Honors and Advanced Placement courses as well as Academic Resource Center (ARC) availability hone individual potential in preparation for the college admission process and college years.
As students grow into their own, the supportive JA community keeps an eye on their futures, guiding them to explore their world and achieve their dreams.
Performing Arts Center
Art and music can have a profound impact on our emotions and the way we develop and learn. When JA students create a piece of art or perform a piece of music, they create something unique, a moment in time that belongs to them.
We include both traditional and modern art forms, allowing students to explore classes, after-school programs, and projects that develop their skills and confidence.
Programs are led by professional working artists who excel as both teachers and practitioners.
Athletic Facilities
JA's highly competitive and successful athletic programs teach valuable life lessons and develop sportsmanship, camaraderie, and physical fitness. Jackson Academy maintains one of the most highly regarded campuses in the MidSouth Association of Independent Schools. The main campus is home to a multi-purpose stadium, two gymnasiums, a state-of-the art weight training facility, and practice fields, while nearby Raider Park houses tennis, baseball, softball, and track facilities.
Students are active on the courts and fields, as well as part of the team that broadcasts sports for JA, MSAIS, and ESPN. The Raider Network is able to produce events that require up to 10 cameras, multiple channels of replay, 32 channels of audio, and high-definition graphics packages, giving students the opportunity to learn the use of live production equipment. Currently, JA is the only high school within the SEC region to be selected to produce a broadcast for ESPN.
Learning Commons
The multifunctional Learning Commons is a centrally-located hub for student learning, collaboration, and innovation. The space is inviting, colorful, open, and light-filled, and provides ways for students to work individually or in groups, with or without technology.
It has dedicated spots for quiet study, teamwork, small groups, medium groups, a learning theater, a media/broadcast room, traditional stacks, gathering areas, and flexible classrooms with moveable walls. All of the furniture throughout the space is flexible and modular including rolling "desks" in the classroom spaces with movable work surfaces that reposition quickly for assignments requiring teamwork.
Administrative Areas
Teacher Loyal Bearss inspired others with his emphasis on teaching children reading by phonics during an era when sight-reading was the favored method. So much so that, in 1959, he and 10 families took a chance on phonics and formed Jackson Academy. With small classes, a challenging curriculum using classical literature, daily devotionals, and adequate time for play, JA's progressive methods soon had students reading well beyond their grade level.
While JA grew to become a K3 through twelfth grade college preparatory school, (invited to be a member of the National Association of Independent Schools and The Cum Laude Society), the individual attention, small class size, and well-qualified, dedicated faculty that distinguished the school in its early years are still essential elements of the institution's character. Led by inspired teachers, students are surrounded by a community of supporters who are dedicated to helping them lead lives of purpose and significance.
Learn More
Schedule a time to chat with a member of our admission team to learn more about JA. Complete the form provided, and a member of our admission team will reach out to you.