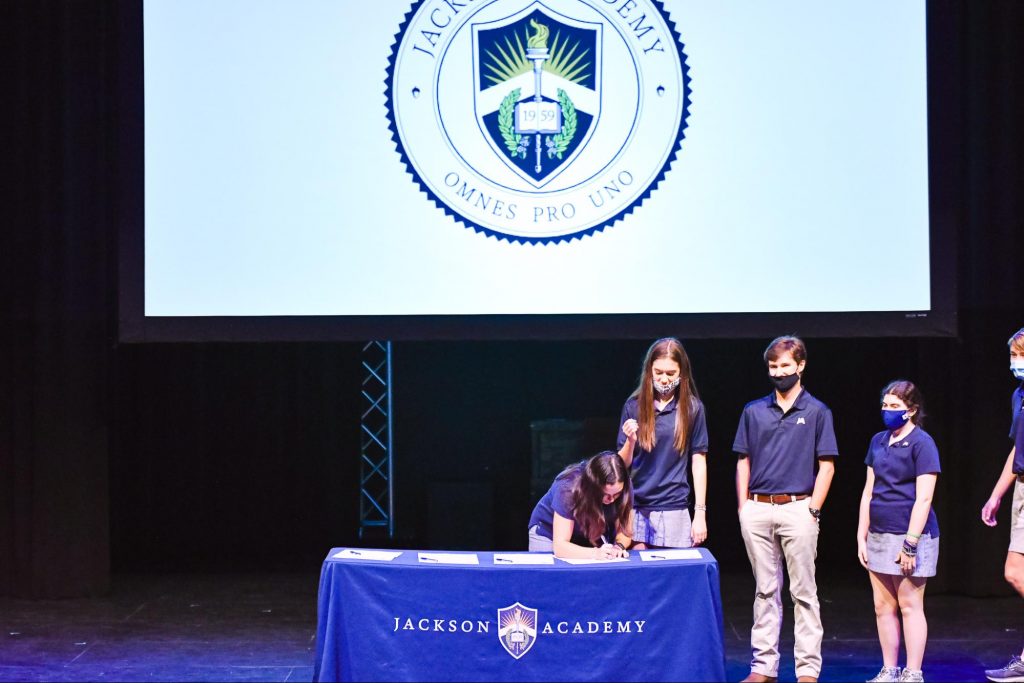 Jackson Academy conducted a special ceremony Thursday that focused on the school's Honor Code. Upper School students and faculty members joined Head of School Palmer Kennedy, Head of Upper School Brandi Richardson, Honor Council Advisor Sandra McKay, and Honor Council Chair Connor Gee in the Performing Arts Center as these leaders presented the ideals of the Jackson Academy Honor Code.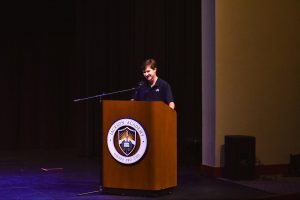 The Honor Code was developed in fall 2017 with leadership from the student body and introduced to the campus in January 2018. A student-led Honor Council along with a faculty advisor administers the Honor Code for the campus. On Thursday, the school introduced members of the 2021-2022 Honor Council. Students must apply to serve in a position on the Honor Council.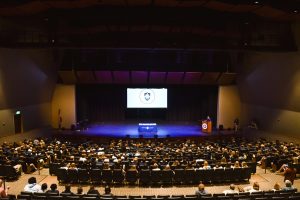 Head of School Palmer Kennedy delivered remarks encouraging students to think about a person's limitless potential for character and integrity. He noted that although all are not blessed with the same potential in academics, arts, or athletics, God places no limits on character and integrity. Kennedy encouraged students to maintain honor and integrity as they seek to build a life of purpose and significance both now and after completing their academic tenure at JA.   
With Honor Council Chair Connor Gee leading, students recited the Honor Code pledge: 
"As members of the Jackson Academy community, we will maintain the highest standards of integrity and respect while striving to achieve excellence in and out of the classroom. As such, on my honor, I will not lie, cheat, steal, or tolerate those who do."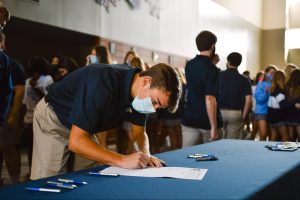 After the pledge, members of the Honor Council signed a document indicating their commitment to the Honor Code, followed by faculty signing a document. The Upper School student body followed suit, signing by grade. Jane Arnold and Maggie Koury, co-chairs of the Honor Council, helped lead students in the signing process.
Click here to read more about the establishment of the Jackson Academy Honor Code.