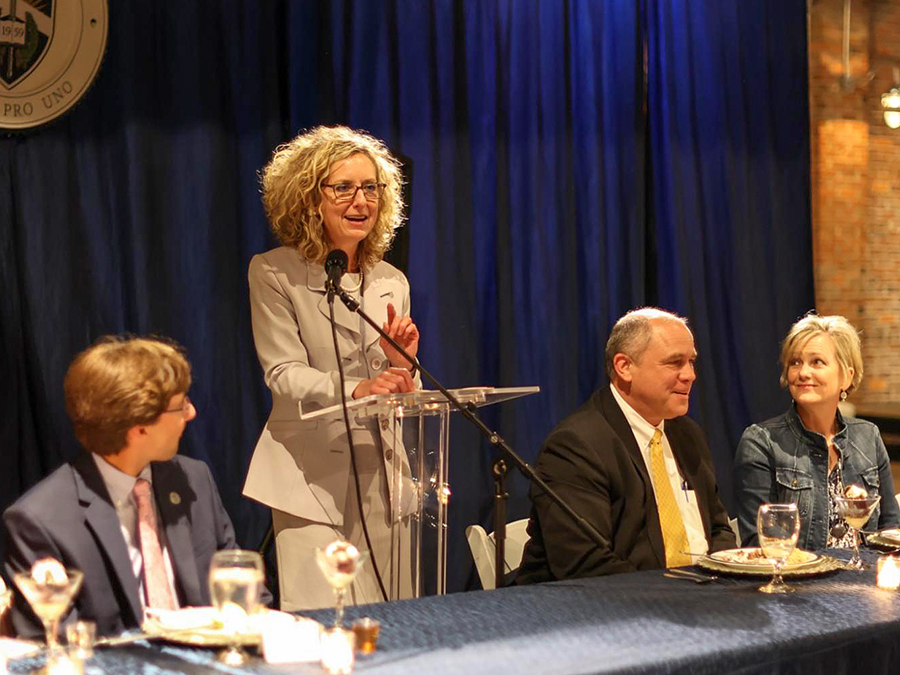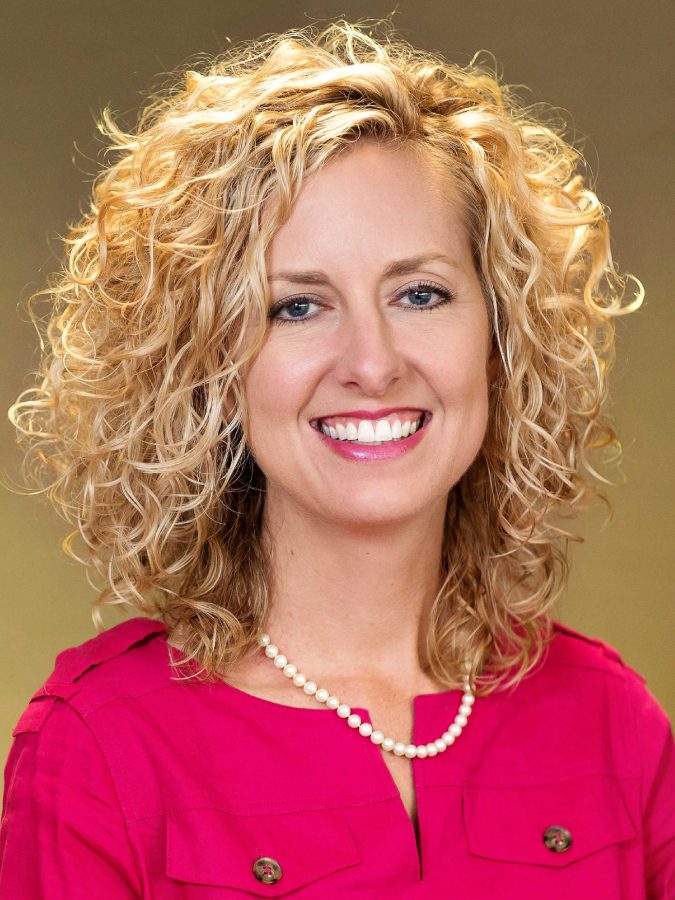 Meredith Montgomery Travelstead, M.D. '89 has been a champion for women's health as a Jackson area OBGYN, supporting and educating women in all stages of life. As a leader in local and state medical associations, Travelstead has influenced those beyond her immediate practice of medicine. At JA, she has served as a mentor for students interested in medicine and as a role model and speaker for JA's Upper School girls' Bible study.
Last night, Jackson Academy honored Travelstead, naming her its most recent recipient of the Distinguished Alumni Award. Distinguished alumni are recognized annually at Senior Awards Night and address the graduating class at the awards banquet. Travelstead is the third recipient of the award.
Travelstead's comments centered around making decisions. She discussed how parents and guardians had made careful choices for the seniors as they grew up. In the future, many choices will be theirs to make. She encouraged seniors to consider three crucial decision points: being thankful, using their struggles for good, and investing in others.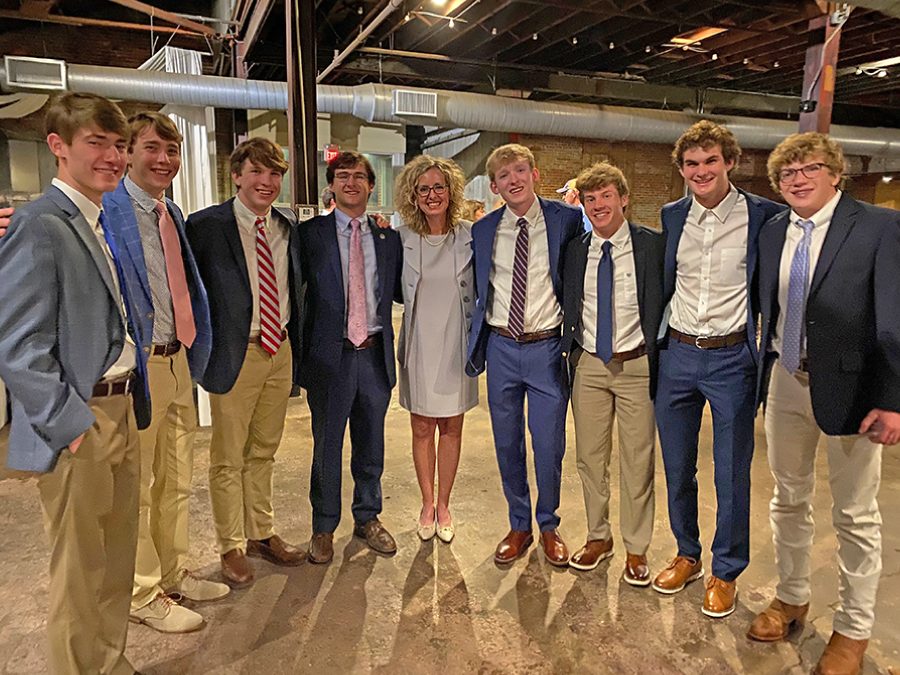 Decide to be thankful.
"Look at your past and appreciate all the many blessings given to you," Travelstead encouraged. Give back, and make the world a better place, she said.
Decide to use your limp.
Travelstead referenced the Biblical story of Jacob, who wrestled with an angel of the Lord all night and, afterward, walked with a limp. She mentioned Job, who trusted God through struggle and loss, and Paul, who prayed that God would take away a "thorn in the flesh." She advised students to seek wise counsel during struggles and learn from their experiences, using their own limp acquired during struggles to help others.
Decide to invest in people.
Travelstead encouraged students to look for divine appointments throughout their lives. She told a story where her family met a 20-year-old man who had become connected to City Church as a boy through a weekend food ministry at his apartment complex. After years of friendship, they discovered through his mother that Travelstead had been the doctor who delivered him. Ultimately, he greatly influenced her family and others at the church.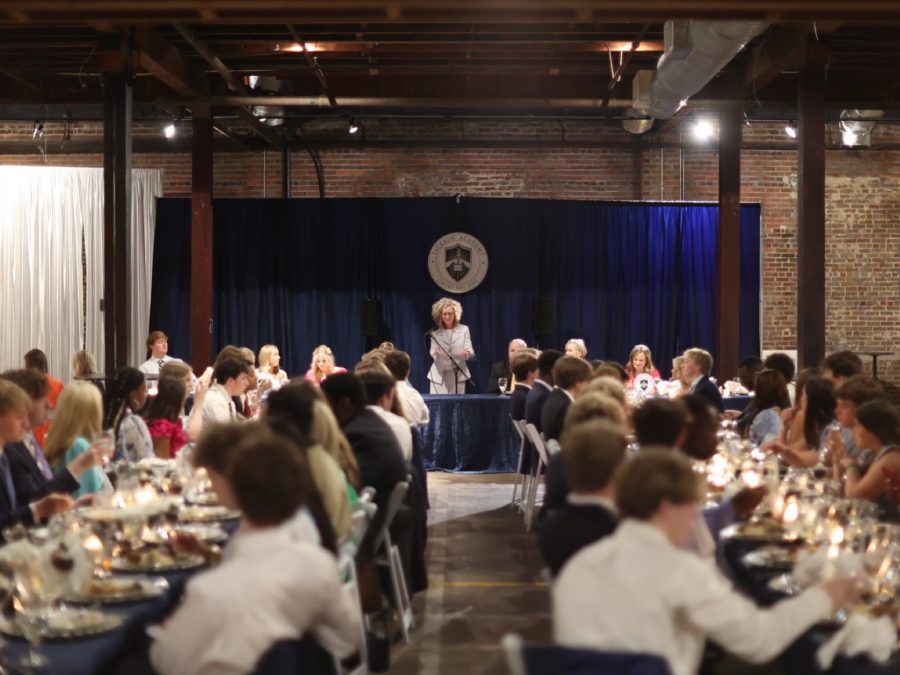 "Sometimes, if you are looking, you can see God working in divine ways in your life," she said. "Even more importantly, you can ask him to show you those divine appointments. You see them often by just being present, willing, and obedient."
A Jackson native, Travelstead completed her undergraduate degree at Millsaps College, then earned her medical degree at the University of Mississippi Medical School. She also completed her internship and residency in obstetrics and gynecology. She practices at The Woman's Clinic in Jackson. Travelstead is board certified by the American Board of Obstetrics and Gynecology. She is a member of the American College of Obstetrics and Gynecology, the American Medical Association, the Mississippi State Medical Association, the Central Association of Obstetricians and Gynecologists, the Mississippi Perinatal Association, and the Mississippi State Medical Association. Recently, Travelstead was named a Surgeon of Excellence in Robotic Surgery. She is a leader in her community, involved with organizations such as First Baptist Church and City Church.
She and her husband, Joel, have two current students at Jackson Academy, one senior, Reed, and one freshman, John, and a 2020 graduate, Will.