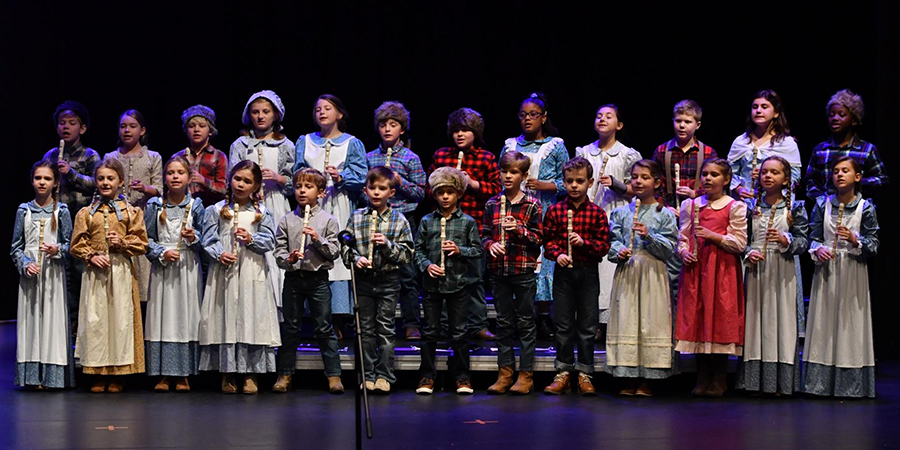 Last Friday, third grade students dressed up as characters from Laura Ingalls Wilder's book Little House in the Big Woods and performed in the Performing Arts Center. Ingalls books have influenced many avid readers for generations, including the students at Jackson Academy. This semester, our third grade students studied the time period of the book, participating in activities such as churning butter, learning about maple syrup production, and learning the differences between life then and now. This story is celebrated year after year as the third graders bring to life their multiple-week study of Little House in the Big Woods.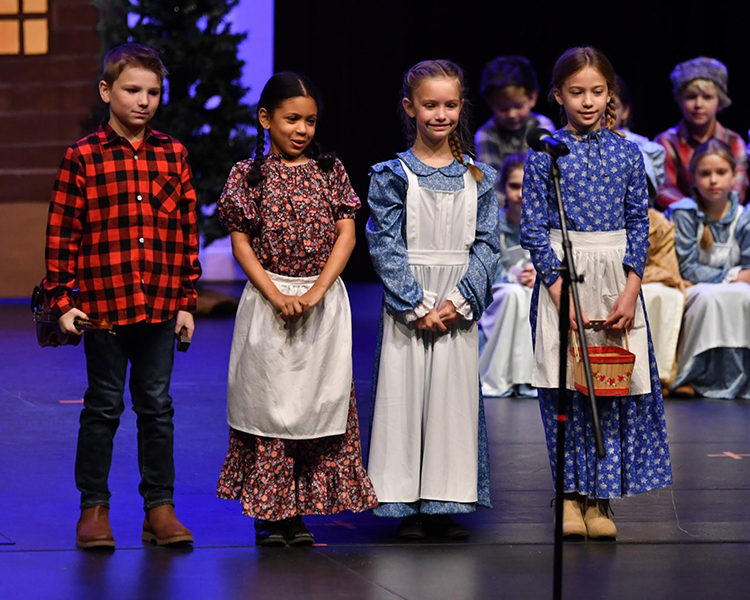 The Little House program is a beloved tradition at JA, where early participants now find themselves watching their own children shine on stage. Over the years, technological advances have allowed students to continue the tradition of square dancing, acting, and singing songs for their parents while reenacting Wilder's beloved story. Students sang classical Christmas tunes, Yankee Doodle, and performed Over the River and Through the Woods playing interludes on recorder.
Much has changed since Laura Ingalls Wilder was a little girl living in the big woods. Many things have changed since the Little House program was first performed over 30 years ago, but several things remain the same; the boys and girls still feel shy to square dance together, the audience still jumps and laughs when Laura and Mary scream in fear at Pa's stories, and the students still give a wonderful performance of the classic American story.
Click to view more Little House photos on the JA Facebook page.