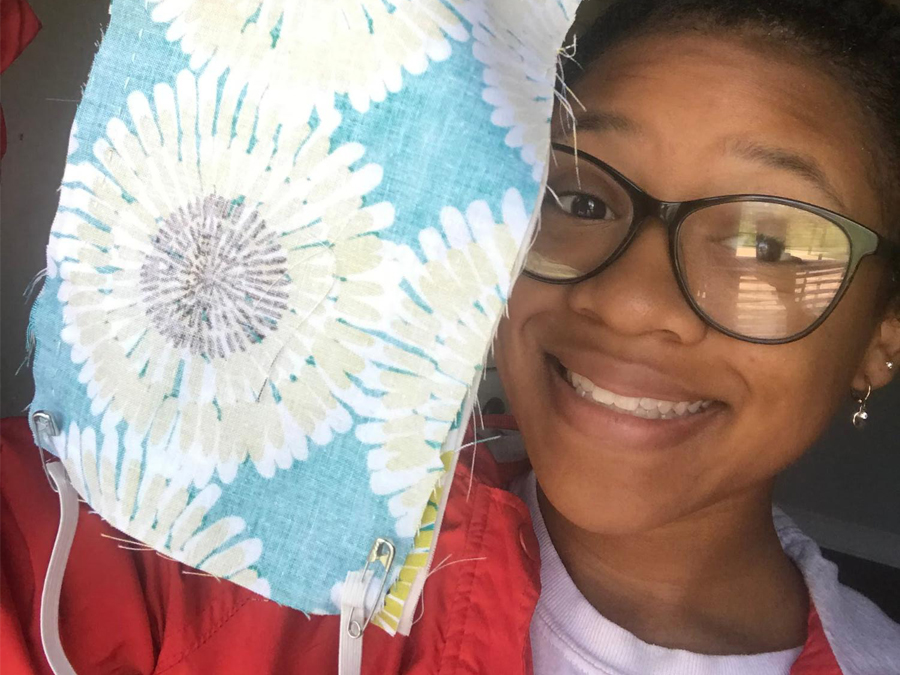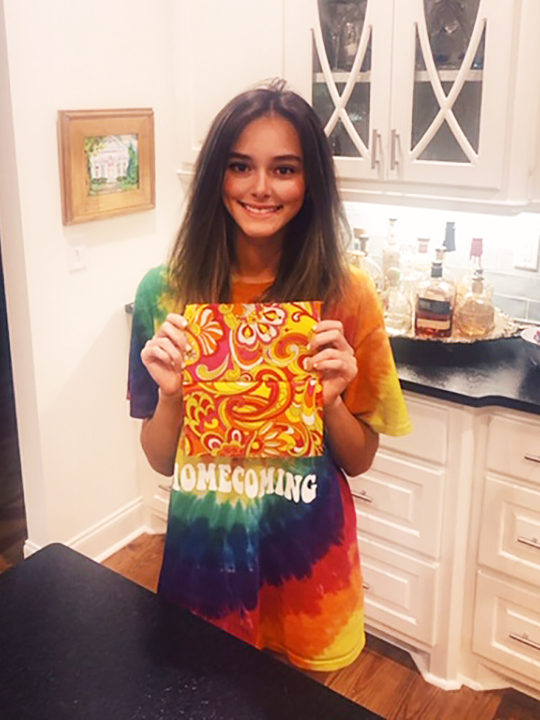 "The show must go on" may be the theatre's best-known maxim. Jackson Academy Theatre has taken the saying to a new level, adapting their spring plans to fit the times by taking projects and productions online. In Director of Theatre Arts Kerri Sanders' theatre tech class, the spring syllabus includes learning costume construction using hand-sewing techniques in the classroom. Instead, students are putting those same skills to use as they sew surgical masks at home.
"I dropped my needle, and I can't find it" "Can I go get my scissors?" Kerri Sanders joined her theatre tech students on a Zoom call recently to show them the basic stitches required to create secure seams for the masks they are making for themselves, their family members, and others in the community. When students began the project, the goal was to donate masks to local healthcare providers. Since that time, health organizations have asked everyone to wear a mask when in public – a change that dramatically increases the need for masks.

"Hug Mrs. Iupe next time you see her," Sanders told her students as they held their fabric up to the camera to show one another the many colorful patterns they were using. TC's Uniforms, owned by Bridgette and Thomas Iupe, a former JA family, graciously donated the materials for the project and ensured that students had enough cloth to create masks for their loved ones and to give away.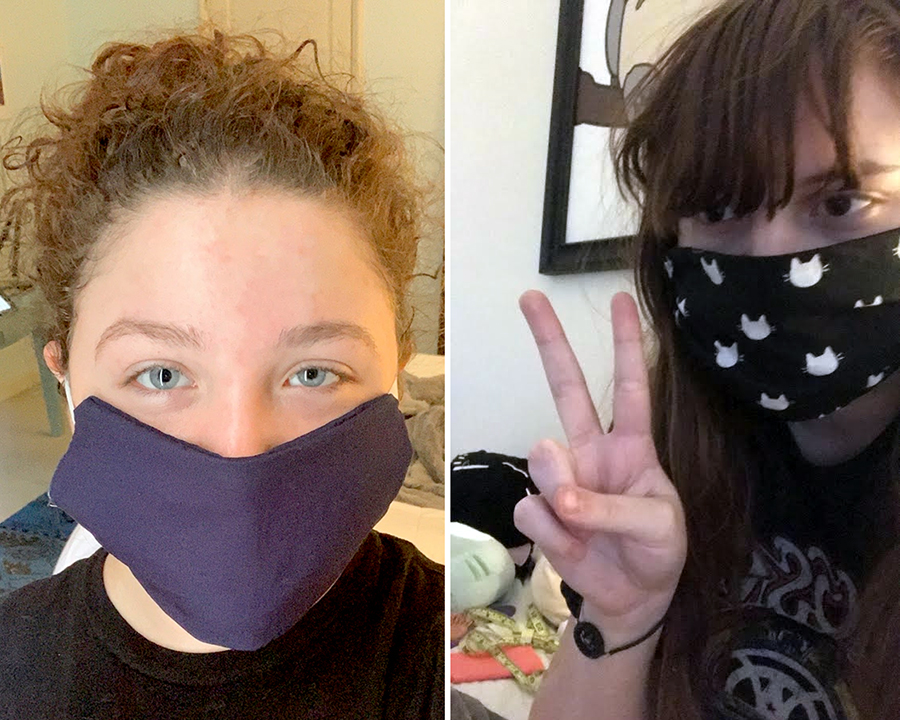 "Even though COVID-19 had other ideas," Sanders said, "JA theatre students (to the surprise of no one) have risen to the challenge and have devised ways to share their creativity in the virtual world. Theatre tech students have mastered hand sewing and are making masks to share with the community. Theatre I students have turned their acting skills to the camera, and theatre II and Comp students are preparing a performance written specifically to be produced during the quarantine. Not to mention, we have all discovered that improv games can be just as fun on Zoom! We are disappointed that the end of this year doesn't look like we expected it would, but we won't stop creating. The show will go on!"