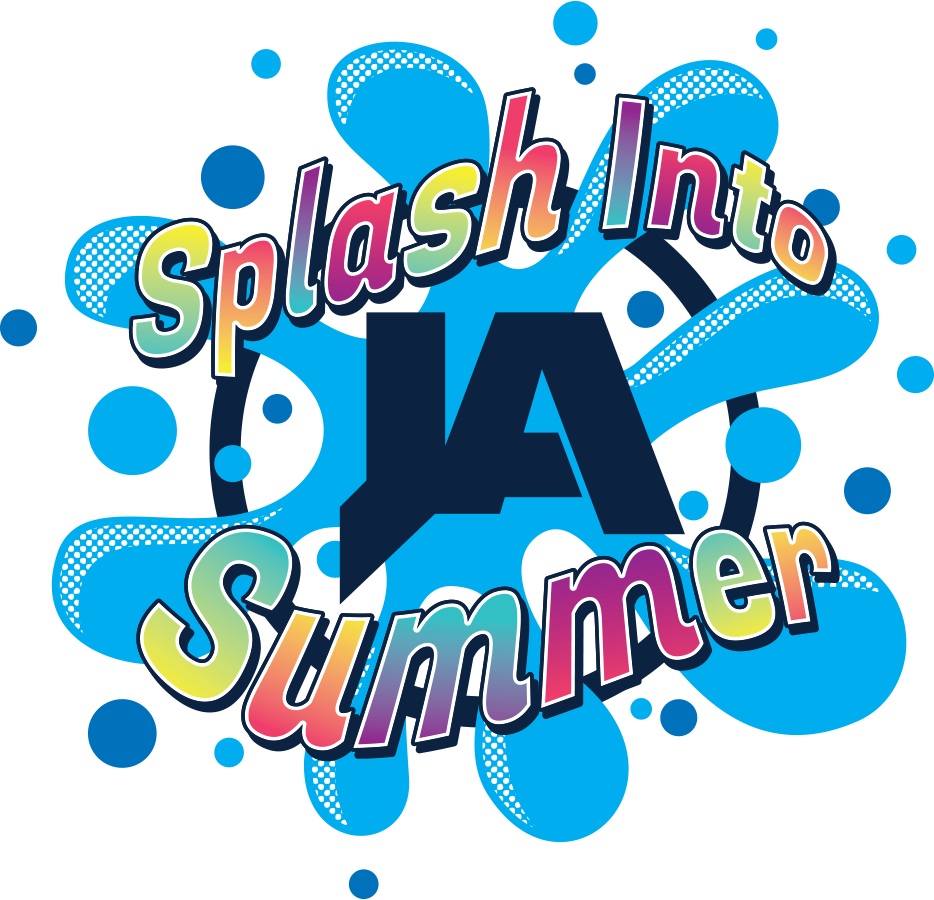 Spend Your Day at JA!
Jackson Academy Summer Camps have something for everyone, from rising sports or stage stars to future artists and scientists. With more than 50 camps to choose from, there is fun to be had by all rising K4 through twelfth graders. We even have a few camps for parents this year! Camps are open to JA and non-JA students. Lunch Club is also available for campers attending both a morning and an afternoon camp.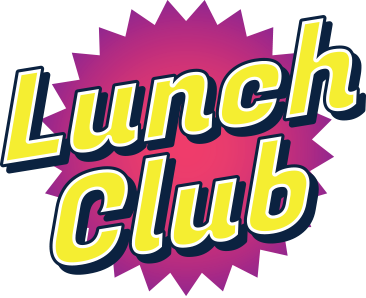 For $25 a week your child can be dropped off at 8 a.m. and picked up at the conclusion of their afternoon camp. This is only for campers who are attending a morning and an afternoon session. Please bring lunch, and we will take care of your camper from there.
SPRING PROMO!
Sign up by May 1 and get 5% off at check out
by using the coupon code Early Bird!
Click the icons below for Summer Camp descriptions.
Sport Camps
Football (2nd-6th) – $80

We want a TOUCHDOWN! GO! GO! Join JA's top-notch coaching staff for a few days filled with all the basic football skills you need to jumpstart your summer. From passing to receiving to running, blocking, and tackling, this camp will cover all your football expectations. You will be chanting WE ARE JA after this week!

May 23 – 3:00–5:00 p.m.
May 24 – 1:00–3:00 p.m.
May 25 – 1:00–3:00 p.m.
Speed Camp (1st-6th) – $80

On your mark…get set…GO!! Join JA's Coach Brandt Walker as he brings speed camp back on campus. This fun-filled week certainly won't slow you down. Campers will be taught skills such as proper running form while participating in speed and agility drills that are sure to take their game to the next level. Bring a water jug each day and get ready for the race!

June 7-10 – 9:00 a.m.–12:00 p.m.
Basketball Shooting Camp (2nd-9th) – $50

Proper shooting technique can be a game changer on the court! Come refine your shooting in this 2-day basketball shooting camp with JA's Boys' Varsity Basketball Coach, Josh Brooks.

June 7-8 – 1:00–4:00 p.m.
Baseball Camp (1st-6th) – $25/night

One, two, three strikes and you WON'T be out at JA's baseball camp! Join the best baseball coaching staff and team in town for a week of working and learning all aspects of the game. Make sure you bring a glove, bat, and batting helmet with you. This camp is a HOMERUN!

June 9th – 4:00–6:00 p.m.
June 16th – 4:00–6:00 p.m.
June 23rd – 4:00–6:00 p.m.
Soccer Shots (K4-2nd) – $135

Join us on Soccer Island this summer for our "Carry the Torch" summer camp. Campers will develop their soccer skills, character, and creativity all while having fun and being active. Soccer Shots Camp will include soccer games as well as a variety of other age-appropriate options. Crafts, team building exercises, snack time, and even literature are part of this amazing camp. Campers will be encouraged to participate in daily themes, and camp will conclude with a celebration of the children's hard work. Come Carry the Torch with us!

June 14-17 – 9:00 a.m.– 12:00 p.m.
Stay-n-Play Tennis (K4-4th) – $65

Stay-n-Play Tennis' main focus is to teach students the proper technique of basic tennis strokes and improve their hand-eye coordination skills. Stay-n-Play Tennis follows the USTA NetGeneration guidelines for our program.

The student-teacher ratio is 6-to-1 which ensures a safe and fun learning environment. Students receive instruction on a reduced-size tennis court (approx. 36', students 9-10 years old will play on a 60' marked court, students older than 10 will play on the full sized court), using age and size-appropriate equipment such as 19, 21, 23, or 25" racquets and low pressure tennis balls (Red, Orange, Green). This helps students master skills faster than in a traditional tennis setting.

June 14-17 – 1:15-2:15 p.m.
June 14-17 – 2:30-3:30 p.m.
Boys Basketball (2nd-9th) – $80

Do you know what it takes to be a complete player? It's more than being a good shooter, passer, and ball-handler. At JA Basketball Skills Camp, campers will not only be skilled in the fundamentals, but also in learning how to play the game. Campers will participate in fundamental training sessions as well as being divided into age groups to compete in skills competitions and play some 1 on 1, 3 on 3, and 5 on 5. Instructors for the camp will be the varsity basketball staff, as well as current and former Raider players. Don't miss this chance to improve your game and have a lot of fun in the process!

June 21-24 – 9:00 a.m.–12:00 p.m.
Girls Basketball (2nd-9th) – $80

Shoot for two! Shoot, shoot for two! The JA Lady Raider Basketball camp teaches young ladies the fundamentals of basketball in a fun and loving environment. Current members of the JA Lady Raider basketball team, along with the coaching staff, instruct campers in dribbling, passing, shooting, rebounding, and, of course, defense! Along with learning fundamentals, campers compete in 1 on 1, 3 on 3, and 5 on 5 games. They also compete in Hot Shot and free throw competitions and strive to win the most coveted "Hustler of the Day" award. This 35-year JA tradition is one your camper doesn't want to miss!

June 21-24 – 1:00–4:00 p.m.
Archery (4th-12th) – $80

Archery camp is designed to help the beginning archer sharpen his/her bow skills. New archers will learn the proper technique to shoot a bow and arrow, including the proper stature, the correct way to hold a bow, and the proper way to release an arrow. Coach Mallory Gnemi will be leading this camp. All equipment is provided for the camper so they just show up ready to aim!

June 28-July 1 – 9:30-10:30 a.m.
June 28-July 1 – 11:00 a.m.–12:00 p.m.
Volleyball (3rd-7th) – $80

It is an ACE! Volleyball camp is designed to develop skills, volleyball IQ, and teamwork in young athletes. The Lady Raider players and coaches will focus on and teach basic volleyball skills such as passing, serving, setting, hitting, and blocking. These skills will be taught through progressions, games, and one-on-one coaching. Players will be exposed to game-like scenarios to practice new skills learned. This camp is designed to accommodate beginners to intermediate level players. Come join the Lady Raiders for a fun few days of volleyball with our defending State Champs. Go Raiders!

July 12-15 – 9:00 a.m.–12:00 p.m.
Softball (2nd-5th) – $80

Take me out to the ballgame….take me out to the park! Come join the softball team to work on your hitting, fielding, and base running skills. Plus this fun camp will be filled with many competition games so no one strikes out!

July 12-15 – 1:00-4:00 p.m.
Cheer/Accent (K4-6th) – $80

Rah Rah Sis Boom Bah!! Ready…OK! This non-stop week of action includes a variety of activities designed to develop cheer and dance team skills! Led by our award winning JA Accents and cheerleaders there is no doubt this will be the most spirited week of your daughter's summer. Throw on their favorite workout shorts, top, and tennis shoes so they can show off their dance and cheer skills. A cheerleader or Accent uniform is not required.

July 19-22 – 9:00 a.m.–12:00 p.m.
Soccer (2nd-10th) – $80

Dribble, pass, shoot……girls and boys get ready to sharpen your soccer skill set with the JA Raider soccer teams and coaches! As always…each day will finish with a World Cup tournament. To add to the excitement, the last day will incorporate fun games using all the skills learned throughout the week. The perfect ending for all campers!

July 26-29 – 9:00 a.m.–12:00 p.m.
Tennis (2nd-9th) – $80

Grab your tennis racket and get ready to play! Whether you're a beginning, an intermediate or an advanced player, this program will improve your game and help you get more enjoyment from tennis. Our tennis programs focus on skill refinement as well as practice and match play to develop consistent, well-rounded tennis players. Players learn proper grips, footwork, strokes, volleys and serves during a series of drills designed to teach skills in a fun and dynamic way.

July 26-29 – 1:00-3:00 p.m.
Art Camps
I.Heart.Art (K4-1st) – $85

Immerse your child in creative fun at I.Heart.Art camp! Each day campers will explore new art techniques and make their own artwork while learning and refining their own artistic abilities. I.Heart.Art camp is led by Jackye Barbour, who will guide your child through hands-on learning in a fun and friendly environment.

June 7-10 – 9:00–10:00 a.m.
June 7-10 – 10:30–11:30 a.m.
Summertime Fun Art Camp with Joy Miller (2nd-4th) – $140

What do kids love about summer break? Sunshine? The beach? Ice cream cones and popsicles? Your young artist will create artworks based around favorite summertime experiences as they explore new materials and old favorites, including watercolor, tempera paint, clay, papier-mâché and more!

June 14-17 – 1:00–3:00 p.m.
I LOVE Food! Art Camp with Joy Miller (5th-7th) – $180

Sushi. Hamburgers. Candy bars. Fruits and veggies. Who doesn't love food? Whether it's on a plate or on a canvas, food is worth celebrating! In this fun-filled camp, artists will work with clay, papier-mâché, printmaking, and paints to create mouth-watering masterpieces.

June 28-July 1 – 1:00–4:00 p.m.
Art Exploration (K4-4th) – $110/$155

Imagination and exploration are the heart of this camp! Campers will stimulate their creative imaginations and explore the endless possibilities of art through a variety of mediums, including printmaking, watercolors, acrylics, and clay. Parents, make room on the fridge because your kids will love the art they bring home!

July 12-15 – 10:00–11:15 a.m. (K4-K5 / $110)
July 12-15 – 1:00–3:00 p.m. (1st-4th / $155)
Create with Clay! (4th and up) – $160

Get ready to get messy in this creative camp! Campers will explore the endless possibilities of clay. This fun art camp includes all of the materials needed for students to create imaginative pieces of pottery while learning the basics of hand-building, pinching, slabs, and more! Pottery pieces will be fired at the end of camp, and be available for pick up starting August 6th.

July 19-22 – 1:00–4:00 p.m.
STEM Camps
Computer Explorers: Spa Surprises – Discovering Relaxation through Chemistry and Engineering (1st-5th) – $140

Create your very own spa experience while learning about the wonders of chemistry! Campers will create their very own unique products such as bath bombs, face masks, and even glittery slime. They will explore coding and robotics, make jewelry, and engineer a fashion runway, movie set, and much more! We will end the week with a "Pajama Day" for our clever chemists to try out their creations! This camp is filled with fun and great take-home projects. Please send a snack and drink each day.

June 14-17 – 9:30 a.m.–12:00 p.m.
Computer Explorers: Superhero LEGO® Training Camp! (K5-3rd) – $130

Calling all Superhero Fans! Join your favorite superheroes on a mission to save the world using the powers of STEAM (Science, Technology, Engineering, Art and Math). Create a stop-motion animation movie with Batman, Spiderman, Wonder Woman, Iron Man, and the Avengers. Explore their superpowers with hands-on activities, coding, robotics, and science experiments. Have an action-packed week filled with LEGO® building. The week will end with a costume party that celebrates your favorite characters. Please send a drink and a snack each day.

June 21-24 – 9:30 a.m.–12:00 p.m.
Maker Station (K5-4th) – $50

Students will be immersed in Maker Station activities that will celebrate creativity and problem solving. Come join us for a morning of exploration! Activities will include:

* Retoy: students will reconstruct old toys into a novel invention as well as learn about the patent process

* Oobleck: students will look at the properties of oobleck by forming teams to create, hypothesize and experiment

* Closed Circuit: students will invent their own battery powered gadgets as well as an "LED Throwie"

June 25 – 9:00 a.m.–12:00 p.m.
Computer Explorers: Space Engineers (K5-3rd) – $130

Get ready to launch into Space with some out of this world STEM (Science, Technology, Engineering, and Math) activities! Explore the Milky Way galaxy and learn about space exploration using augmented reality. Engineer your own LEGO® rockets, space shuttles, and much more. Learn about coding and robotics with the help of some extraterrestrial friends. Hands-on science experiments and crafts take this camp over the moon! Please send a drink and a snack each day.

July 12-15 – 9:30 a.m.–12:00 p.m.
Bricks 4 Kidz: JA LEGO Robotics Camp (3rd-5th) – $225

How would you like to turn your next Lego creation into a robot, programmed to do exactly what you tell it to do? The Bricks 4 Kidz new Lego Robotics camp offers all the fun of building with Lego bricks plus the challenge of programming using iPads and bluetooth technology for a completely wireless experience. Using drag-and-drop icon-based software, Lego WeDo 2.0 software provides an introduction into the world of computer-programming and robotics that will equip children to succeed in a technology-based world. This fun, action-packed week combines real-life skills with real-kid fun! Tuition includes all robotics equipment and the use of an iPad. Campers need to bring a peanut- free snack and drink each day. Limited number of students.

July 12-15 – 1:00–4:00 p.m.
Computer Explorers: Minecraft Explorers Camp (1st-5th) – $130

Do you love Minecraft? Come craft, build, and learn more about your favorite game with us! Explore the world of Minecraft while building your own house, farming, and learning more about animal taming. Also, create your own stop-motion animation movie featuring Steve, Alex, Creepers and many more characters from the game. Hands-on Minecraft STEM activities will bring the world of Minecraft to life! Please send a snack and drink each day.

July 19-22 – 9:30 a.m.–12:00 p.m.
Bricks 4 Kidz Lego "Gamer" S.T.E.A.M. Camp (K5 and up) – $175

Join Bricks 4 Kidz at JA! Build the BEST Lego motorized models using Bricks 4 Kidz proprietary LEGO kits featuring your favorite "gamer" friends inspired by Sonic, Minecraft, Mario, Pokemon and more. This camp is a true S.T.E.A.M. experience!! All campers take home a Lego mini model and "maker" craft projects from each day, "camper created" memorabilia, and memories. It is a bag full of AWESOME! Limited number of campers! Please send a "peanut free" snack and drink each day.

July 26-29 – 9:00 a.m.–12:00 p.m.
Music Camps
Trash Can Band (5th-7th) – $95

Tired of the heat? Come and get the beat! Groove with the JA Summer Trash Can Band and learn percussion fundamentals. You will also discover new and exciting ways to annoy your parents with everyday objects! All campers take home their own set of drumsticks. Sign up now for a banging good time!

June 14-17 – 9:00 a.m.–12:00 p.m.
"Brass" Class (4th-7th) – $80

Are your children full of hot air? Sign them up for the JA Summer Band and put that hot air to good use! Campers will try the mouth parts of horns, plastic horns, and even BIG horns. This camp is sure to blow you away!

June 14-17 – 1:00–4:00 p.m.
Way Kool Keyboarding with Ms. Kay's Kids & Keys (1st-6th) – $150

In this 4 day camp, children will learn the notes on the piano and note values in a FUN musical experience. By the end of the week, they should be able to play simple songs using note letters on C,D,E, F and B-flat. Campers will have a notebook with songs and worksheets. Keyboards are provided for the lessons. Ms. Kay highly encourages parents to purchase the Casio SA-76 keyboard on Amazon but it is not required. This WAY COOL camp is the perfect place to introduce your child to the piano!

June 28-July 1 – 9:00–10:30 a.m.
June 28-July 1 – 10:30 a.m.–12:00 p.m.
Ukulele with Ms. Kay's Kids & Keys (1st-6th) – $180

Ms. Kay's Kids & Keys takes pride in offering music classes that are well-structured, engaging, kid-tested, and parent approved! Campers will learn basic ukulele chords, easy strumming techniques, and be able to play some easy ukulele songs. Tuition includes a ukulele, bag, strap, pick and notebook of lessons, chords, strumming patterns and songs. Your children will be strumming a new tune by the end of the week!

June 28-July 1 – 1:00–2:30 p.m.
June 28-July 1 – 2:30–4:00 p.m.
Other Camps
Princess Party! (K4-4th) – $135

Welcome Royal Guests, to our Summer Princess Dance Camps. Princess parties with friends are the very best! We will be dancing to your favorite songs and creating crafts fit for royalty! Perfect for your princess in training, and fit for a queen with makeovers and much much more. Dancers are welcome to come in their favorite costumes and as always dance shoes are great but not a requirement. Dancers will need to bring a snack each day.

June 21-24 – 9:00–11:30 a.m.
Get Crafty Girls! (4th-6th) – $130

Girls love watching the DIY crafting videos on YouTube! Let their creativity flow this summer with this fun camp that gives them the opportunity to CREATE amazing crafts. They will have the opportunity to make a variety of crafts including macrame wall hangings, personalized jewelry, an embroidered make-up pouch, glittered trays and more. Girls are sure to love this crafty camp so sign up early to guarantee their spot!

June 21-24 – 9:00 a.m.–12:00 p.m.
Raider Network (5th-8th) – $100

DaDaDa DaDaDa! Join our very own Voice of the Raiders, Bryan Eubank and select Raider Network staff members for the first ever Raider Network Summer Camp. Get first hand behind-the-scenes looks of the Raider Network's ESPN broadcast. Campers will be exposed to a variety of audio and video technologies and learn some of the basic skills of broadcasting.

June 21-24 – 1:00–3:00 p.m.
Intro to SOAR Outdoors (5th-6th) – $200

Summer Camp @ JA's SOAR Outdoors will take you where you want to go: on the trail, on the water, and out of the ordinary! Get ready for an action-packed week of learning & fun, including JA's Ashleigh Adventure Challenge Course, hiking and canoeing at state parks, and camp crafts! We will provide the gear, and transportation to outdoor areas off campus, so sign up now for a full week of adventure! Please bring a sack lunch & water each day.

June 28-July 2 – 8:00 a.m.–4:00 p.m. (Boys & Girls)

July 19-23 – 8:00 a.m.–4:00 p.m. (Boys)
International Cooking Camp (5th-8th) – $175

Come take a food journey with JA's own Chef Catherine and Chef Ivan! Campers will spend four days learning knife skills, cooking techniques, and recipes from different countries. Each day campers will embark on another country's cuisine, and at the end of the week take home recipes to share with their family. Limited spaces available to so sign up now for your summer vacation around the globe!

*Allergy disclaimer: Every effort will be undertaken to ensure a safe environment for campers; however, cafeteria staff can not guarantee that food will not contain common allergens, such as dairy, eggs, wheat, soybeans, tree nuts, peanuts, fish, shellfish or wheat.

June 28-July 1 – 9:00 a.m.–12:00 p.m.
Petit Four Perfection (5th-8th grade girls) – $40

Who doesn't love a petit four, and what is more fun than learning how to ice and decorate your own? Stacy and Mike Anderson will demonstrate how to ice cake with buttercream and fondant glaze as well as how to make small rosettes using an icing bag. This hands-on demonstration is sure to be sweet! Each participant will take home six petit fours.
Photography 101 (7th-12th) – $60

Whether you're on the newspaper or annual staff, interested in pursuing photography as a hobby or planning to start a side-hustle, knowing the basics of manual mode allows you to capture the images you want. Get off of automatic mode and take control of your camera in this three-hour camp on the basics of DSLR photography! Plus, ever wondered why your iPhone pictures don't look like Apple's iPhone pictures? Learn how to apply the same principles to your iPhone photography and achieve your iPhone's full potential. *Students are required to bring their own DSLR camera and/or iPhone.

July 16 – 9:00 a.m.–12:00 p.m.
Mother & Daughter – Flower Crown & Wandmaking (K5 and up) – $65

Let your daughter's inner artist shine with this hands-on mother & daughter flowering fun camp hosted by Mallory Henry, owner of Lavish Fleur! Using beautiful blooms, Moms and daughters will combine their imaginations to create magical floral crowns and wands. All materials will be provided. This camp is guaranteed to make your daughter feel like a princess!

July 16 – 9:00–10:30 a.m.
Raider Ready Camp (K5) – $175

Raider Ready Camp provides rising Kindergartens with an extra boost of phonics, reading, phonemic awareness, and fine motor instruction through Art enrichment to refresh them for Kindergarten. Mrs. Denton will teach reading and phonics; Ms. Barbour will teach art and fine motor. We'll also have popsicles every day!

July 19-23 – 1:00–3:00 p.m.

July 26-30 – 9:00–11:00 a.m.
Mom-Photography 101 (Adults) – $60

Do you have a DSLR camera, but find yourself stuck on automatic? Are you snapping photos that always seem a little too bright, or a little too blurry? Discover the simple steps to using manual mode and begin to perfectly capture the momentous and mundane moments of your life in this three-hour photography boot camp led by JA social media coordinator and photographer, Rachel Lies! Attendees will learn to take control of their images using manual mode through direct instruction and a series of photography exercises. Come ready to learn and practice, and leave ready to take to gorgeous photos to share, print, and cherish! *Bring your own DSLR camera.

July 23 – 9:00 a.m.–12:00 p.m.
Mother & Daughter – Flower Arranging (7th-12th) – $85

Moms, bring your daughters for a fun morning of floral design! Mallory Henry, owner of Lavis Fleur, will walk you through making beautiful floral arrangements, and you will go home with flowers that are as priceless as the memories you made together. The cost of the camp includes all material needed.

July 23 – 9:00–10:30 a.m.
Sew Fun Studios: "Sew a Friend" – Plush & Stuffed Camp (2nd and up) – $225

Join Sew Fun Studios at Jackson Academy for our all new "Sew A Friend" – Plush & Stuffed edition! We love our plushy, stuffed friends! Come create stuffed animals and plush "decor". Students will learn how to use sewing patterns, sewing machine usage and more! Campers will create all new plush projects reflecting their creative sense of style while learning sewing skills and principles of design. Class tuition includes all fabric, notions and use of a sewing machine. All ability levels welcome. Limited number of campers. Campers need to bring a "peanut free" snack and drink each day.

July 26-29 – 1:00–4:00 p.m.
FAQs
Are the camps for completed or rising grades?


All summer camps are for RISING grades.
How long is online registration active?


Online registration will close at NOON the Thursday before the camp starts on Monday. After online registration closes for a camp, walk-ups will be accepted if the camp is not full.
Will my child receive a summer camp T-shirt?


YES! This year we will have a single Summer Camp T-shirt for all camps. Shirts are only guaranteed if your child is registered two weeks prior to the camp. Your child will receive one shirt in total no matter how many camps they attend. Make sure they wear them to all of their camps!
How do I know what to send with my child for their camp?


You will receive an email from the camp instructor the weekend before camp starts on Monday. They will give you all of the details you need for the upcoming week.
How does Lunch Club work, and does my child have to be a JA student to participate?


Lunch Club is open for any camper who does not attend JA's Summer Care program, but is attending both a morning and afternoon camp. Your child does NOT have to be a JA student to attend Lunch Club. Lunch Club students may arrive at 8:00 and check in at the Preschool awning off of Sheffield Drive. They will be walked to their morning camp when it is time, and will then come back to the Preschool for lunch. After lunch, they will be walked to their afternoon camp location. All Lunch Club campers are to be picked up at the conclusion of their afternoon camp in the parking lot by the Performing Arts Center (entrance off of Ridgewood Road).

When you check out on the website you will need to add the Lunch Club option for your child for each week where your child is attending camp all day at JA. Also, the Lunch Club fee is per child so if you have multiple children participating in Lunch Club make sure to sign up and pay for each child.
Where do I drop my child off and pick up my child for their camp?


All camp drop offs will be outside the Performing Arts Center (PAC) unless your child is in JA Summer Care or is signed up for Lunch Club (see above for information on Lunch Club). You will check in with your instructor there, and they will get your child to the camp location. Pick up will be in the same location. Lunch Club campers will be dropped off in the morning at the Preschool awning off of Sheffield Drive and picked up outside the PAC. Basketball, Volleyball and Cheer/Accent camps will be dropped off at the Upper School gym. Baseball, Tennis, and Softball camps will be dropped off at Raider Park (about ½ mile down Sheffield Drive on the left).
What is the early bird discount?


Register by May 1 and receive a 5% discount when you check out. Simply use the code Early Bird when you check out, and your cart will reflect the discount.
What days do the camps take place?


Most camps are Monday-Thursday; however, there are a few exceptions. Please review the dates of your camps prior to checking out. We have added several Friday only pop-up camps this year. Also, basketball has a 2-day shooting camp at the start of the summer! Rising 5th & 6th graders have two options for a full week and all-day outdoors camp and rising kindergarteners have two options for a full week academic readiness camp!
Is there walk-up registration?


Yes…while you can walk up and register, you are not guaranteed a T-shirt or a spot if you don't register in advance. Many of our camps fill up quickly so register early if you can!
What is the camp cancellation and refund policy?


Once registered there is no refund if your child cannot attend the camp. If for some reason the camp has to be canceled, you will be notified by email and receive a full refund. In case of weather for outdoor camps, the camp will be moved inside and not rescheduled.
Who can I contact if I have questions?