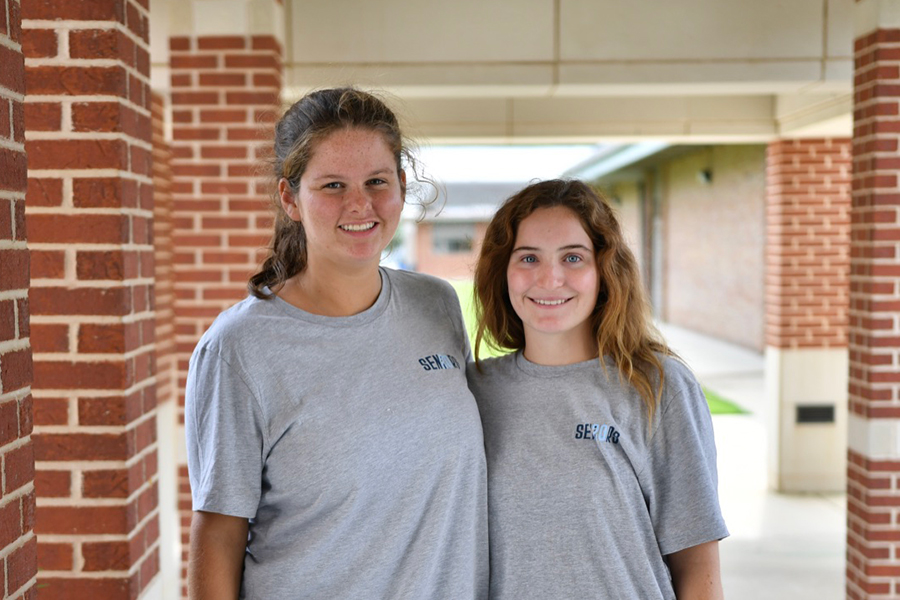 Elizabeth "Lizzy" Childress and Virginia Parry were selected to attend the eleventh annual Apex Leadership Summit at the University of Mississippi this summer. Rising seniors from across the state gathered in Oxford for the program, which focuses on developing leadership, teaching team building, and challenging attendees to ponder issues related to ethical and social responsibility. At the summit, students participated in lecture sessions and group activities, which included taking a personality test, building a resume, completing a scavenger hunt around campus, and taking on the Rebel Challenge Ropes Course.
Describing how her group navigated team building exercises, Lizzy said, "In a room full of leaders, everyone initially felt the need to take charge. We all took a step back to assess the situation and worked together to complete our task. During that time, the team built trusting relationships which helped us to complete our activity!" The students also learned skills and built relationships that will help them apply to and select a college. "I learned how to build a proper resume and made connections with the Ole Miss admissions staff," Virginia said.
For both girls, a highlight of the event was building relationships with other attendees. "I really enjoyed meeting new people and making friends, as well as all of the activities, such as the ropes course and the scavenger hunt around campus," said Virginia. As Lizzy and Virginia turn their attention to senior year, they will carry the lessons they learned this summer into the way they lead in the classroom, on campus, and beyond.