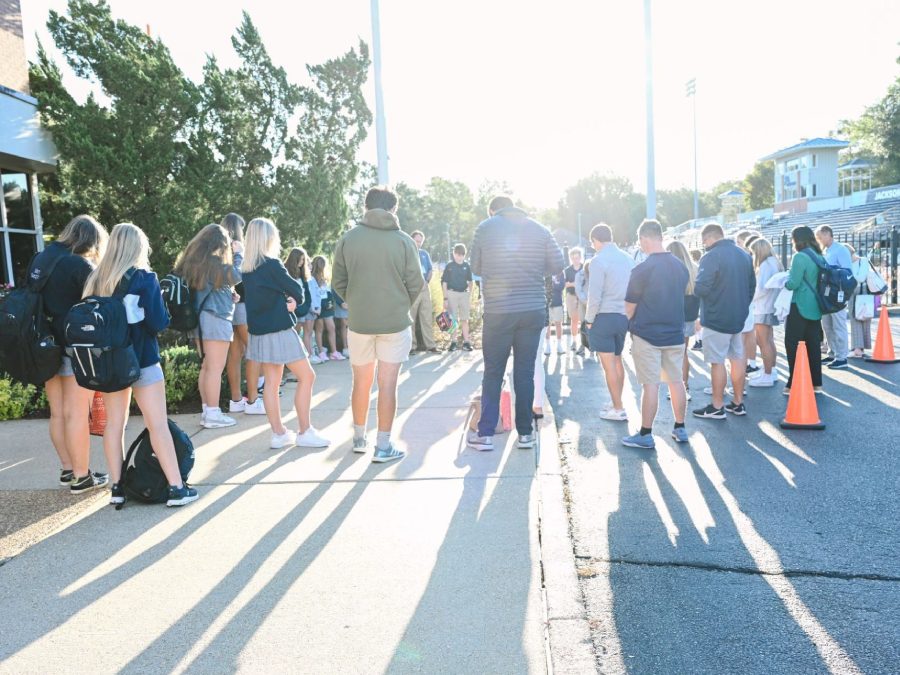 In honor of National Day of Student Prayer, Raiders gathered at a flagpole on campus to start their morning with prayer. Students, faculty, and staff gathered to pray over JA, the community, this school year, and more.
See You at the Pole is a global movement of prayer that is student-initiated, student-organized, and student-led. It's an annual occurrence where students pray together on the fourth Wednesday in September, a tradition that a youth group started in Burleson, Texas, in 1990.
Head of Student Life Jimmy Messer, coaches, faculty, and staff participated in See You at the Pole with students. They guided a group prayer after students shared prayer requests among each other. Within its nurturing and spiritual community, JA inspires students to lead a life of purpose and significance. This is just one of many ways JA does that. The Christian values JA was based on have not faded. We are so thankful for a community that can unite in prayer.