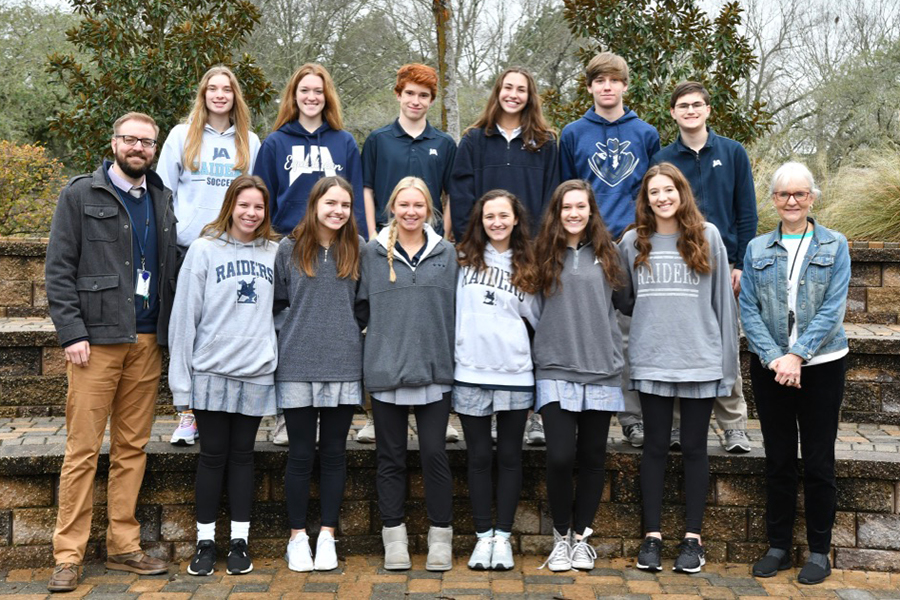 Congratulations to the 18 Upper School students recognized in the 2020 Scholastic Art Competition! The annual statewide competition is held each spring to encourage excellence and innovation in the visual arts. JA students submitted pieces ranging from classic portraiture to oil paintings and 3D creations. Their work will be displayed on the main screen in the Learning Commons and can be viewed online here:
Click to view the winning art pieces created by our students on the Jackson Academy Upper School Art Facebook page.
Gold key and silver key pieces will be on display at the Mississippi Museum of Art starting February 8 in an exhibit that is open to the public. Pieces awarded Gold key pieces will continue to a national competition in New York.
All winning students will be recognized at a reception and awards ceremony at the art museum in March.
Gold Key winners:
Anna Katherine Ray
Annalee LeDuff
Silver Key winners:
Avery Brooks
Annalee LeDuff
Marie Lewis
Grace Owens
Cole Powers
Natalie Thompson
Honorable Mention winners:
Kelsey Burke
Katie Carter
Ava Couey
Terran Demeritte
Andrew Holmes
Annalee LeDuff
Rob Mahaffey
Grace Owens
Anna Lauren Parker
Nora Pickering
(3 pieces)
Anna Katherine Ray
(2 pieces)
Anne Barret Roberson
(2 pieces)
Natalie Turner
(2 pieces)