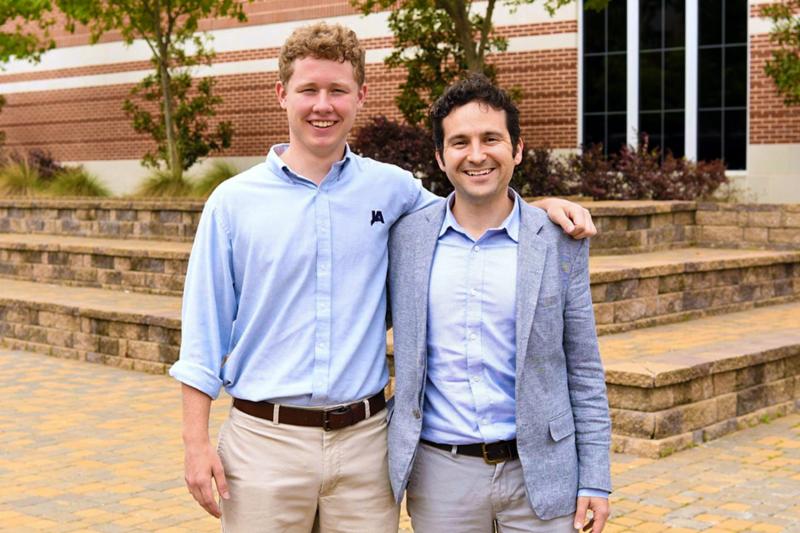 Congratulations to Dolph Maxwell, who has been named Jackson Academy's STAR Student for the 2017-2018 school year by the Mississippi Economic Council M.B. Swayze Foundation, sponsor of the Student Teacher Achievement Recognition (STAR) program. This prestigious award is granted on the basis of academic excellence demonstrated through ACT scores and scholastic averages.
Established by the Mississippi Economic Council in 1965, the purpose of the STAR program is to recognize outstanding students and teachers in Mississippi. Each STAR student selects a STAR Teacher. Dolph designated English teacher Schuyler Dickson as STAR teacher in recognition of Dickson's significant contribution to Dolph's scholastic achievements.
Dolph will be honored during the annual Education Celebration on April 12, 2018, at the Jackson Convention Complex in downtown Jackson. Mississippi's ALL-STAR Scholar for 2017-2018 will be named at the celebration, winning the $24,000 Cook Foundation Scholarship.