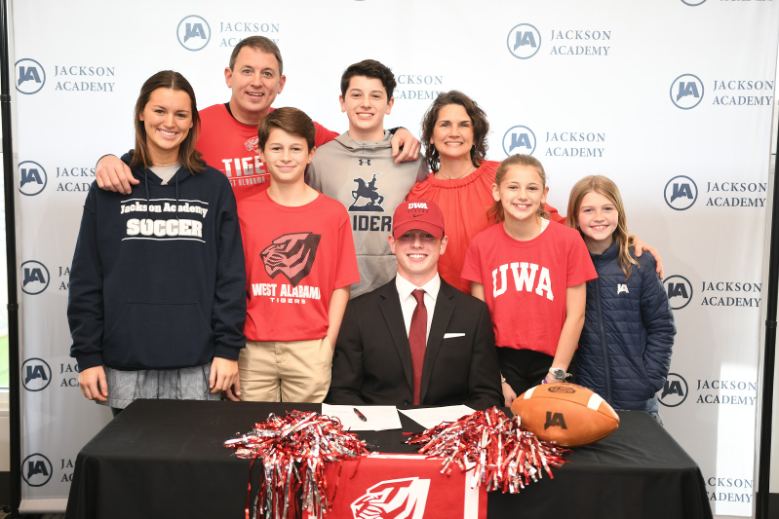 On Friday, senior Max Harmon signed to play football at the University of West Alabama, a member of the Gulf South Conference in NCAA Division II, located in Livingston, Alabama. In 11 games with JA, Harmon had 31 receptions, 503 receiving yards, and five receiving touchdowns. He was selected for the MAIS All-Star Game, MAIS AAAA Division 1 First Team, MAIS AAAA Division 1 All-Conference First Team and was the No. 1 receiver on Jackson Academy's football team.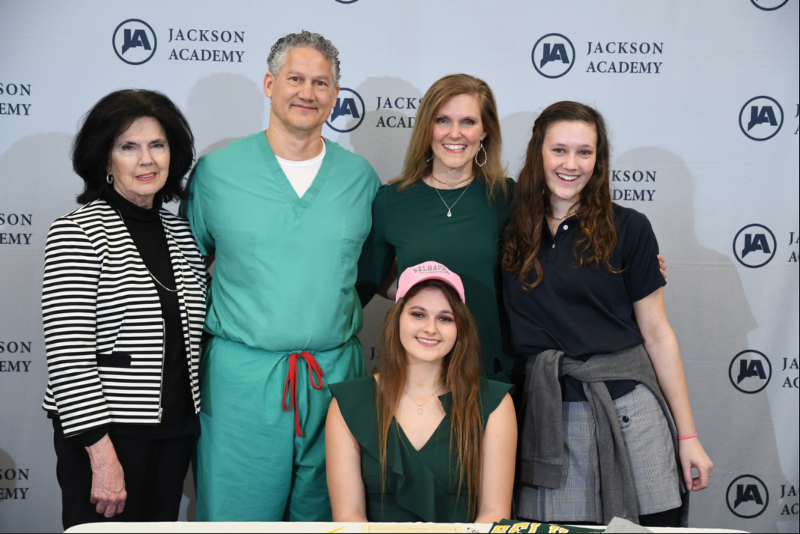 Francie LeDuff indicated her intent to play college sports today in the Learning Commons where she signed with Belhaven University in Jackson, Mississippi, for cross country and track. Belhaven is a member of the American Southwest Conference in NCAA Division III.
Francie qualified for the USATF Hershey National Junior Olympic Track & Field Championships in 2017 and competed in Lawrence, Kansas. She participated in the 2018 USATF Southern Association Junior Olympic Cross Country Championships, qualifying for the national meet. She was the first female finisher in Mississippi Blues 5k in 2018 and 2019.
She was a top 20 finisher in MAIS Cross Country Overall AAAA meets during her sophomore, junior, and senior seasons.