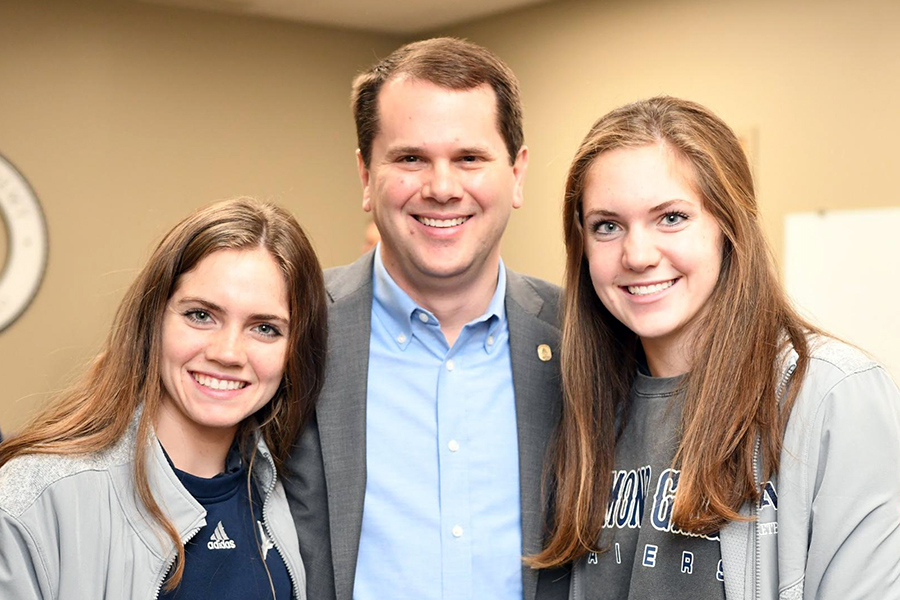 Mississippi College has selected Avery and Erin Hederman as members of the college's first Honors College class beginning this fall. They will be among 14 students who will work with MC President Dr. Blake Thompson to build the program at MC. The inaugural Honors College members will weigh in on curriculum, student selection process, and honors housing, for example, and will help decide what is best for the MC program. The students will travel to visit other honors colleges as they work to develop the program.
It was through the college's scholarship process that the girls were tapped as potential members of the budding Honors College concept. Students who score 29 and above on the ACT are invited by MC to participate in Presidential Scholarship interviews. The Presidential Scholarship process requires an essay, introduction video submission, resume, transcript, and interview weekend, explained Avery.
"About a month or so after the interview process, Director of Freshman Recruitment Michael Wright, Director of Admissions Kyle Brantley, and President Dr. Blake Thompson came to visit us.  They wanted to share some news in person and invited our parents and grandparents to be there, as well," Erin said. "Since Dr. Thompson's arrival at MC, he has had a vision for the school to establish its first Honors College."
The college leaders invited Avery and Erin to be a part of the inaugural class of Honor Students. "We will be able to travel abroad as an Honors College cohort and have expansive experiential learning opportunities within our field of study. We will have many missions opportunities as well. The Honors College will provide a way for us to represent the university in recruitment and donor functions, and we will help grow this program through these," said Erin.
Avery and Erin were invited to Dr. Thompson's inauguration March 29. The MC Honors College was announced, and the Honors College members were introduced during the ceremony.
The opportunities at Mississippi College offer the two JA students ways to build upon their academic and extracurricular accomplishments at JA, including playing soccer for the Choctaws. "Being involved in the Honors College at MC will allow us to form relationships with people who we may not have met otherwise. We will have the opportunity to serve Mississippi College and leave our own mark," said Avery. "Through the Honors College, we will be pushed and surrounded by people who want us to succeed and to be our best selves."