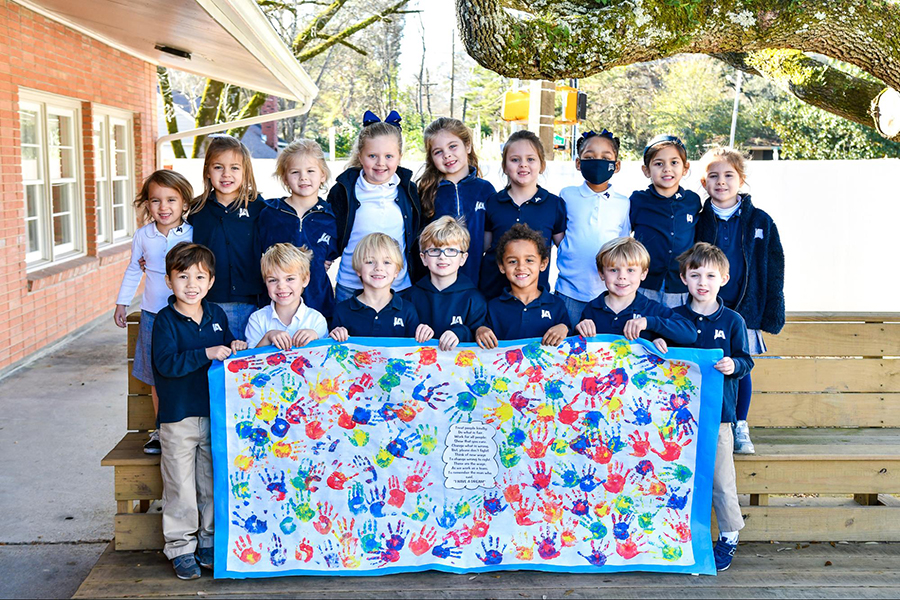 In preparation for Martin Luther King Jr. Day, students in each of Jackson Academy's divisions learned from the remarkable Civil Rights leader's life last Friday, which fell on King's actual birth date. King's passion to achieve equality through nonviolent protest significantly furthered the cause of justice for minorities, spearheading much of the work to desegregate American life and culture in the 50s and 60s. Through age-appropriate activities, JA teachers encouraged their students to use the long weekend to contemplate the foundation that King laid and how they will contribute to a world of justice and equality for everyone. In this article, we feature a single project from each academic division.
Kindergarten Project
In kindergarten, students collaborated to create a colorful piece of art. Each student selected a color to paint their hand before placing it on the post to surround a poem that reads: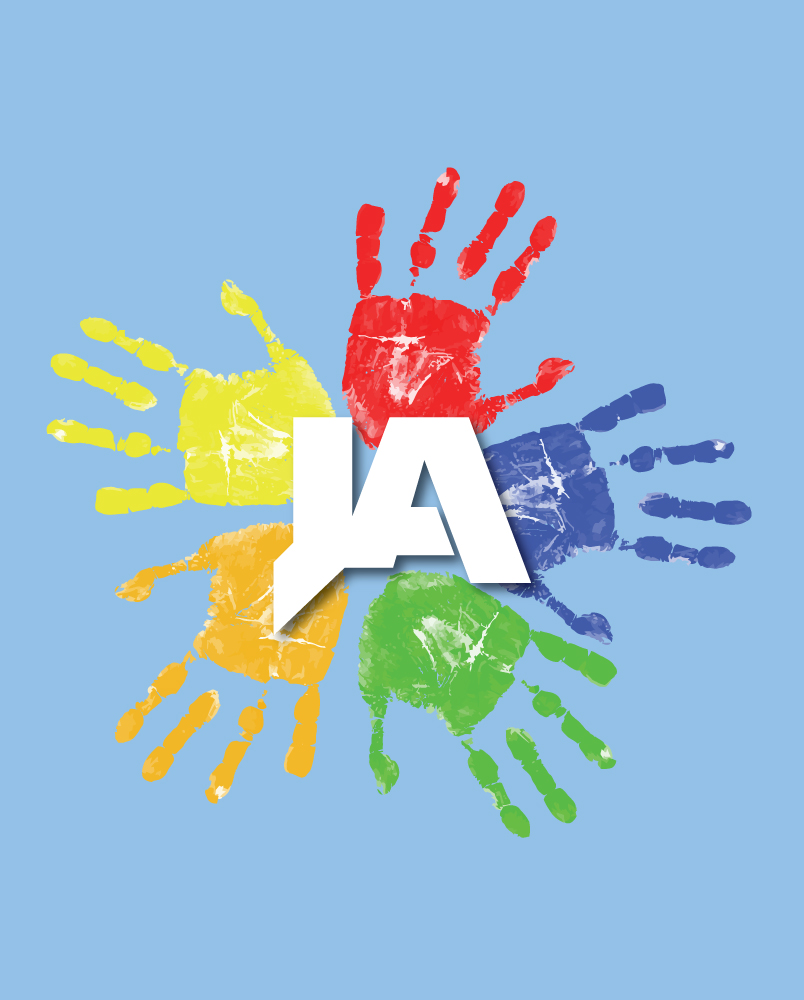 "Treat people kindly:
Do what is fair.
Work for all people:
Show that you care.
Change what is wrong,
But please don't fight!
Think of new ways
To change wrong to right.
These are the ways,
as we work as a team,
to remember the man who said,
  'I have a dream.'"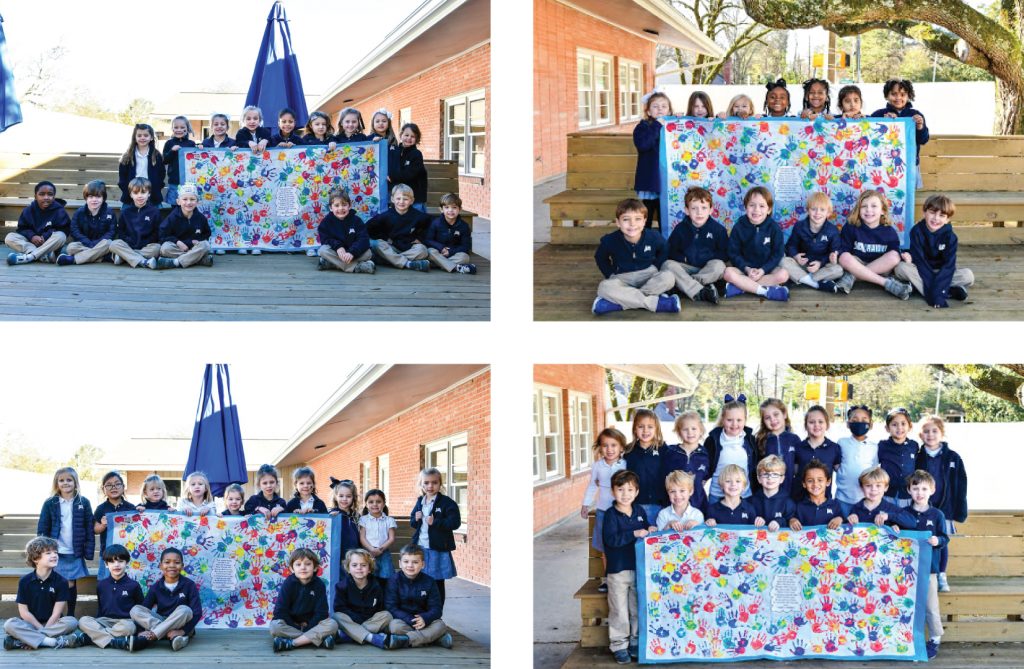 Second Grade Project
In the second grade, teachers guided students through a lesson on Martin Luther King Jr.'s life. The students then created and filled booklets with responses to what they learned and reflection questions, like, "What is your contribution to the world?". One student answered that their contribution was their singing; another talked about how they choose to be friends with others regardless of their differences; another described how they would care for the earth and everyone on it by cleaning up trash. 

Fifth Grade Project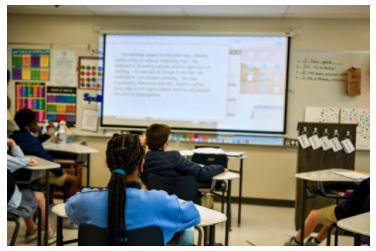 Fifth graders in Grace Simmons' writing class worked together throughout the day to use adjectives to author a description of Martin Luther King Jr. and his contributions to the world. During the first period of the day, students started from scratch and wrote a paragraph about King. All of the following classes edited that work and strived to add more adjectives. By the end of the school day, their paragraph read:  
Sometimes peace is the best option. Martin Luther King Jr. was an inspiring man who believed in showing people how to fight with words instead of fists. He wished for all things to be fair and equal. King believed in non-violent, peaceful protests. He was inspired by the respected Mahatma Gandhi. Martin Luther King Jr. was a dedicated civil rights leader who gave powerful speeches and helped stop segregation.
French Class Project
Students in Catherine Arnold's French classes looked at King's life from a different perspective, written all in French. The students were presented with a graphic-novel style summary of King's life and asked to translate a portion of the work. The work was created for a French audience and included information about the history and current status of civil rights in France. They then presented their portion of the summary, in chronological order, to their classmates.