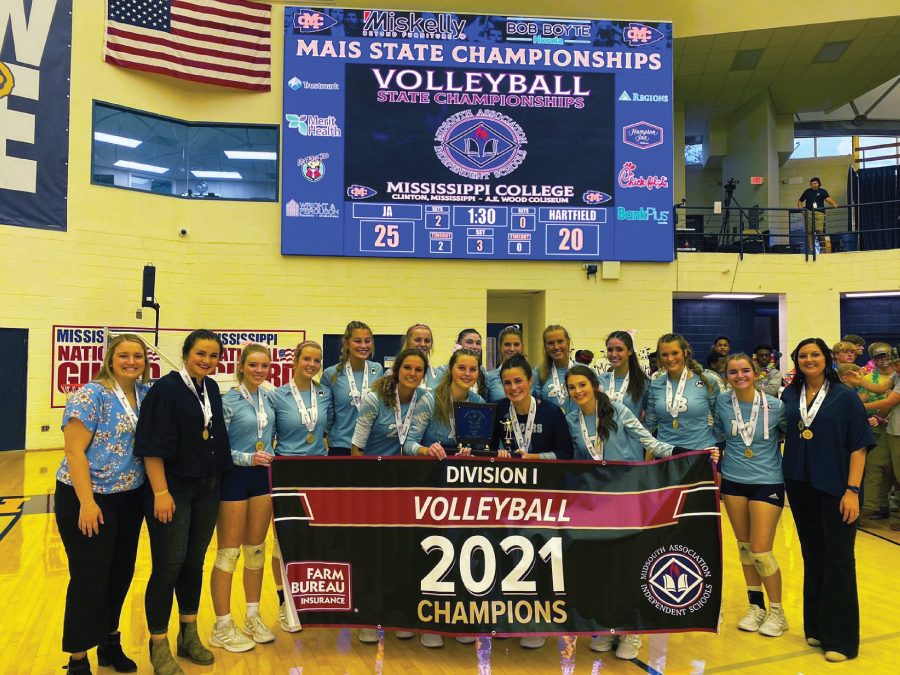 Congratulations to the Jackson Academy Lady Raiders volleyball team for winning the MAIS Division 1 Volleyball Championship. It is the team's seventh state title since the program began at JA in the 2011-12 school year. The Lady Raiders have played in the title game for nine consecutive years. This is the fourth straight season that the Hartfield Academy Lady Hawks and the Lady Raiders have met in the championship game, with JA winning the state title in all but one.
Coach Melissa Denson won her 147th game at the helm of the Lady Raiders and their third straight state title. JA finished with the second most wins in school history and a 38-8 record, while never dropping a set against MAIS competition. Congratulations, Lady Raiders!
To read more, visit goraiders.org.