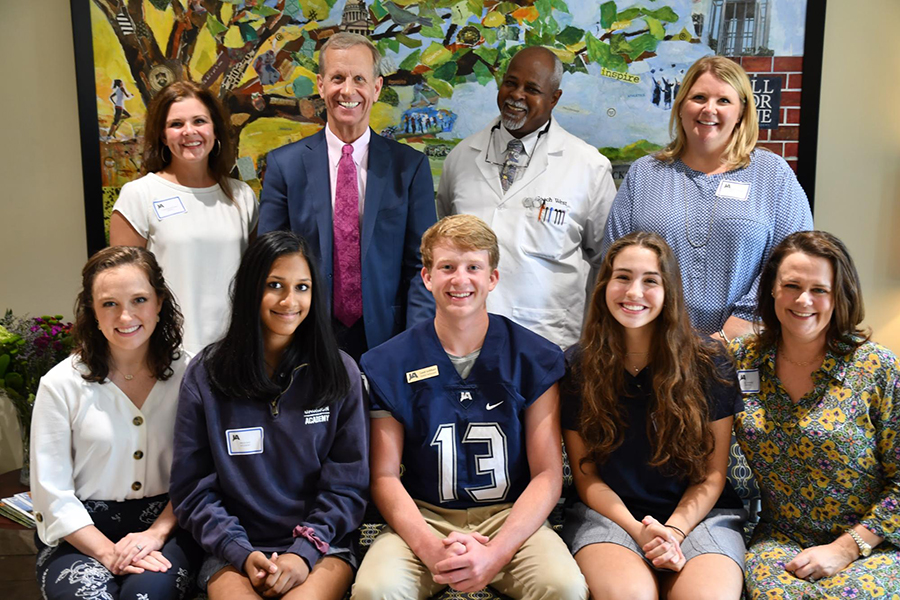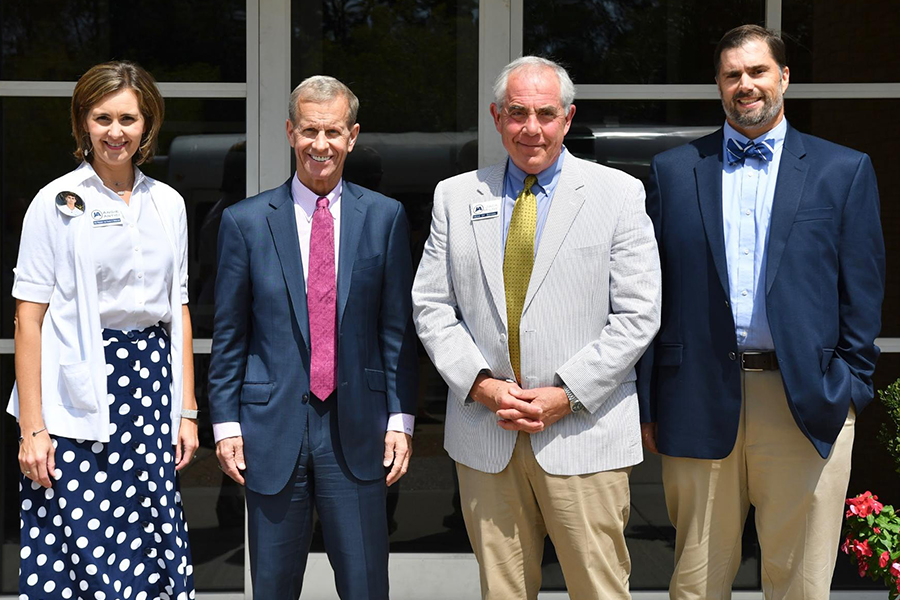 Jackson Academy welcomed the U.S. Department of Education's Assistant Secretary for Elementary and Secondary Education Frank Brogan and two staff members to campus Friday. After meeting with Head of School Jack Milne and Associate Heads Matt Morgan and Angie Antici, they toured campus with stops at the Learning Commons, the Performing Arts Center, the Tech Center, Lower School classrooms and STEM, and the Raider Network trailer. "You guys need to know your reputation precedes you," said Assistant Secretary Brogan when he told how the U.S. Department of Education chose three Mississippi schools to visit.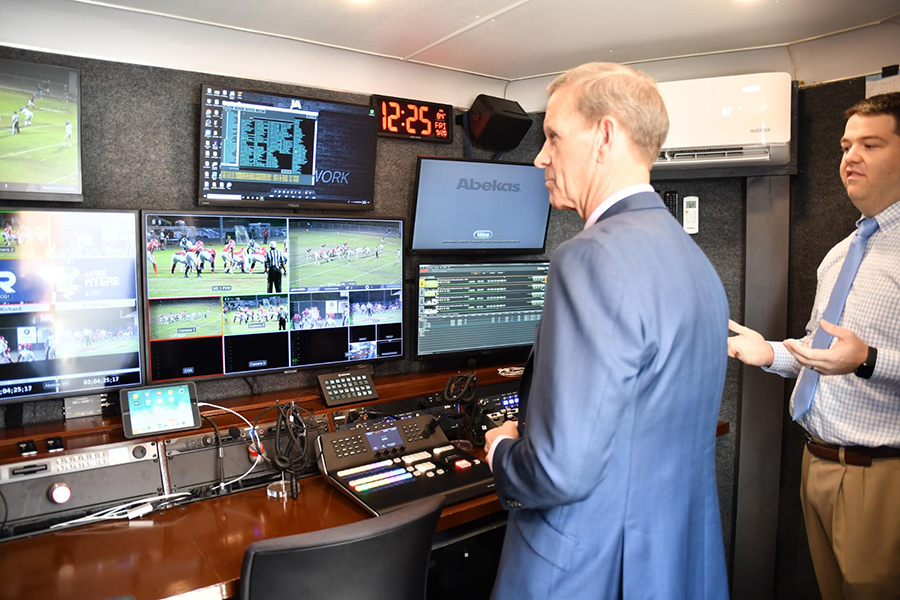 In what Brogan described as a "fact-finding tour" that is part of U.S. Secretary of Education Betsy DeVos' 2019 Back-to-School Tour, the team visited selected schools across the country that exemplify innovation and creativity. He said the Department of Education wanted to see what made the schools so successful and share those ideas to improve education overall. "We want to fill other people's minds with what they can do," he said.
While Brogan visited with Lower School students, he shared that he started out as a fifth-grade teacher and later became a university president, Lt. Governor of Florida, and Chancellor of the State University System of Florida. The third graders were eager to keep the conversation going.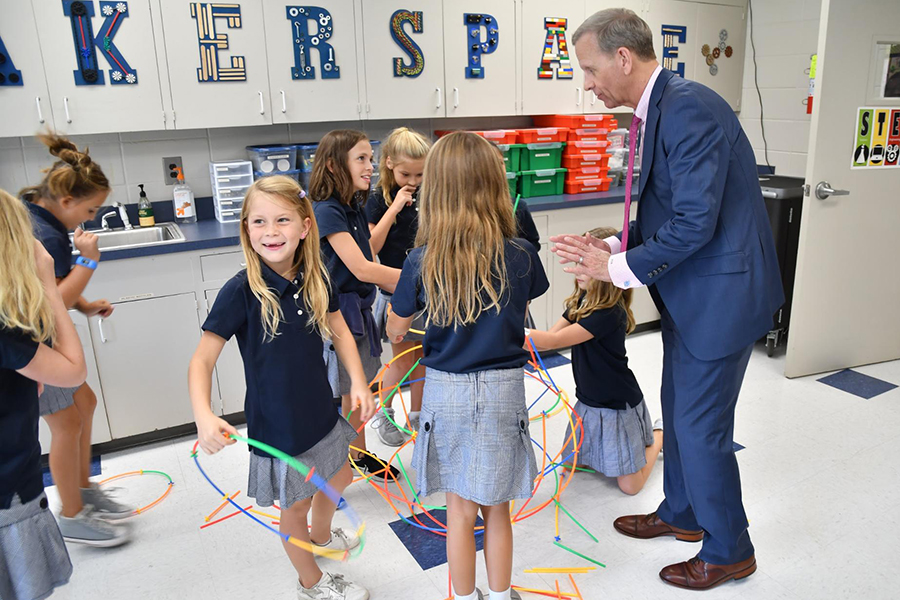 Brogan met JA senior and National Merit Semifinalist Miles Johnson who talked about his future plans as well as broadcasting skills development opportunities for students at JA. Brogan spoke with Director of Theatre Kerri Sanders about performing arts opportunities as he watched theatre students construct sets for Newsies in the PAC.
During his visit, he commented on an important characteristic that wasn't on his tour agenda. "All your students look happy," he told a group of students, faculty, parents, and alumni at the end of his tour, "and we know happy students learn more."
See more photos of the Department of Education's visit to Jackson Academy on the JA Facebook page.