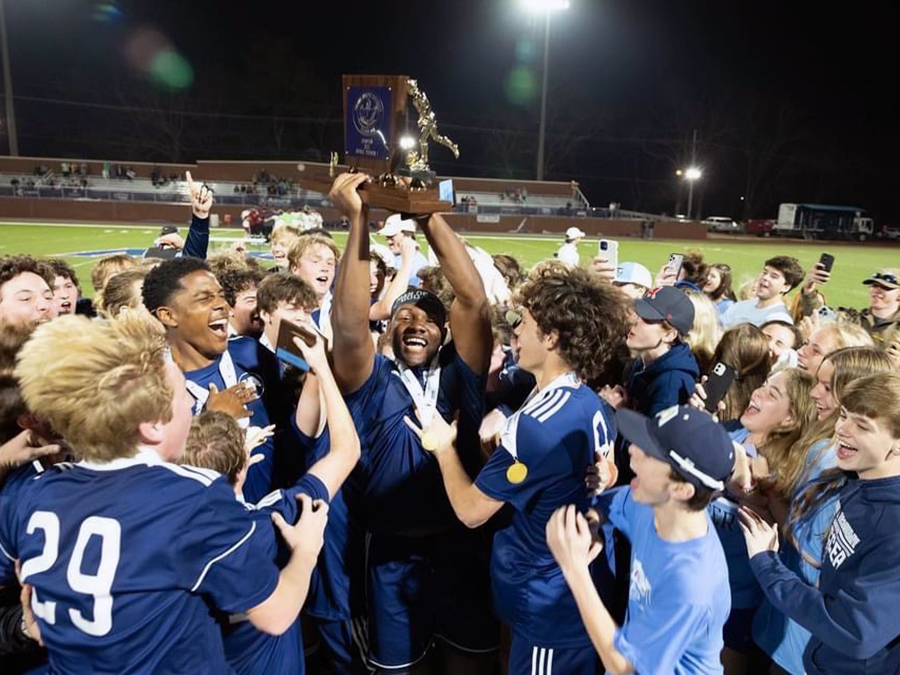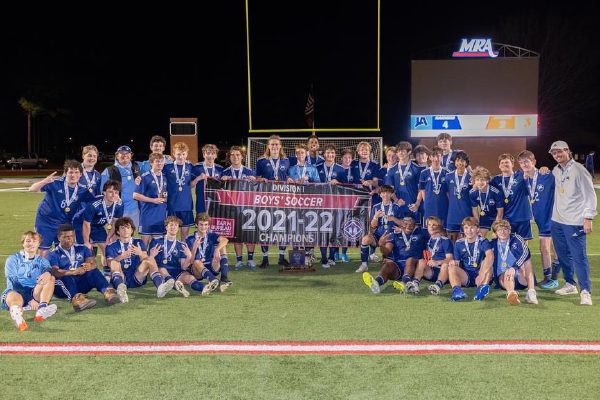 The Raiders entered the postseason as the No. 2 seed in the Division 1 Soccer Semifinals, advancing to the State Championship Game yesterday. The Raiders won their second straight State Championship beating Hartfield Academy 4-2 for JA's 10th state soccer title.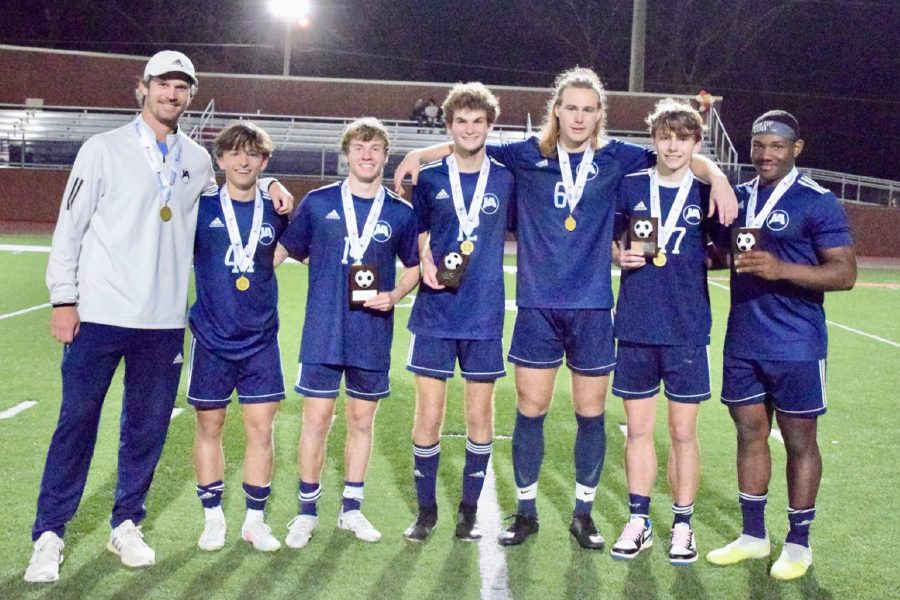 Named to the varsity boys soccer division 1 All-Tournament Team were Ben Jones, Samuel Hadley, Banks McNair, Tate Collins, Andrew Harrison, and Marcus Harris.
Earlier this month, the team celebrated senior night. The team had 16 seniors this year with many of the seniors having played for Coach Phillip Buffington since they first started out in soccer. Congratulations, Raiders!
Seniors
Andrew Burks
Tate Collins
George Giddens
Hudson Hadley
Samuel Hadley
Marcus Harris
Michael Hederman
Brooks Magee
Banks McNair
JQ Morgan
Noah Ramey
Will Rhodes
John Moak Scarbrough
Scott Swalley
Reed Travelstead
Devlyn Williams