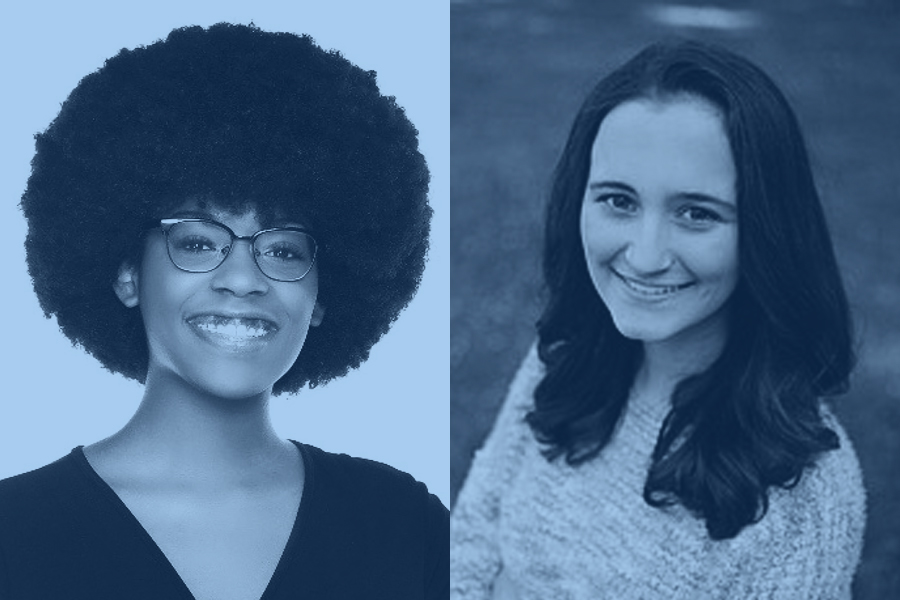 Two Jackson Academy students gained recognition for their writing last week. Senior Wisdom Ware wrote a piece published in the Northside Sun titled "Jackson Academy Senior Shares Thoughts, Emotions on Loss of Final Activities." Sophomore Natalie Turner's talent and passion for creative writing earned her a place in the Jackson Free Press' annual Amazing Teens issue. Both students previously received Scholastic Art and Writing Awards for creative writing and have served as editor of JA's creative writing magazine, Images.
"We didn't anticipate our senior year being cut short," Wisdom wrote in her April 16 article. "However, I believe staying positive and developing a healthy routine is crucial." In her Northside Sun article, Wisdom expressed the disappointments, uncertainties, and hopes that seniors and their parents are grappling with during the COVID-19 pandemic. She ends her article with a reminder that "… this 'new life' isn't forever, and until this is over, we must stick together."
Click to Read Wisdom's Full Article
"Like most writers, I started as an avid reader, and I discovered that there was much more to reading and storytelling," Natalie told the Jackson Free Press. "A lot of times I would finish a book, and I would realize that I've learned something," she said. Natalie enjoys writing science-fiction and fantasy short stories. She finds that those genres allow her to challenge readers' presuppositions and invite them to explore new ideas.
Click to Read Natalie's Full Interview
The art of writing plays a significant part in the JA story and is intertwined with the school's founding emphasis on reading. Students who read a variety of genres learn cultural references and proper textual framework, which enrich their writing. Congratulations to Wisdom Ware and Natalie Turner for the excellence and creativity that they both exhibit in their written work, and as students at Jackson Academy!