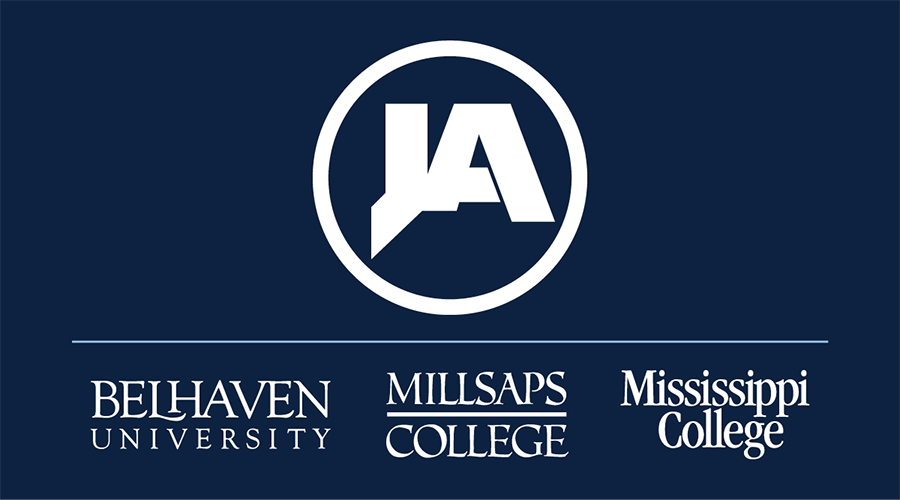 Agreements to Benefit Graduates, Faculty/Staff Dependents
New tuition exchange and scholarship agreements between Jackson Academy and three area colleges and universities will provide Jackson Academy students and full-time faculty and staff dependents more affordable access to independent higher education.
Officials at Belhaven University, Millsaps College, and Mississippi College have each signed agreements offering tuition remission discounts for undergraduate degrees to JA students who meet admission requirements. Millsaps College has also offered a discount for its graduate business degrees, including the Master of Business Administration, the Master of Accountancy, and the Executive MBA. Full time JA employees, parents of current JA students, and JA alumni can receive graduate programs discounts.
In exchange, Jackson Academy will offer a discount to the dependents of all full time faculty and staff of these three educational institutions when those dependents meet JA's normal admissions requirements.
"We are delighted to have entered into these reciprocal agreements with Millsaps College, Mississippi College, and Belhaven University that make obtaining an education at these fine institutions more accessible for our graduates and children of faculty and staff, and which will in turn encourage faculty and staff at those institutions to strongly consider sending their children to Jackson Academy," said JA Head of School Jack Milne.
General points about the programs:
The Tuition Exchange Program is open to all JA students who qualify for admission at the institution of higher education.
The Tuition Exchange Program is open to dependents (as determined by the IRS) of full time faculty and staff of the participating institutions who qualify for admission.
There is no waiting period to participate.
The Tuition Exchange Program applies to undergraduate students for the participating independent colleges, with the exception of the Millsaps graduate programs. The agreement is for Belhaven's traditional program only.
Other details specific to the institutions may apply.
For more information, contact:
JA graduating seniors: Contact Amy Bush at abush@jacksonacademy.org
Prospective JA students: Contact JA Admissions at admissions@jacksonacademy.org
Full-time JA Faculty and staff and dependents: Contact the admission office of the college