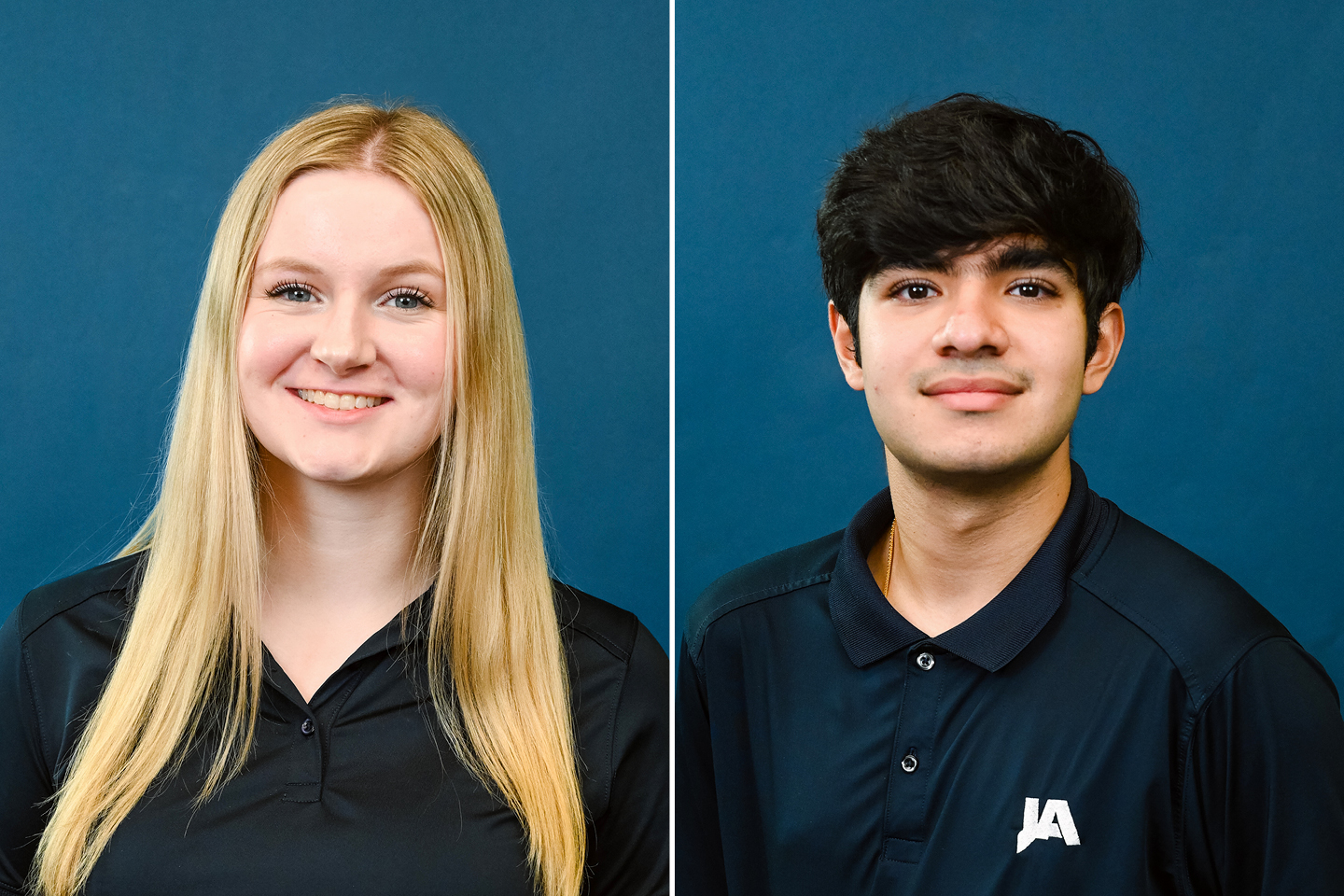 Officials of the National Merit Scholarship Corporation announced Wednesday that Jackson Academy seniors Bailey Berry and Dev Sharma are semifinalists in the 68th annual National Merit Scholarship Program. 
"The entire faculty and staff at Jackson Academy are thrilled to celebrate with Bailey and Dev! Students who achieve recognition in the National Merit program demonstrate both a natural gift and talent for learning and a commitment to academic excellence," said Head of Upper School Brandi Richardson.
Bailey Berry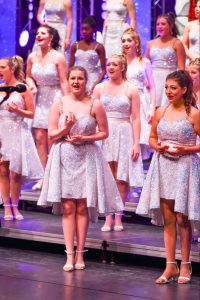 Bailey Berry has aspirations to be a biomedical engineer, using her skills to help skincare companies make products for people who suffer from acne and other skin problems. She plans to attend the University of Alabama next year and major in materials engineering and minor in biology. Bailey remembers AP Chemistry as a class that impacted her, primarily because of the unique environment Coach Richard West created.
"I was able to be challenged by the content, but also ask why and be met with the answer because Coach West is so knowledgeable," Bailey explained. She said that the classroom environment made her feel as if the class was personalized to her interests because of Coach West's receptiveness to her questions.
This month, Bailey joined other seniors during the Alpha and Omega Reveal on campus, where seniors met their kindergarten buddy for the year. Bailey remembers looking up to her Alpha & Omega buddy when she was a JA kindergartener. Now she is a mentor of a five year old.
"I think that one of the beautiful things about JA is that everyone is on one campus," she said. "It's really cool to be able to create a mentor relationship with these kids and to give them something to look forward to as they keep going through school."
Dev Sharma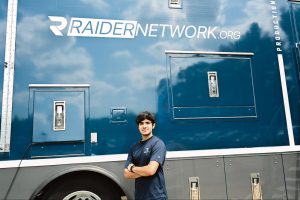 Dev Sharma appreciates the nurturing, yet challenging environment offered at JA, where teachers encourage students to be the best they can be and where students have high expectations of one another.
"We have a nurturing community of students, that not only are they friendly, but they help you push yourself to even further heights," he said. "It helps me to become a better person because now I am motivated to do better. I feel like, because of that, the community is great, and that is what makes JA an amazing place to be."
Dev realized during his junior year, when he took a full load of challenging courses, that putting in extra effort could yield positive results. He plans to enter college next year as a pre-med student. In addition to his studies, Dev keeps busy with Raider Network activities, where he supports the sports broadcasts of athletic contests. This semester, you can find Dev at The Brickyard on Friday nights helping bring football games to a wide JA audience.
"Raider Network lets me get involved on campus in ways I would not be able to at other schools that don't have such a high degree of broadcasting," said Dev. "With Raider Network, I have found a niche for myself to connect to my school."
"Students are selected to the National Merit program for their outstanding performance in reading, writing and language, and mathematics on the PSAT/NMSQT taken during their junior year," said Richardson. "Bailey and Dev are tremendous students who contribute greatly to our classroom environment, and we are proud of their academic accomplishments."
Semifinalists have an opportunity to continue in the competition for some 7,250 National Merit Scholarships worth nearly $28 million awarded next spring. To be considered for a Merit Scholarship award, semifinalists must fulfill several requirements to advance to the finalist level of the competition.
National Merit Commended
The National Merit Scholarship Corporation also recognizes students who receive commendation for their work. JA seniors Elizabeth Copeland and Josh Watson learned over the weekend that they have been commended by the National Merit Foundation. Look for more information about these outstanding students coming soon!