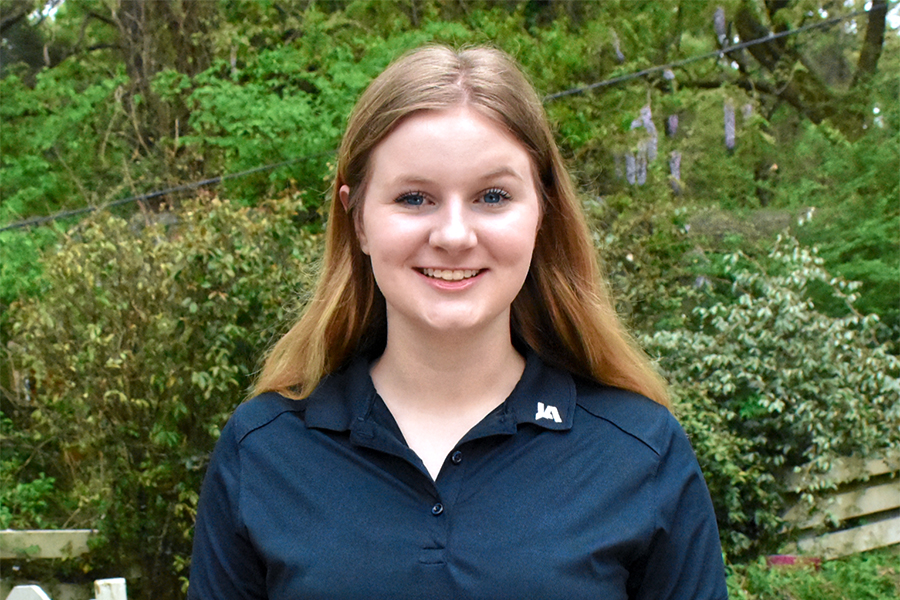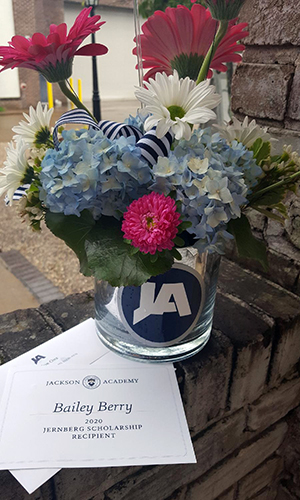 Jackson Academy announced today that JA freshman Bailey Berry has been named a Jernberg Scholar. The scholarship celebrates JA President Emeritus Peter Jernberg's significant influence on independent education with the hope that each recipient will, in turn, become an individual who makes an impact on his or her school and community through academics and character.
"Having been at JA since K4, hearing Mr. Jernberg announcing the home football games for the longest time, seeing him interact with students, faculty and parents, and knowing the contributions that Mr. and Mrs. Jernberg have provided JA over the decades, it makes me extremely proud to receive a scholarship in the Jernberg name," Bailey said.
As one of a number of highly qualified applicants, Bailey completed testing, essays, recommendations, and school and financial applications to be considered for the scholarship. Finalists completed an interview with the scholarship committee. The scholarship carries a financial award through graduation as long as scholarship criteria are maintained.
Bailey's well-rounded, active schedule includes attention to academic pursuits and extracurricular activities. Her favorite classes are geometry with Wanda Pearcy, biology with Sarah Shaw, and history with Dr. Dennis Conklin. With her coursework, she balances softball, basketball, archery, math competition, and JA Ambassadors.
After graduation, Bailey hopes to study architectural engineering and has an interest in attending culinary school one day. Bailey is the daughter of Heidi and John Berry of Jackson.