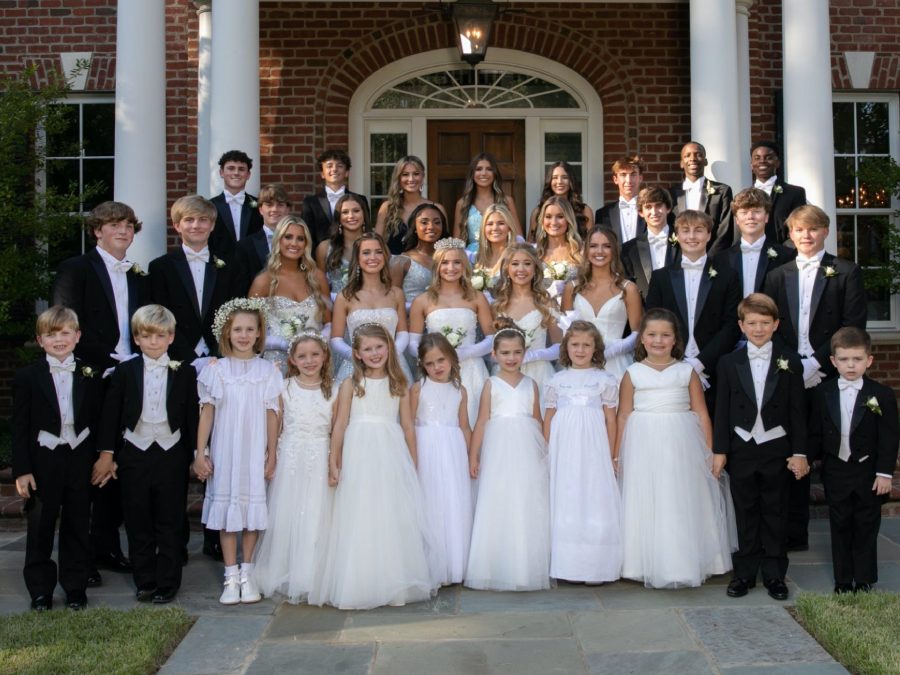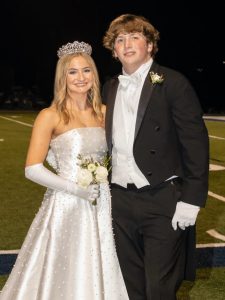 Jackson Academy celebrated homecoming Friday with a day-long series of events culminating in a victory in The Brickyard, bringing the Raiders to a 5-1 record. Before the game, the homecoming court and first-grade attendants paraded down Sheffield Drive on golf carts driven by fathers for a grand entrance into the stadium. The court was presented at halftime. Lilly Gebhart was crowned homecoming queen. Drake Lester escorted her.
Senior class maids were Molly Baldwin, Amelia Dare Bowman, Stella Allen, Avery Brooks, and Lilly Gebhart; escorts were Drake Lester, Cade Breland, Mason Shoemaker, Owen Carter, and Louis Summerford. Representing the junior class as maids were Morgan Turner, Liles Williams, Kate Frost, and Vivian Baker, and escorts were Zyon McDowell, Owen Bates, Charles Baker, and Harper Mars.
Sophomore class maids were Ellen Morgan, Sophie Sosa, and Sailor Hart Simpson, escorted by John Travelstead, Kendell Davis, and Ben Jones.
Court attendants are first-grade students whose parents are faculty or staff members. Serving as court attendants were the following:
Quinn Wettach, son of Brittany and Eddie Wettach
Jackson Campbell, son of Helen Ann and Bill Campbell
Margaret Morgan, daughter of Mary Clay and Matt Morgan
Emma Chatham, daughter of Anna and Shawn Chatham
Elizabeth Neely, daughter of Erin and Max Neely
Harper Hood, daughter of Roxie and David Hood
Julia Miller, daughter of Austin and Martin Miller
Annabel Pinnen, daughter of Sydney and Christian Pinnen
Maggie Taylor, daughter of Mamie and Zach Taylor
Colton Shirey, son of Annie and Jake Shirey
James New, son of Ashly and Zach New
Click here to view photos on Facebook!