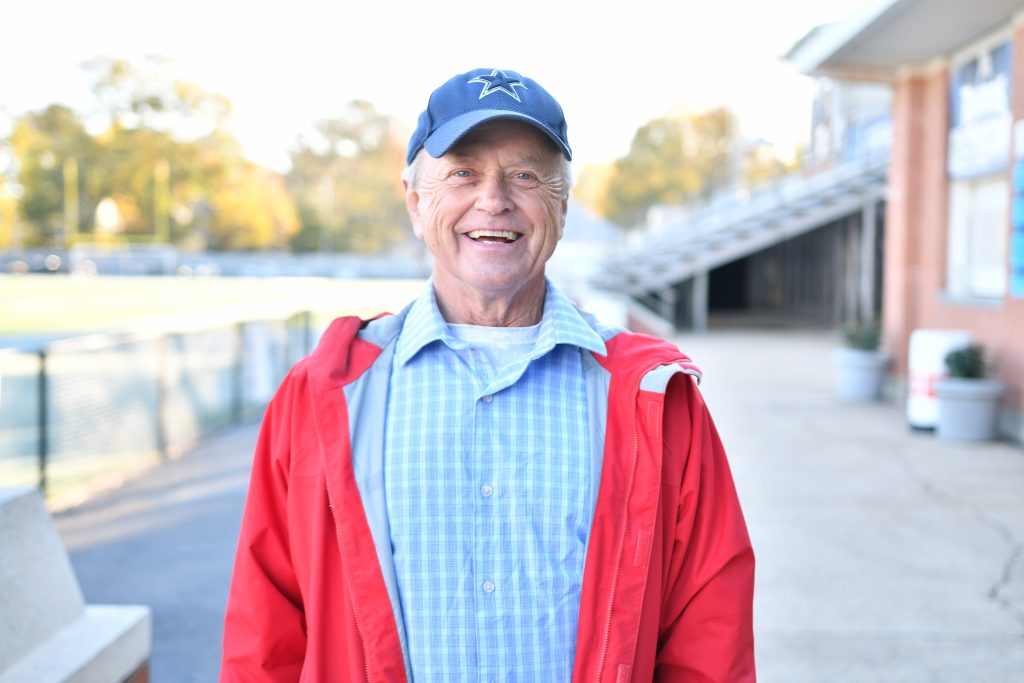 When you meet Dr. Thomas Wayne Taylor, he'll promptly ask you to refer to him by his nickname, "WT." The simplicity of his moniker belies the depth of expertise and insight he brings to engaging the wonders of the outdoors.
Taylor grew up on his grandparents' farm in Alabama. "I just went running wild," he said. Taylor always thought of himself as outdoorsy, but he never dreamed of forging a career out of that passion until several years into teaching.
With a bachelor's in history and education from Mississippi State University, Taylor began a career in teaching. He earned a Master of Science in elementary education from Baylor University. While he earned his master's, his younger sister also attended Baylor to earn an undergraduate degree. During that time, she introduced him to a friend who encouraged Taylor to pursue outdoor education. He spent several years teaching throughout the school year and leading outdoor adventures during the summer before returning to school to earn a Master of Arts in outdoor education from Southern Methodist University. In 2001 he earned a Ph.D. in leisure studies and outdoor recreation from the University of Mississippi.
A Dr. of Recreation, Taylor recently retired only to hear a call to Jackson Academy at the bottom of the Grand Canyon. While on a hiking trip this fall, Taylor met Jackson Academy's Chair of the Board of Trustees Scott Pedigo through mutual friends. Three days into the trip, Pedigo asked Taylor about his experience and interests in outdoor adventures, and within two weeks, Taylor interviewed for the position of Jackson Academy's SOAR Director.
In his new role, Taylor will build upon the existing SOAR program, modeling his work after the outdoors programs at state universities throughout the South. He plans to develop student leaders to assist in the planning and executing trips, empowering students to step into leadership roles or jobs in outdoor adventure. While many students will not play sports at the collegiate level, all can continue to enjoy the outdoors as a place for recreation, exercise, and experiential learning through their college years and long after.