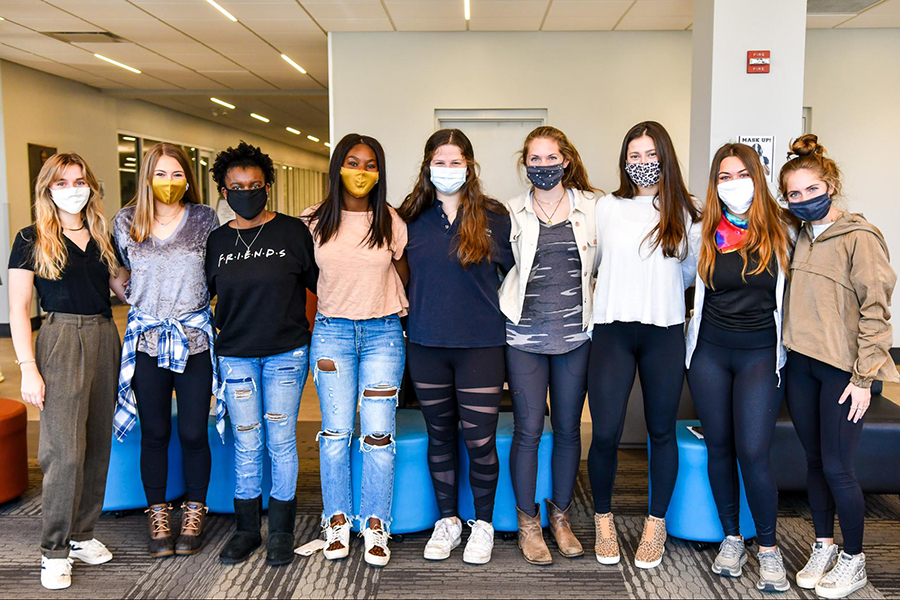 College is different from high school, no doubt. Last week members of the class of 2018, 2019, and 2020 joined the current senior class in the Learning Commons to talk about the college experience. The first panel was held on Wednesday and attended by senior girls, who heard from Reese Anderson '20, Kennedy Nations '20, Azaria McDowell '20, Kayla Shepherd '20, Lizzy Childress '20, Avery Hederman '19, Olivia Stringer '18, Skylar Alexander '19, and Erin Hederman, '19. The senior boys heard from Brent Butler '20, David Robertson '18, Miles Johnson '20, and Joseph Adams '20 the next day during their lunch break.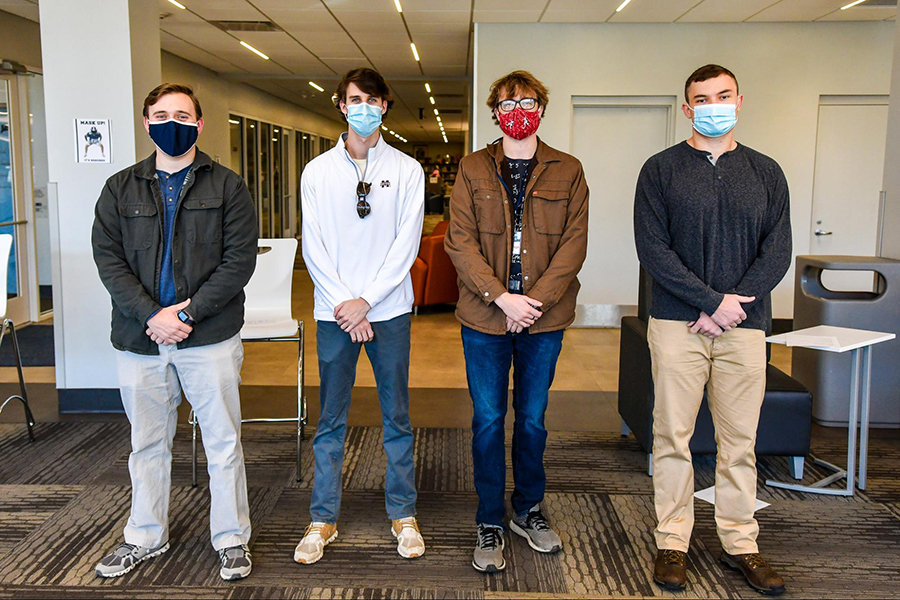 College Admissions Counselor Amy Bush moderated the panels, posing questions to the graduates like, "What are some of the major differences between college and high school?" The alumni eagerly shared advice gleaned from their experiences at various colleges and universities. They encouraged their peers to consider their needs and preferences when setting up college schedules, considering when they tend to be most alert, and always making sure their plan allows them time to eat meals. They also described a range of experiences with advisers and explained that in college, the students are responsible for ensuring that they are on track for graduation – not their advisers. In Joseph Adams' words, "You've got to man up and do it yourself!"
"Have deep conversations before deciding to room together," Azaria McDowell advised when the topic of selecting a roommate came up. Kayla Shepherd agreed, adding, "I think it's important to set boundaries with your roommate." When it came to sharing a small space with another person, the alumni agreed that clear communication and accepting differences and similarities were crucial for having a positive relationship.
As a college-preparatory school, Jackson Academy strives to prepare students for all aspects of college – including life outside of the classroom. In the brief time they spent with the seniors, the alumni shared a wealth of information and insight with their former classmates, empowering them to make wise, informed decisions when they begin their college careers next fall.