Brand Guidelines
The JA brand is a symbol of excellence, tradition, and pride. With each use, whether on a car decal, a T-shirt, in advertisements, or other marketing materials, we communicate who we are as a school and the values we represent as a community.
To this purpose, all materials representing the school should be reviewed and approved through the Marketing and Communications Department according to the guidelines set in our Graphic Standards and Style Guide.
Before using any of the Jackson Academy logos or marks, a written request must be sent to the Marketing and Communications Department (news@jacksonacademy.org) along with context and description of how JA's branding will be used. No changes to any aspects, colors, designs, or elements of the Jackson Academy marks are permitted.
Visual Identity
Jackson Academy's visual identity consists of the JA logo, the JA crest and seal, primary and secondary colors, and two specific typefaces.
JA Logo
Jackson Academy's standard identity consists of two marks: the JA and the JA Circle Logo. Each mark may be printed in the JA Navy (PMS 289C), reversed to white, or printed in solid black.
JA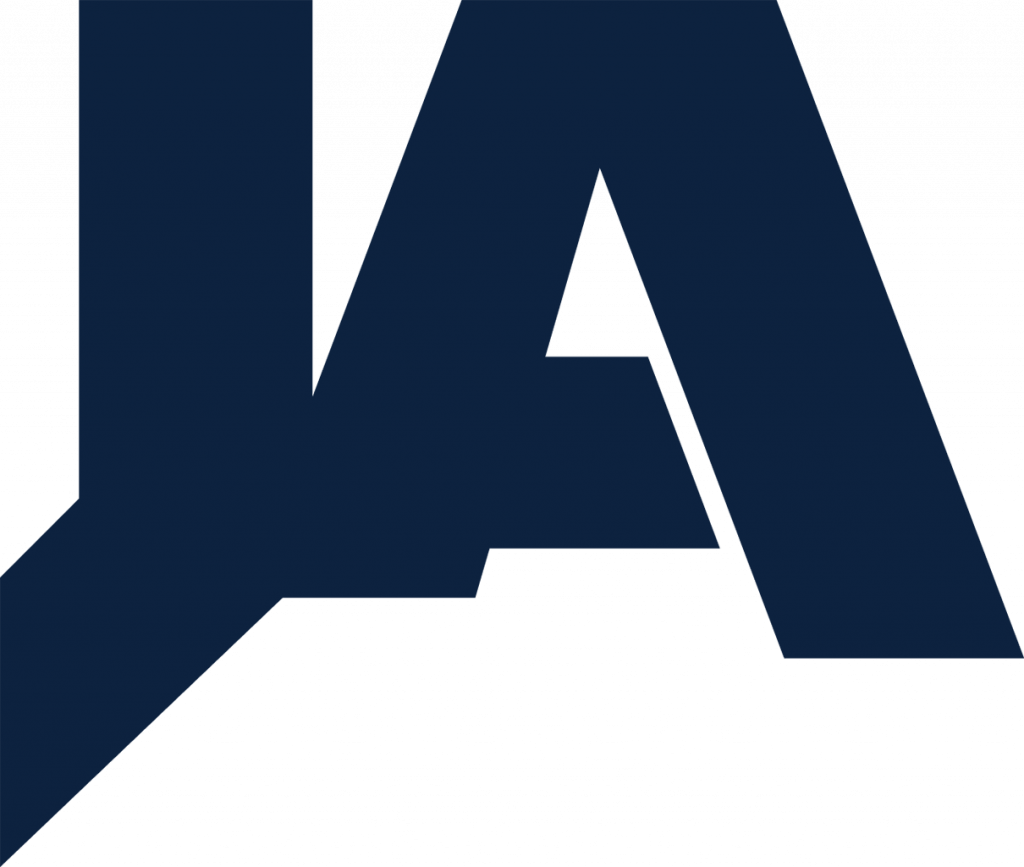 JA Circle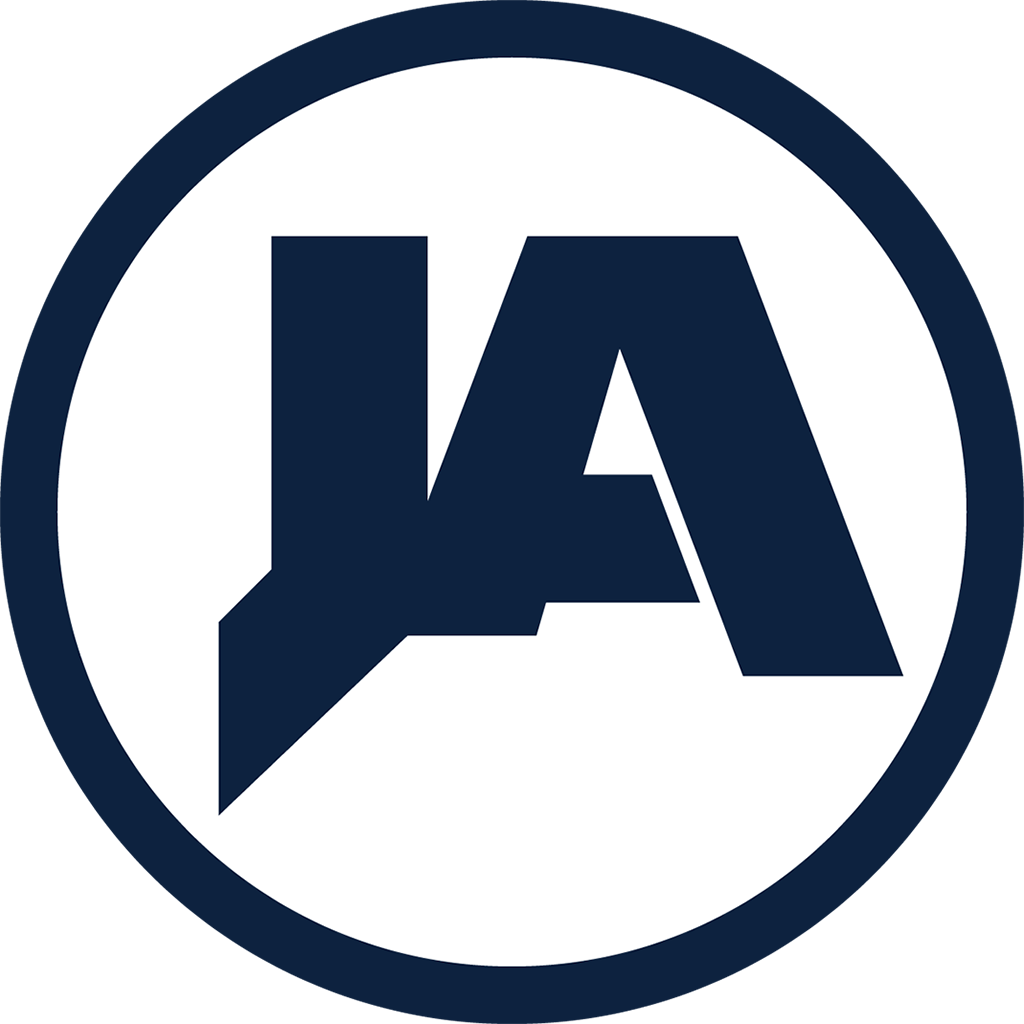 All For One
The All For One marks may be printed in the JA Navy (PMS 289C), JA Navy (PMS 289C) and JA Light Blue (PMS 283C), reversed to white, or printed in solid black.
ONE COLOR/TAG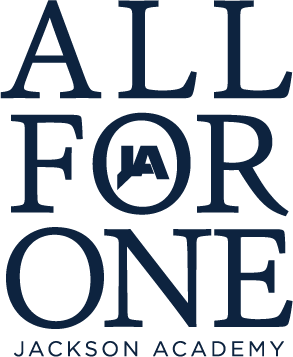 ONE COLOR/NO TAG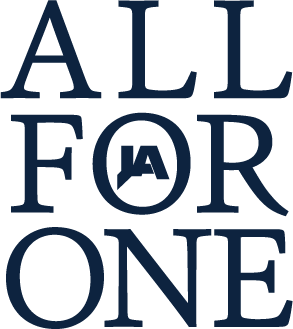 TWO COLOR/TAG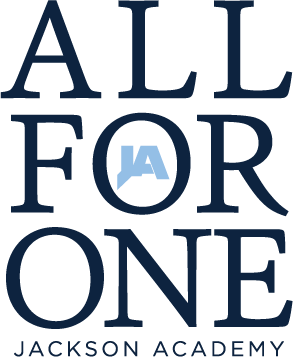 TWO COLOR/NO TAG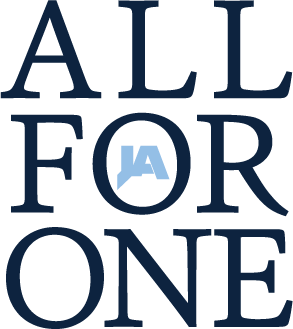 JA Logo with All For One Tagline
The All For One marks may be printed in the JA Navy (PMS 289C), reversed to white, or printed in solid black.
JA CIRCLE/ALL FOR ONE

JA Crest and Seal
The Jackson Academy Crest and Seal are reserved for academic use only. Every effort should be made to use the full color version of the JA Crest and Seal. Official use of the crest and seal can be found in the Crest and Seal Guidelines.
For questions regarding usage, contact the Marketing and Communications Office at 601-364-5702 or email news@jacksonacademy.org.
CREST (FULL COLOR)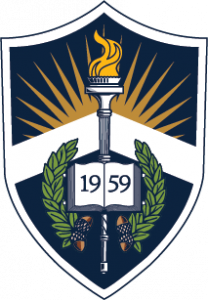 CREST (ONE COLOR)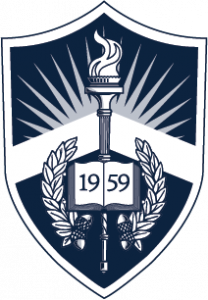 SEAL (FULL COLOR)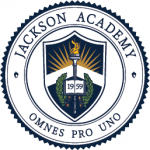 SEAL (ONE COLOR)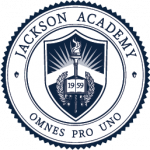 Elements and Symbology
Many of the elements of the crest are rooted in Jackson Academy history, with four particular elements carried forward from the previous two JA crests. The top portion of the crest takes its shape from the first JA crest. The flame, book, and founding date are classic elements of previous crests.
BOOK WITH FOUNDING DATE

Represents Jackson Academy's founding for the purpose of teaching reading by phonics. The date is placed on the book to connect our founding date with our founding purpose. This represents the quest and thirst for knowledge.
RISING SUN

Represents both spirituality and innovation, and draws inspiration from Luke 1:78-79:
(NIV) "[B]ecause of the tender mercy of our God, by which the rising sun will come to us from heaven to shine on those living in darkness and in the shadow of death, to guide our feet into the path of peace."
The rays of the sun also represent enlightenment, reaching outward signifying exploration, innovation, and new beginnings each day.
Chevron

Mimics the roof of a house and derives from the French word for rafter. It signifies protection, family, and home and was awarded for faithful service or accomplishment in heraldic tradition.
LIVE OAK WREATH

Symbolizes tradition and the tree of learning. JA students play and learn under the shade of prominent Live Oak trees lining the front of campus. The wreath has 18 oak leaves on each side, coinciding with the typical age that a student completes his or her education at JA.
ACORNS

Represent growth and potential. An acorn develops into an oak tree, which is originally small but has much potential for growth. In the same way, Jackson Academy begins with the limitless potential of its youngest students at age 3 and inspires and equips them to lead lives of purpose and significance. The four acorns represent the four divisions of the school, indicating each division is instrumental in nurturing the potential of each student.
Torch

Represents learning, carrying a torch into the world. The lamp and flame were in each previous JA crest. The flame shown atop a torch, rather than in a lamp, represents our students carrying the torch into the world and passing it on to others, a key aspect of a purposeful life and one of true significance.
Color Palette
Three primary colors make up the Jackson Academy color palette–navy, light blue, and light gray. An additional gray maybe used if a darker shade is needed. In addition to the primary color palette, a group of secondary colors may be used. Before using the secondary color palette, please submit a request to the Marketing and Communications Department.
Primary Colors
JA Navy
PANTONE 289 C
RGB 12 35 64
CMYK 100 66 0 76
HEX #0C2340
JA Light Blue
PANTONE 283C
RGB 146 193 233
CMYK 41 11 0 0
HEX #92C1E9
JA Gray
PANTONE 429 C
RGB 162 170 173
CMYK 35 23 19 2
HEX #A2AAAD
Additional Gray
PANTONE 423 C
RGB 137 141 141
CMYK 44 33 29 9
HEX #898D8D
Secondary Colors
PANTONE 564 C
RGB 134 200 188
CMYK 47 0 25 0
HEX #86C8BC
PANTONE 7492 C
RGB 191 204 128
CMYK 24 3 54 1
HEX #BFCC80
PANTONE 7491 C
RGB 121 134 60
CMYK 38 13 83 31
HEX #79863C
PANTONE 1635
RGB 255 141 109
CMYK 0 53 55 0
HEX #FF8D6D
PANTONE 123 C
RGB 255 199 44
CMYK 0 16 89 0
HEX #FFC72C
PANTONE 467 C
RGB 211 188 141
CMYK 11 19 42 2
HEX #D3BC8D
PANTONE 476 C
RGB 78 54 41
CMYK 33 66 76 68
HEX #4E3629
PANTONE 426 C
RGB 37 40 42
CMYK 81 67 55 83
HEX #25282A
Fonts
Jackson Academy's two primary fonts are Sina and Gotham.
Sina Regular
a b c d e f g h i j k l m n o p q r s t u v w x y z
A B C D E F G H I J K L M N O P Q R S T U V W X Y Z
1 2 3 4 5 6 7 8 9 0 . , : ; ! ?
Gotham Book
a b c d e f g h i j k l m n o p q r s t u v w x y z
A B C D E F G H I J K L M N O P Q R S T U V W X Y Z
1 2 3 4 5 6 7 8 9 0 . , : ; ! ?