---
From the Board of Trustees
Dear Jackson Academy Community:
On behalf of the Jackson Academy Board of Trustees, it is our great pleasure to announce that Palmer Kennedy has been appointed Jackson Academy's Head of School effective July 1, 2021. The Board reached a unanimous decision to select Mr. Kennedy after our Search Committee enthusiastically and unanimously recommended him to the Board upon the completion of a comprehensive national search led by the committee with the assistance of independent school consultant, The Education Group.
Mr. Kennedy comes to us from Birmingham, Alabama, and Advent Episcopal School, where he has served as Advent's Head of School for eight years. Before his tenure at Advent, Mr. Kennedy previously served in multiple positions of senior leadership at two independent schools in Mobile, Alabama. The search committee, which consisted of past and current trustees, past and current parents, alumni, and faculty, was thoroughly impressed with Mr. Kennedy's depth of experience with independent school leadership, his record of excellence and educational leadership philosophy, and his warmth and enthusiasm for Jackson Academy.  
We are also pleased to welcome Mr. Kennedy's wife, Karen, to the Jackson Academy family. He and Karen are the proud parents of two grown children, both of whom are married.  
We are grateful for the tireless efforts of the search committee, as well as the entire Jackson Academy community, who supported the search process through their engagement with our finalists during their visits to campus last month as well as their participation in other community surveys. We are confident that Mr. Kennedy is the visionary and gifted leader who will advance Jackson Academy into its bright future. We also continue to be grateful for the continuing leadership of Jack Milne, who is guiding Jackson Academy through the unparalleled circumstances of the pandemic and who has built tremendous momentum for Jackson Academy throughout his tenure. We look forward to continuing to work with Mr. Milne and Jackson Academy's administration and faculty as our transition committee works closely with Mr. Kennedy to ensure a seamless transition of leadership.  
Please look for future announcements of upcoming events as we welcome the Kennedys to our community, and we encourage you to join the celebration. Times have never been better to be a Raider!
Scott W. Pedigo
Chair, Board of Trustees Co-Chair, HOS Search Committee
Robert Hederman
Vice-Chair, Board of Trustees Co-Chair, HOS Search Committee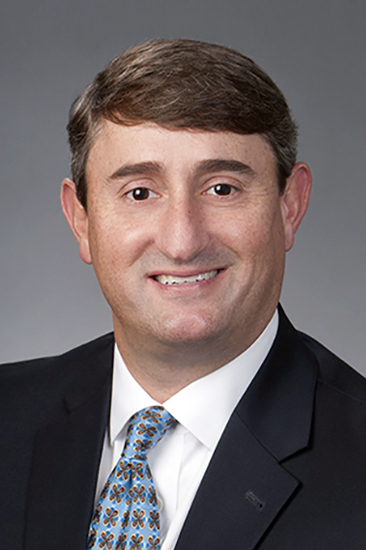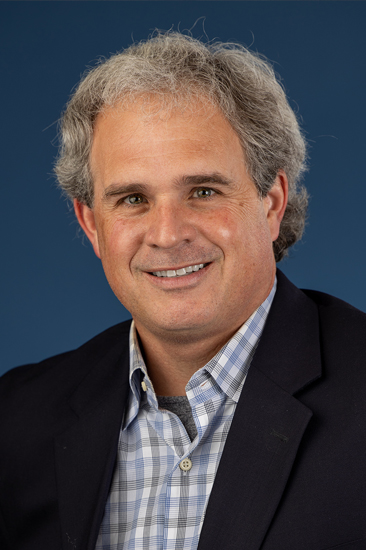 From the Incoming
Head of School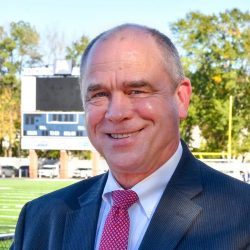 It is an honor and a blessing to enter this holiday season anticipating the joy of joining the Jackson Academy family in the summer of 2021. My wife Karen and I are thrilled and humbled to have been selected to serve at Jackson Academy. On our recent visit, we were made to feel most welcome. We appreciate the time that members of the JA community spent, whether online or in person, asking us questions, sharing concerns, and discussing the vision for JA and its future. I look forward to partnering with all of you to build upon JA's foundation of excellence.
If you attended one of the earlier meetings, you may have heard me say that I am the most blessed man I know. I do not say this to boast, but out of deep appreciation for the individuals and communities who have participated in my journey. I currently serve as the Head of School for Advent Episcopal School in Birmingham. Prior to moving from Mobile eight years ago, I led as the Head of School at St. Luke's Episcopal School for seven years and before that worked at St. Paul's Episcopal School for twenty-two years, ten of which were as Upper School Director. My wife Karen currently works at the Alabama School of Fine Arts as an assistant for the Student Services division. We have two adult children. Our son is the Reverend Palmer Kennedy and currently serves as Chaplain at Ascension Episcopal School in Lafayette. His wife Hayley is a Speech Language Pathologist and is expecting a baby boy in February – our first grandchild! Our daughter Laura Kennedy Brown lives in Empire, Michigan, with her husband Sam. She is a graphic designer who owns a ceramics business, and Sam is a writer. I look forward to introducing them all to you when they visit us in Jackson and hope that you will see them in the stands or auditorium seats at a few JA events!
JA has a solid foundation of faith, strong relationships, programs, and an engaging school culture. I look forward to being a part of this community where teachers and students alike go to school each day believing both will teach and both will learn, sharing the responsibility to help one another be their best regardless of role or age. The Gospel of Luke clearly states that to whom much is given, much is expected. I come to JA appreciating the weight of my responsibility to help everyone meet that charge.
Part of the Board of Trustees' hiring process included identifying and evaluating several key characteristics and qualities that the JA community values in a Head of School. Another key component of this process was the publication of a profile by the Board of Trustees describing the candidates being sought for the position, which stated, "Parents want a Head who will quickly grow to love and value the school and its culture." I honestly believe that I already do! I am looking forward to deepening my understanding and appreciation of the role JA plays not only in the Jackson community but in educational leadership well beyond the region.
Both JA and my current school have a lot to accomplish between now and the summer of 2021. I am thankful to the Board and the entire JA community for this opportunity to lead JA. Over the coming weeks, as we celebrate Christmas and ring in a New Year, JA will be in my prayers. As we pause and reflect on all 2020 has brought and taught, let us pray for healing and hope, and wisdom to take what we have experienced and use it to help us go forward.
Karen and I are excited to be a part of this future with each of you. God bless you, and God bless JA!
Go Raiders!
Palmer Kennedy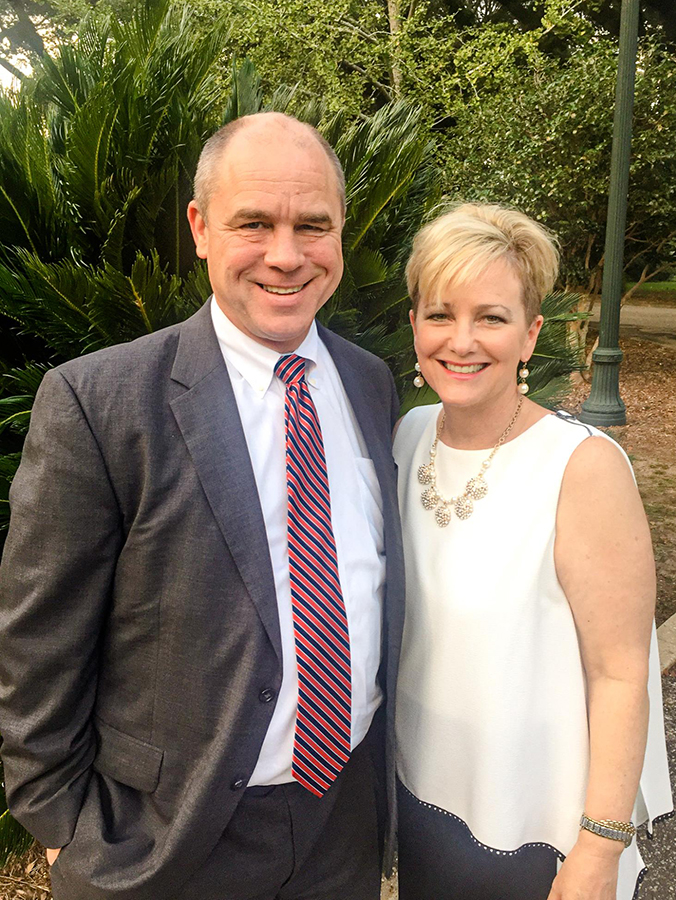 Palmer and Karen Kennedy
Comments from faculty/staff, parents, and students:
"I felt like he really drew from his experiences and passion as a leader to let us get to know him and what his style of leadership is. I really like the mentions of intentionality, lifelong learning, and flexibility."
"I felt like he had a strong understanding of who we are at JA and the skills to take us to where we need to be. I feel like his experience from the previous school will combine to make him an excellent fit for JA."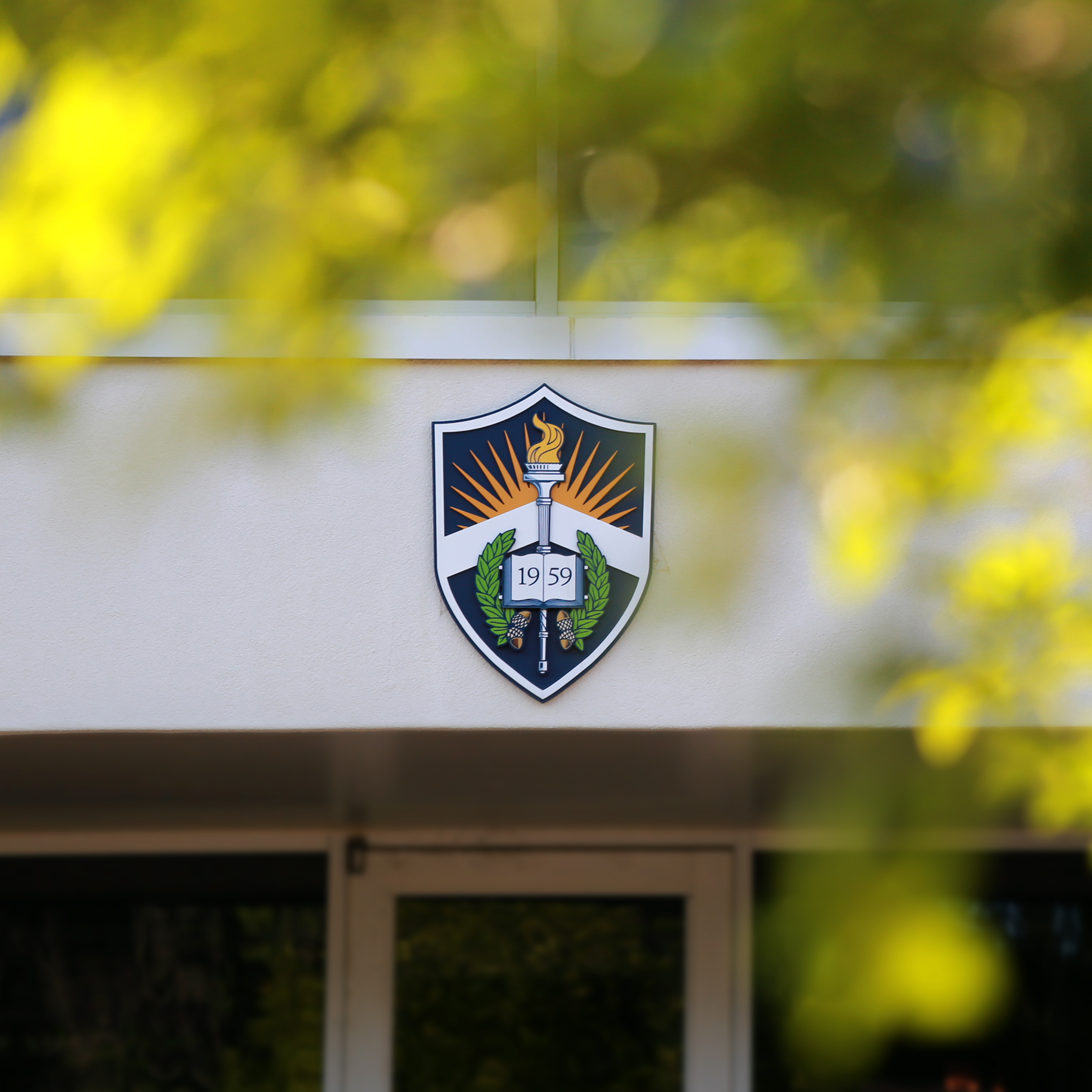 ---
Professional Summary
Palmer Kennedy's 36-year career as an independent school educator encompasses roles as headmaster of Advent Episcopal School in Birmingham and St. Luke's Episcopal School in Mobile, and as Director of Upper School at St. Paul's Episcopal School in Mobile, in addition to administrative, athletic director, and teaching roles at St. Paul's.
He holds a Master of Arts in history from the University of South Alabama and a Master of Arts in Education from the University of Mobile. He completed a Bachelor of Arts in economics and history from the University of South Alabama and completed the British Studies Program at the London School of Economics.
He currently serves as a member of the Board of Trustees of the Southern Association of Independent Schools, of which JA is a member. He has frequently served on accreditation teams for SACS, SAIS, and Advanced Ed/Cognia.